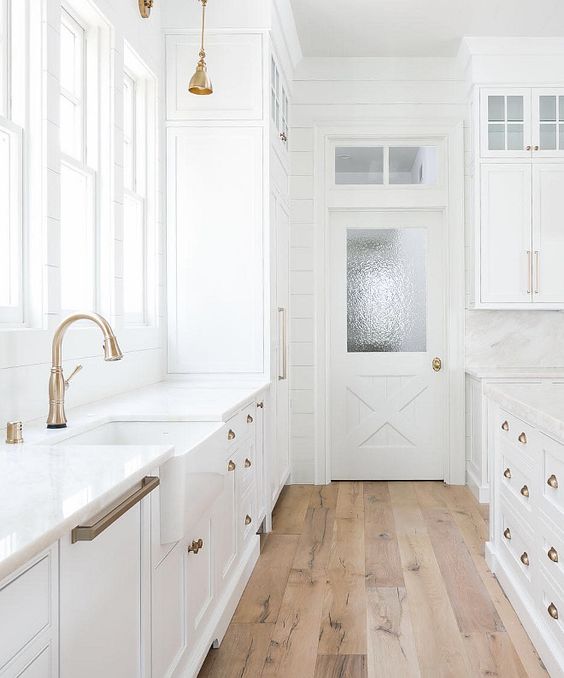 Last week I started writing this post… about half way through the second paragraph, I realized that I was sharing all about my flooring dilemma aka the reasoning behind why we choose this type of wood flooring vs. that kind of flooring for #TheGreyHouseBuild. Before I knew it, I got WAY off track from sharing my favourite flooring inspiration. There is so much information on this topic that I want to share– it's hard not to spill all the beans about our floor decision-making process right now.
It's a big deal when it comes to picking flooring for your home. Flooring is a long term commitment, especially if you tend to design a room based on the natural floor hues. Also, depending on the type of flooring you choose, it can be a large investment!
What I have learned about picking out wood flooring is that you need to narrow down the type of flooring you're drawn towards:
Type of Wood

Dark or Light, maybe Medium?

Plank Colour Variation

Rustic/Modern

Skinny Plank

Thick Plank

Pattern
For me, I have always admired wire-brushed white oak flooring, wide plank in a natural finish.
See images below for proof!
As you can see, I know exactly what I'm looking for in flooring. It's just a matter of finding something similar within your price range, now that is the challenge!
Once I sourced a few samples of flooring, I created a collage of my flooring inspiration and included a photo of my samples to compare.
Does it look like we have a match?!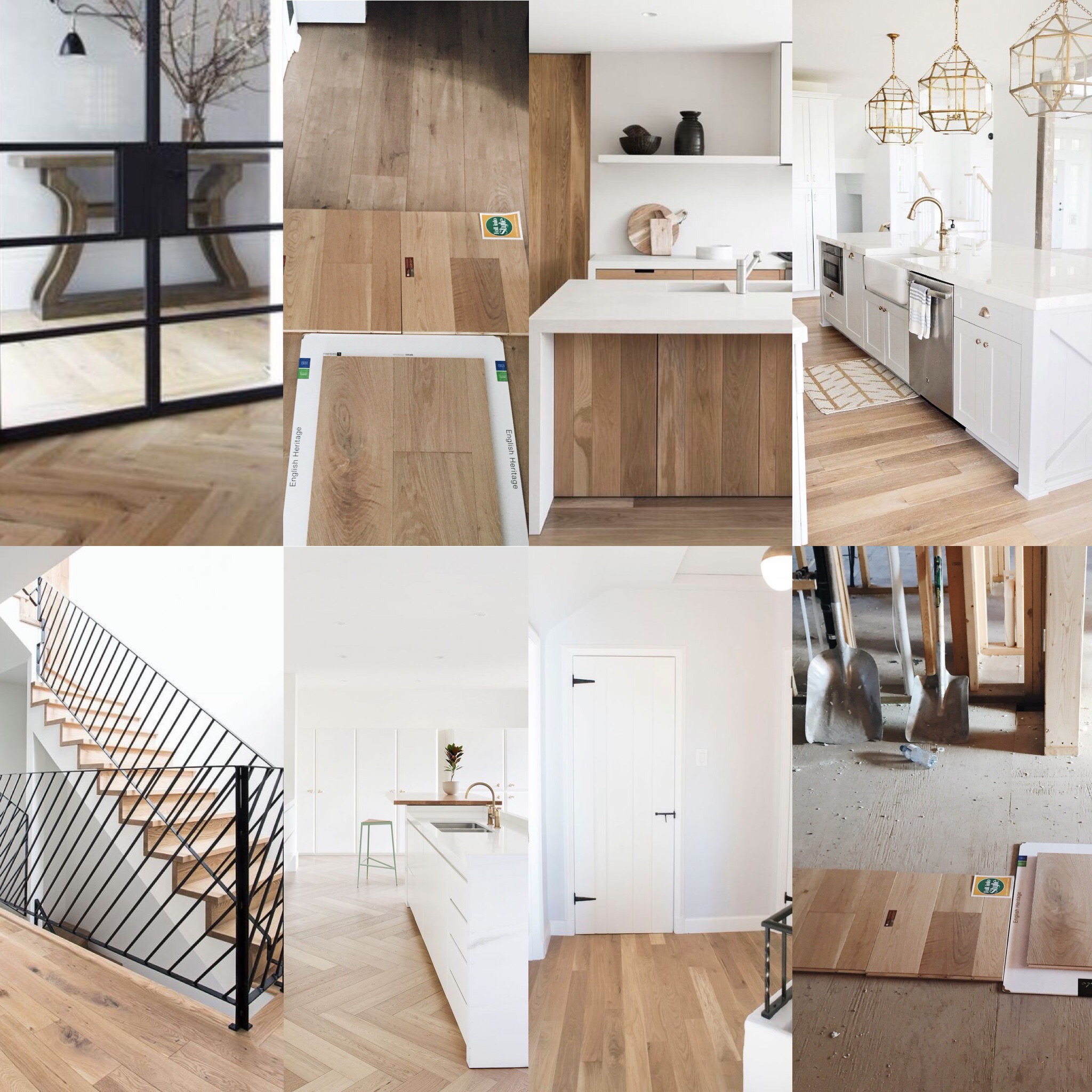 Our flooring choice: Kraus Natural Topaz Oak supplied by Carere Flooring.
SaveSave
SaveSave
SaveSave
SaveSave
SaveSave
SaveSave
SaveSave
SaveSave
SaveSave
SaveSave
SaveSave