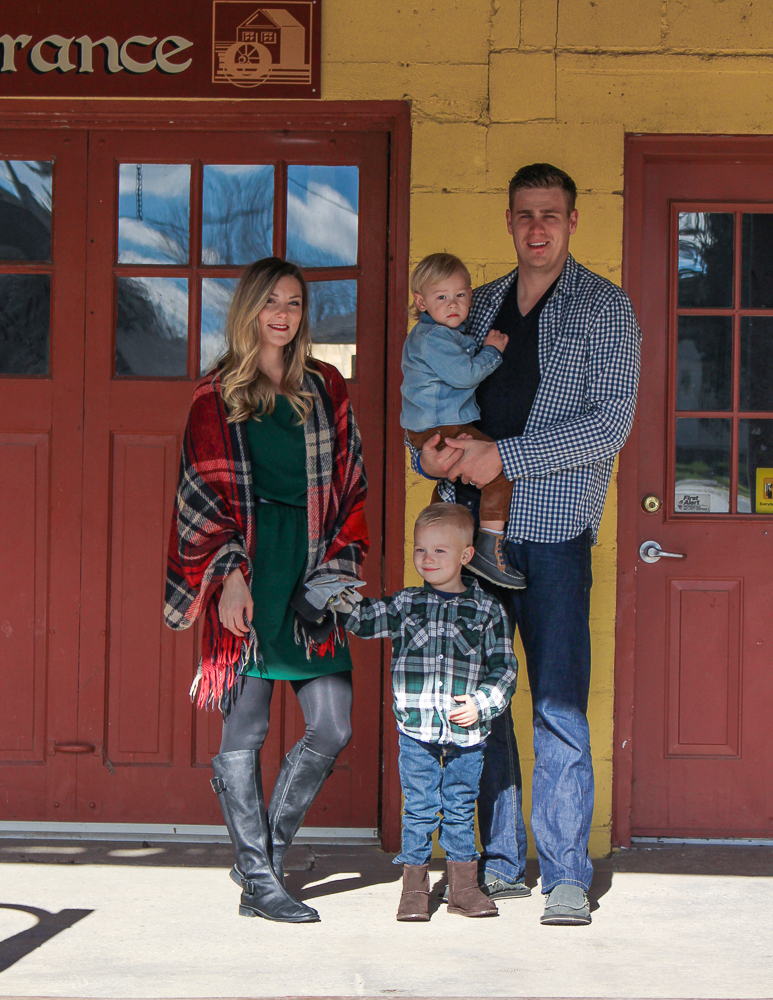 This New Years Eve all of us have been sick and on the mend, so lots of soup and snuggles for us! I'm sad to see another year pass and to see my guys grow up so fast. At the same time I'm beyond excited to see what 2016 brings. This year was full of ups, a few downs and a whole lot of catching my breath. My life has never been this fast pace, and while I'm writing this I'm thinking "I hope next year isn't so crazy busy". Truth be told, I don't think anything is going to slow down. I've continued to learn a lot about myself individually, as a mom and a wife. I'm so ready for a fresh year and a fresh start to conquer what is set in my path and to chase after those dreams.
Reflecting back on 2015, here's some of my favourite memories!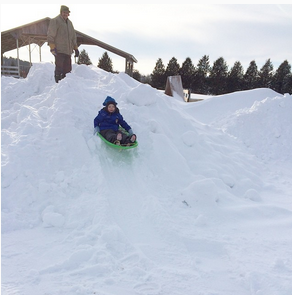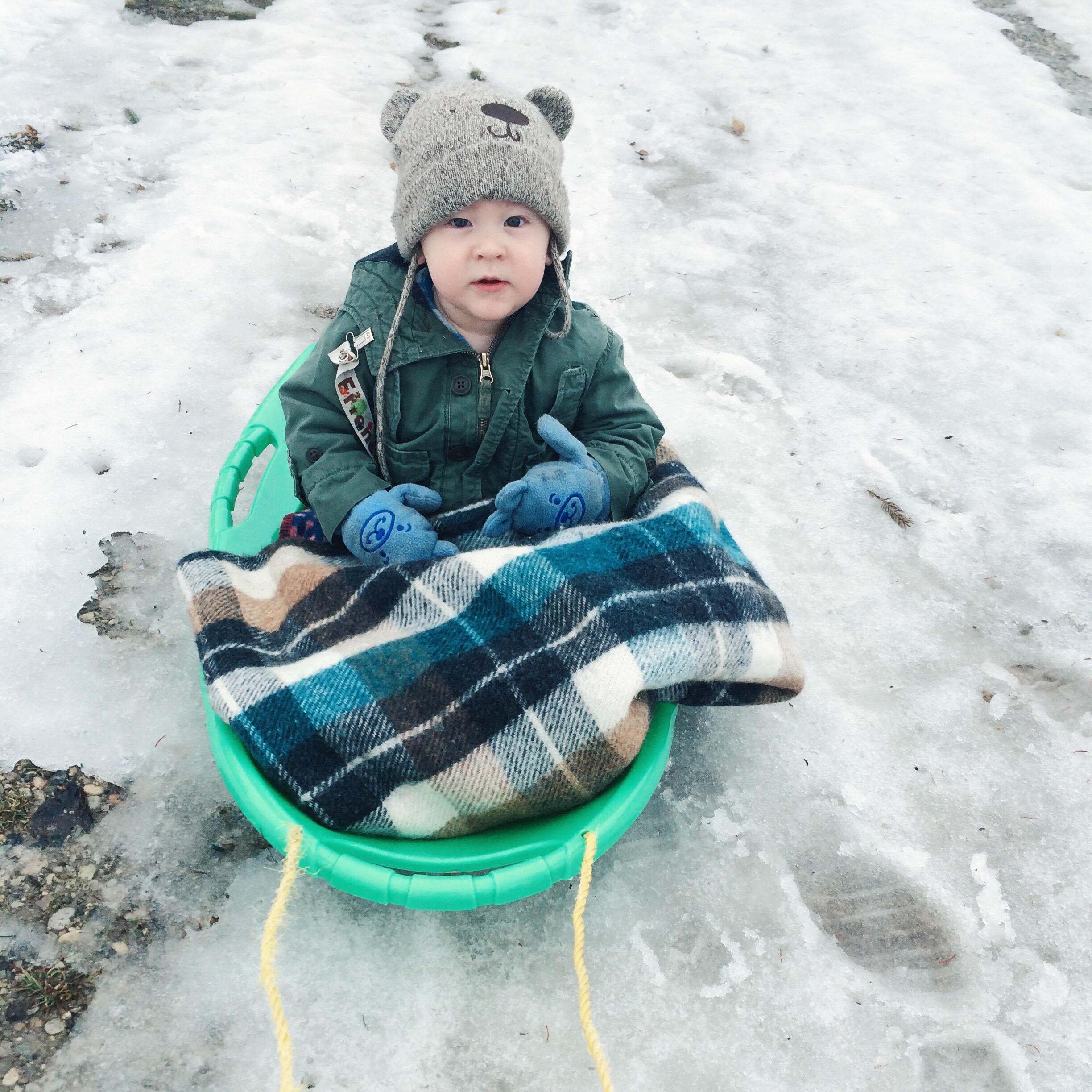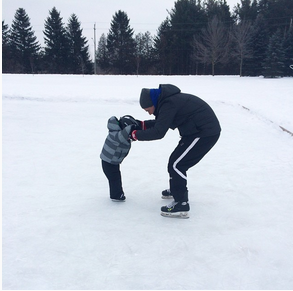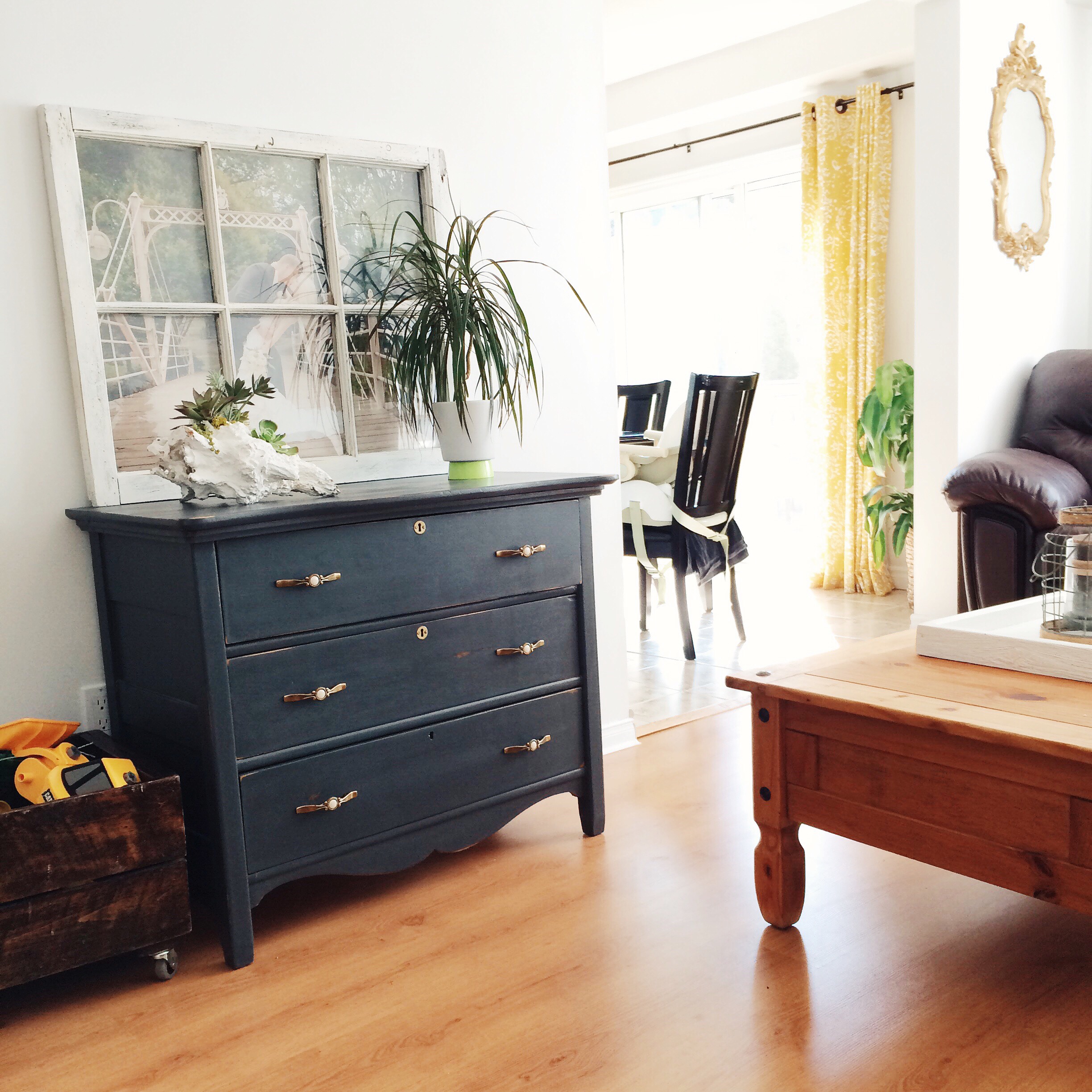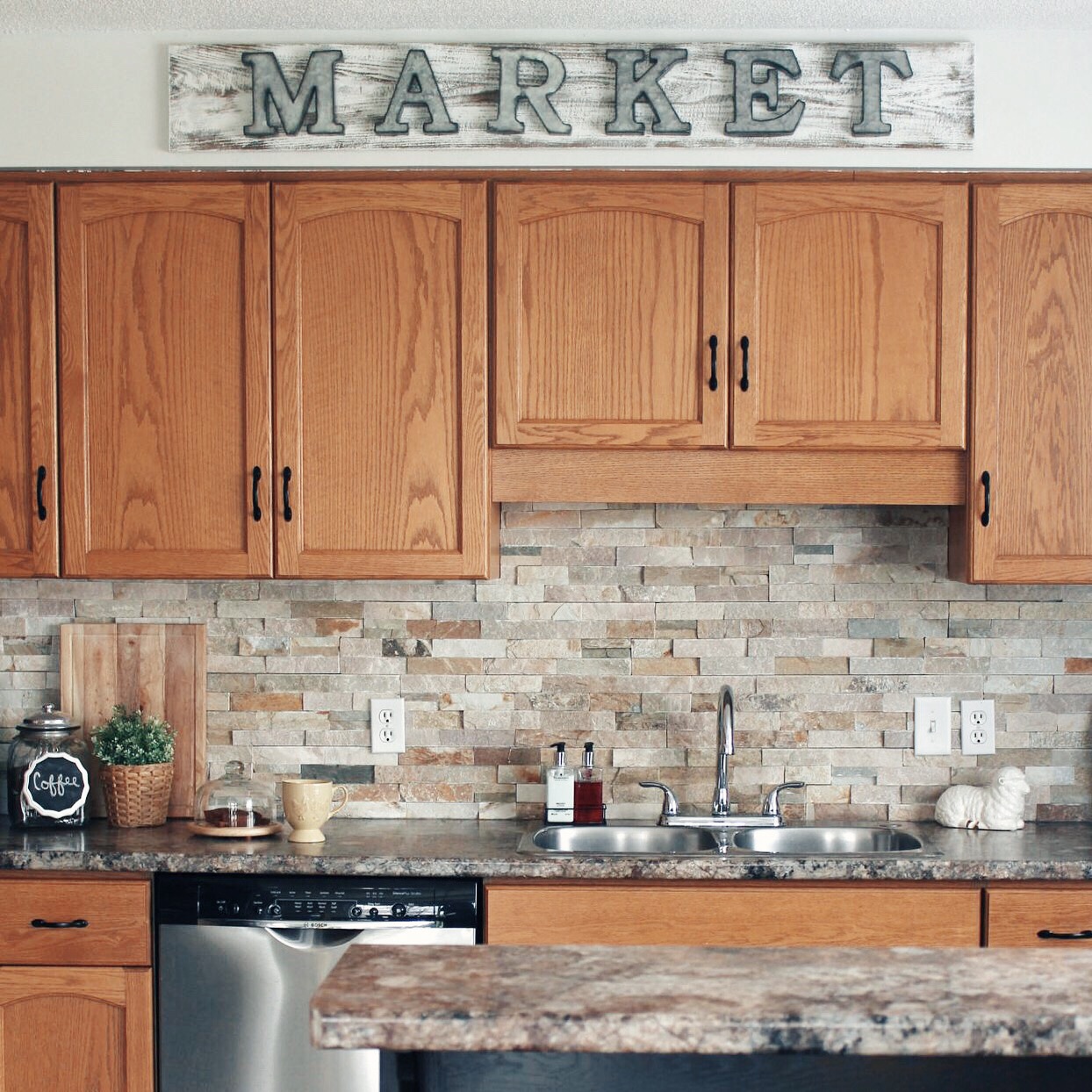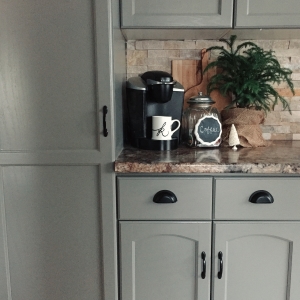 Looking through pictures, I can't believe how much Max has grown and changed in his looks- where did my baby boy go!? Jack was so excited to experience winter this past year! The boys went tobogganing at their grandparents and Max loved being pulled around. Jack tried skating for the first time and Brent built an ice rink in the backyard for the boys this year- we're pretty excited for some snow to arrive! Our kitchen and living room went though a little makeover, I decided to paint the main floor rooms the same light colour, I guess you could say my style has changed a tiny little bit? Also our kitchen cabinets went through a serious paint job and boy, was that ever a lot of work but SO worth it! In the new year I will be sharing the makeover. I also made this galvanized market sign which I still love and looks amazing next to the grey cabinets.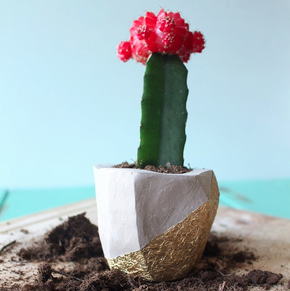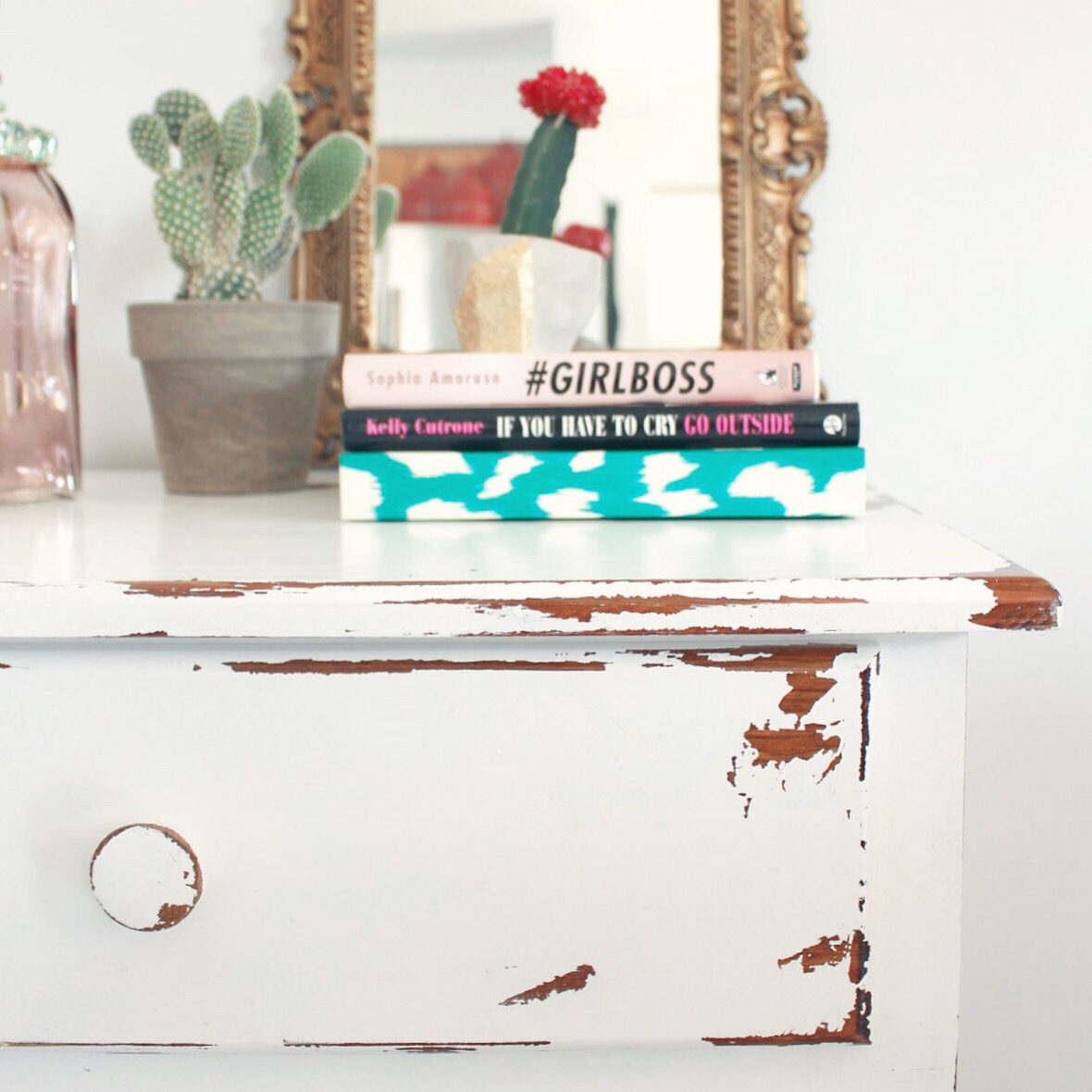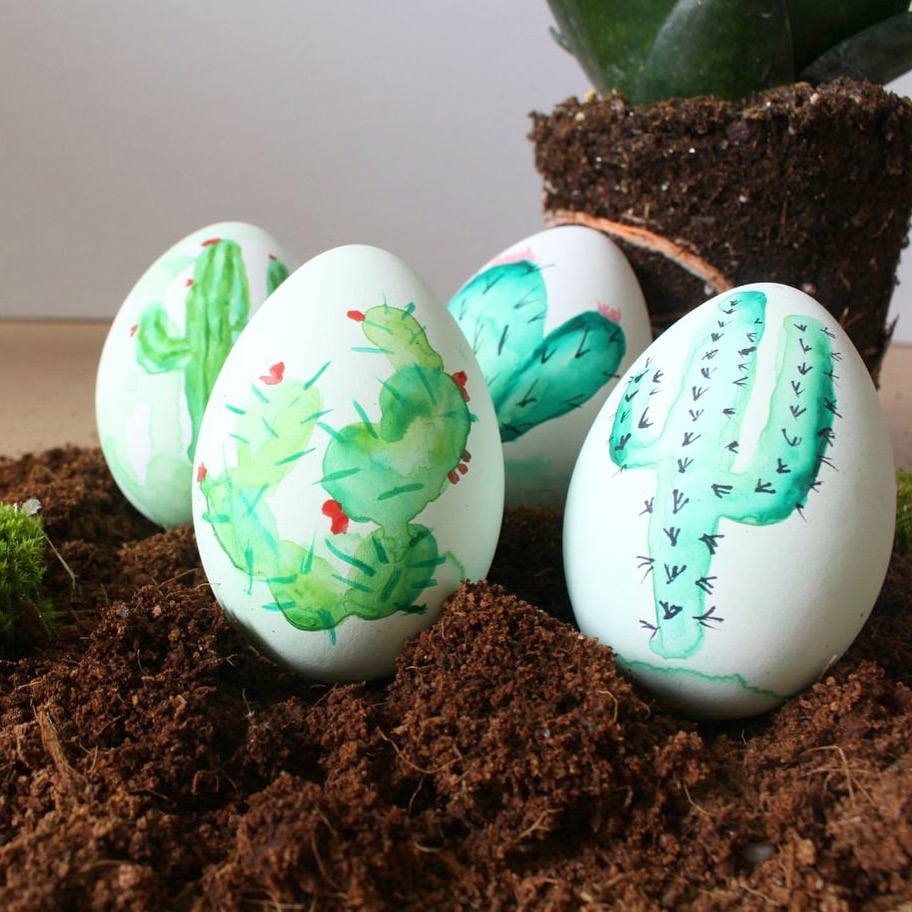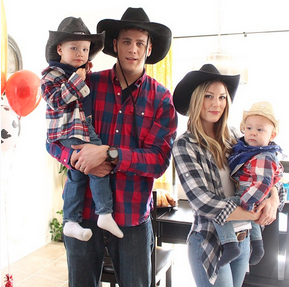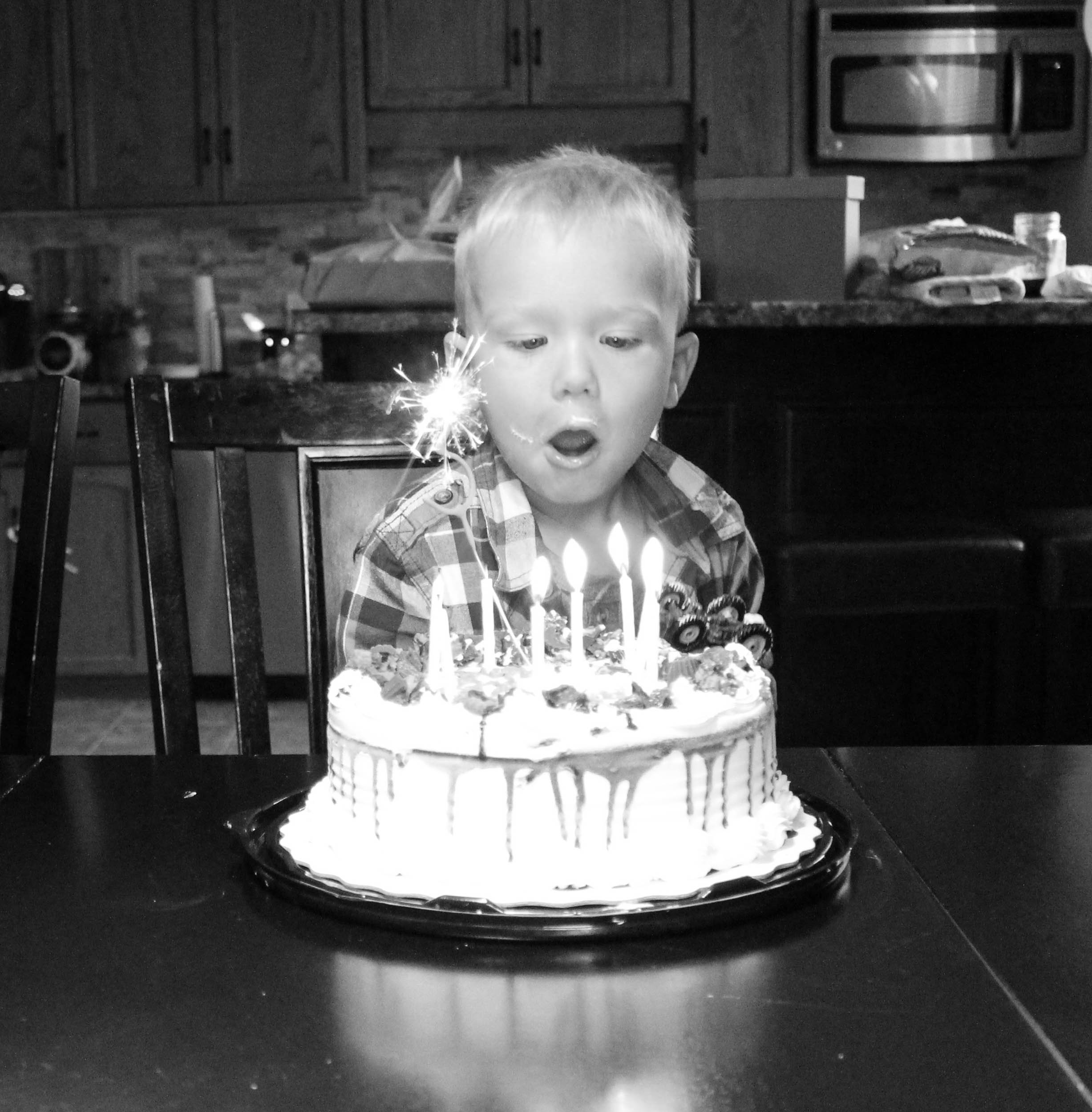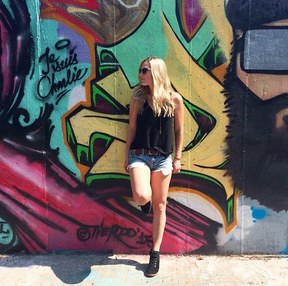 I made this cute clay planter and cactus' were the popular plant seen throughout the year, just look at those cute cacti easter eggs! I painted even more furniture, and shared a tutorial on how I distressed this white sidetable set. Max had his first birthday and we all dressed up as cowboys, lets just say it was a hay-day ;)  Jack turned 3! He insisted on a John Deere ice cream cake- Oh how time flies! It makes me sad that I'll never get those years and birthdays back, just the memories and plenty more birthdays to celebrate. But I'm so thankful that I have watched these sweet boys grow and continue to grow into their own person. I love them to death!! As summer approached, I went on a road trip to Nashville with some of my girlfriends. It was such an amazing experience and one I'll always remember. It was also nice to have a little "me" time as staying home all day, you have those "I want to pull my hair" days to say the least. A little vacay to re-group was needed. Also, If you love country music, you must GO to Nashville!!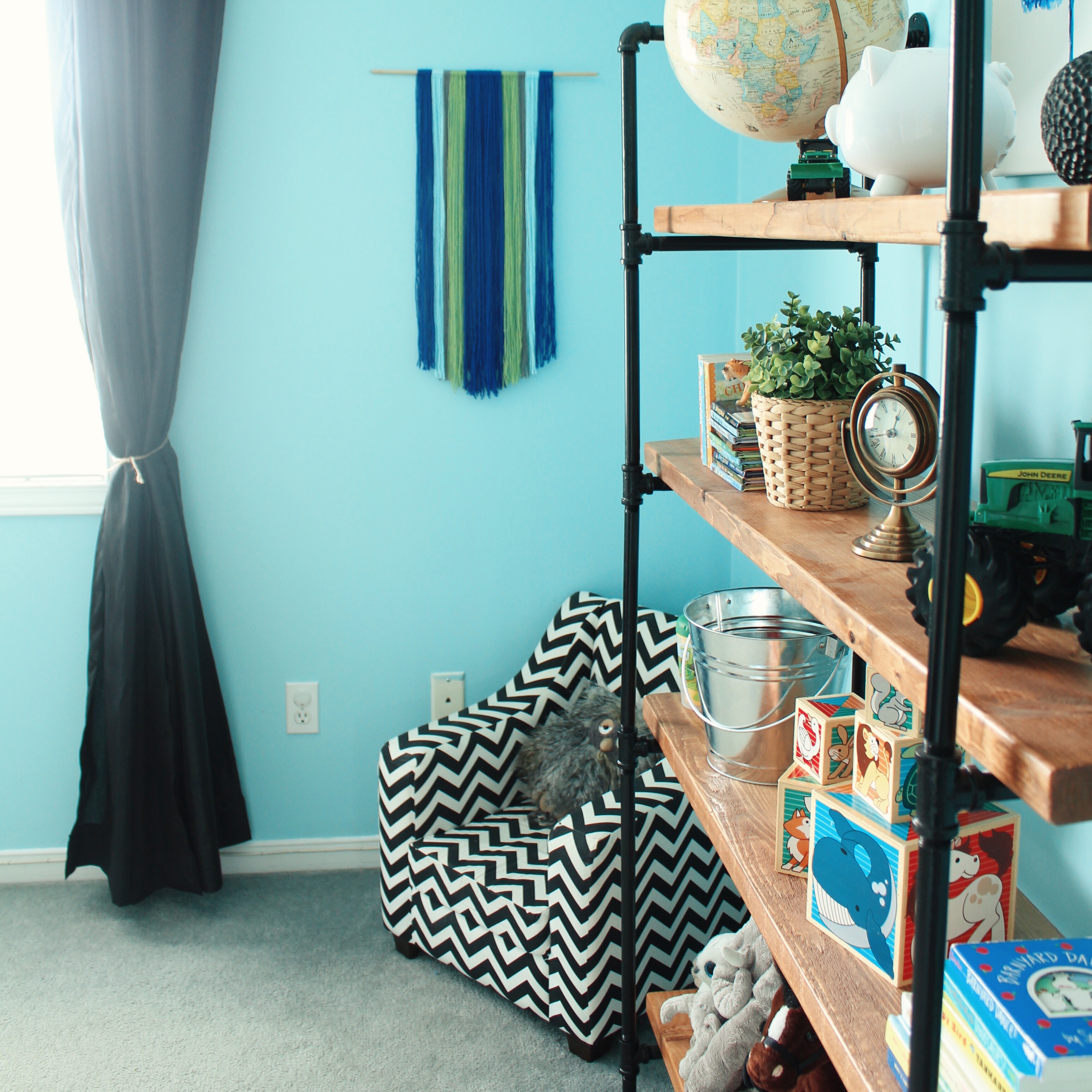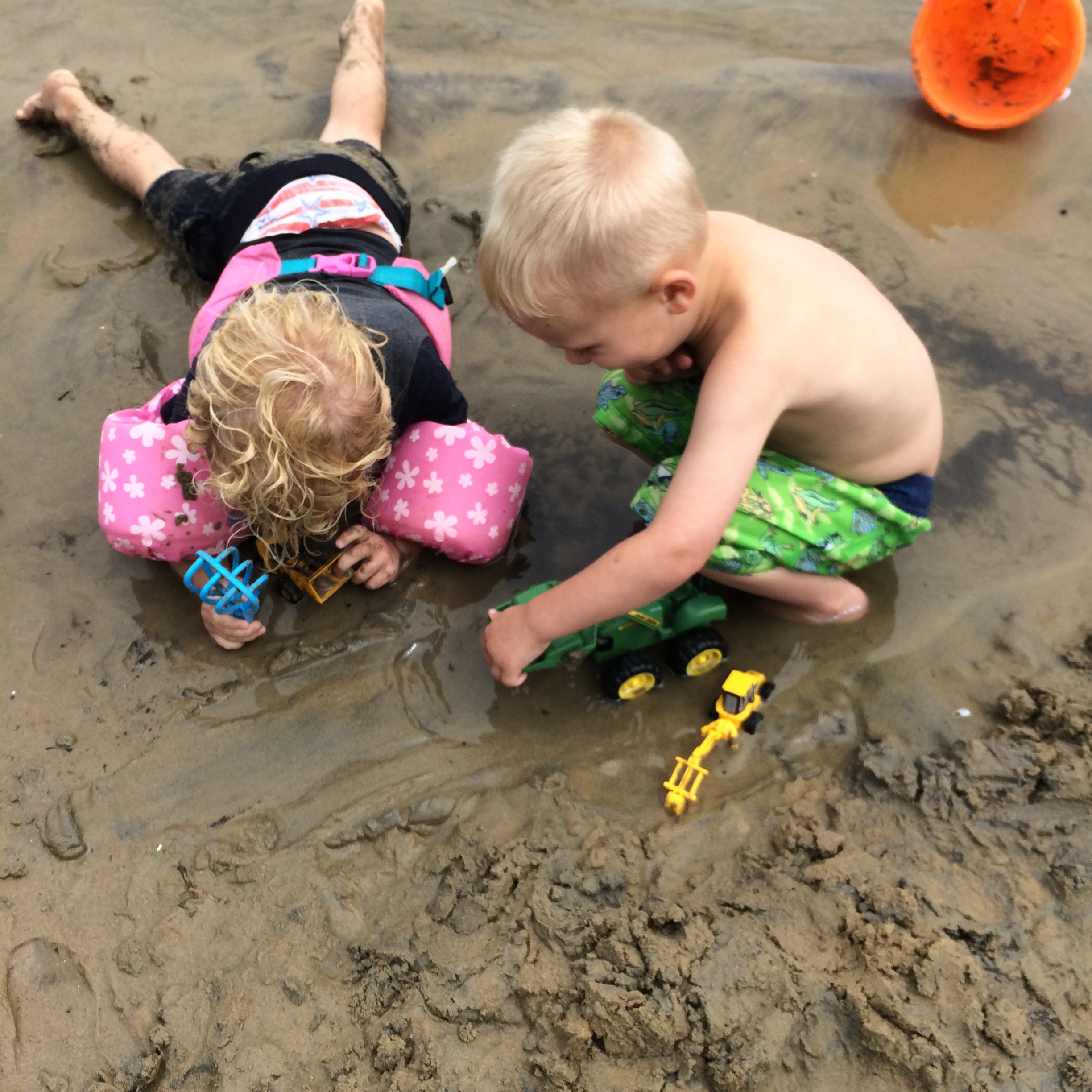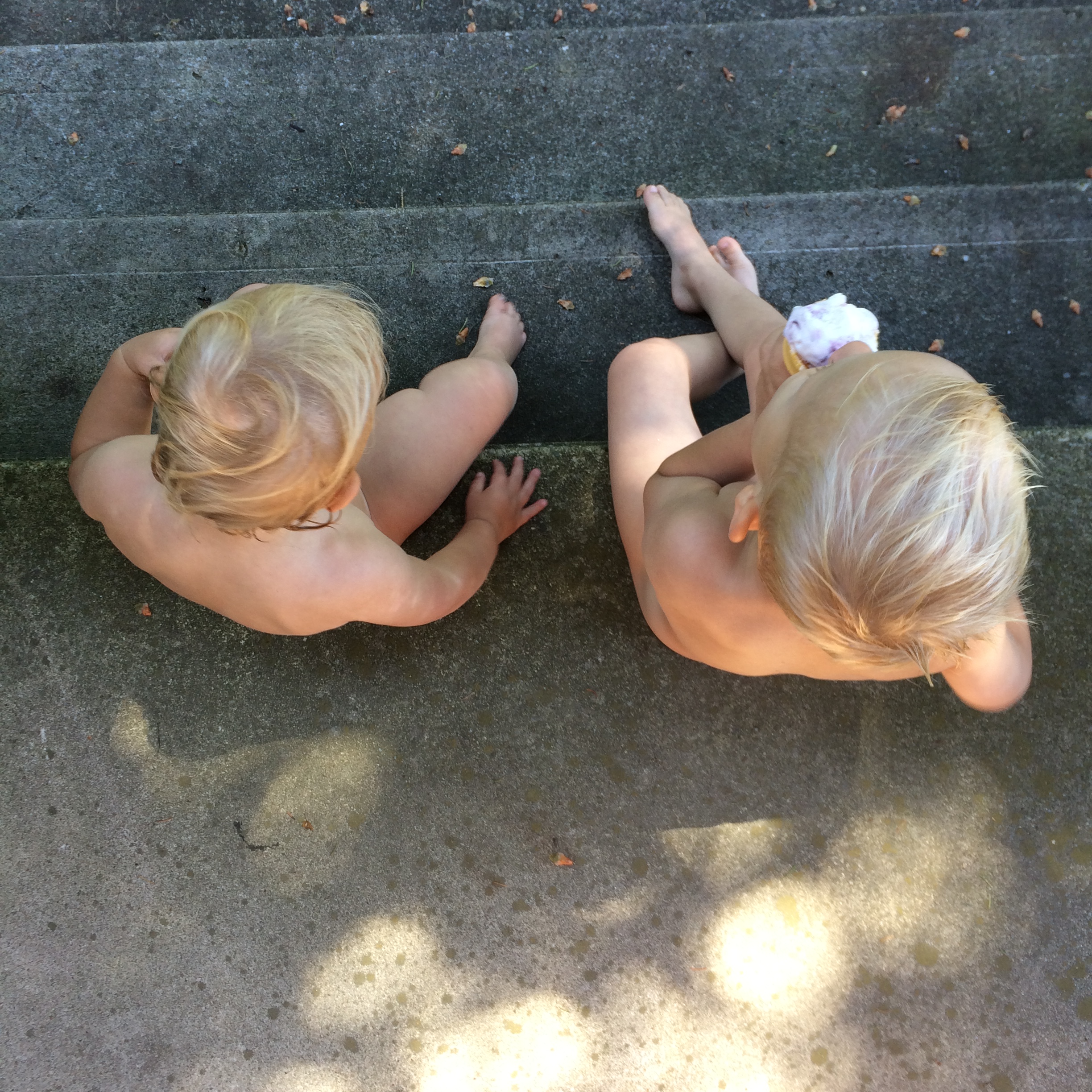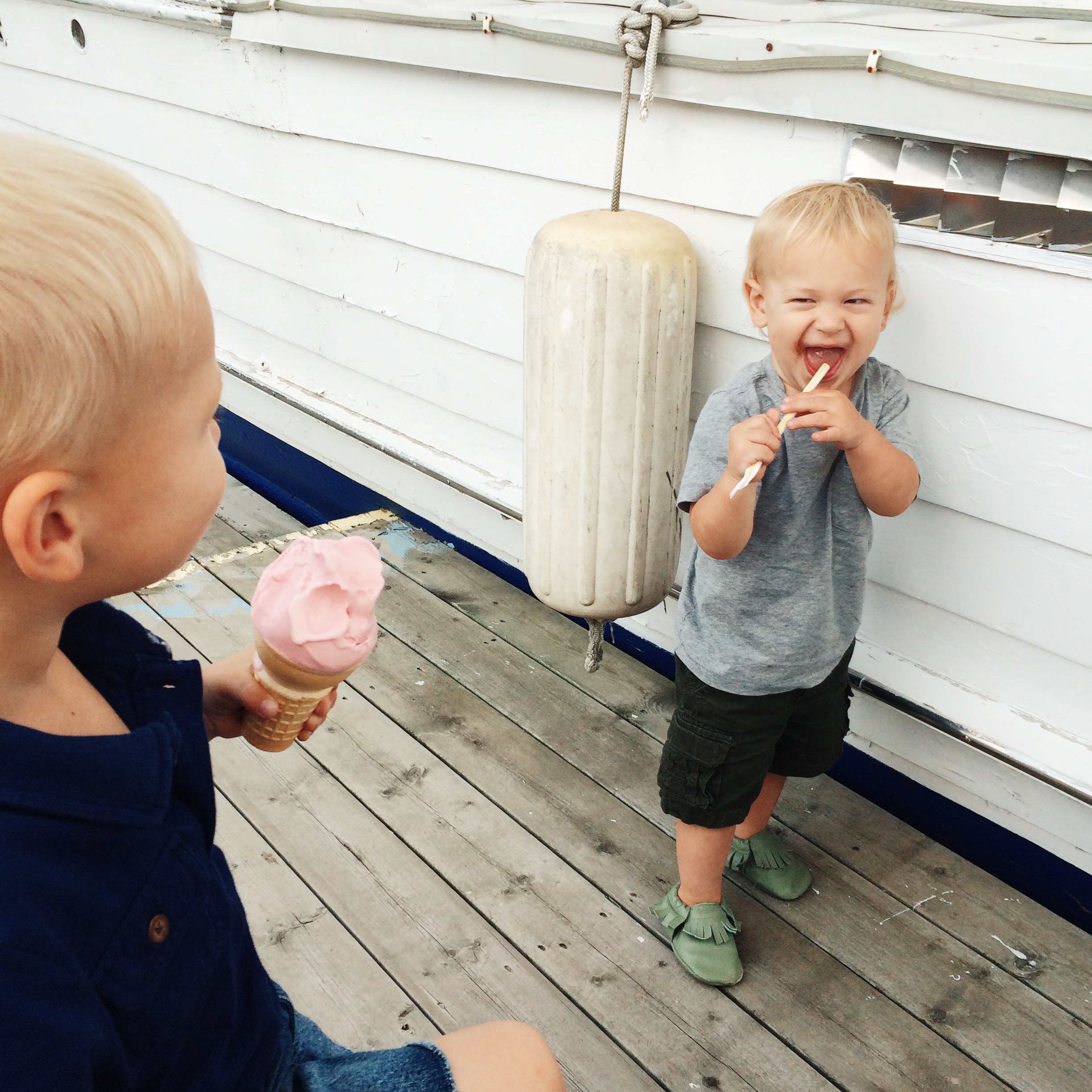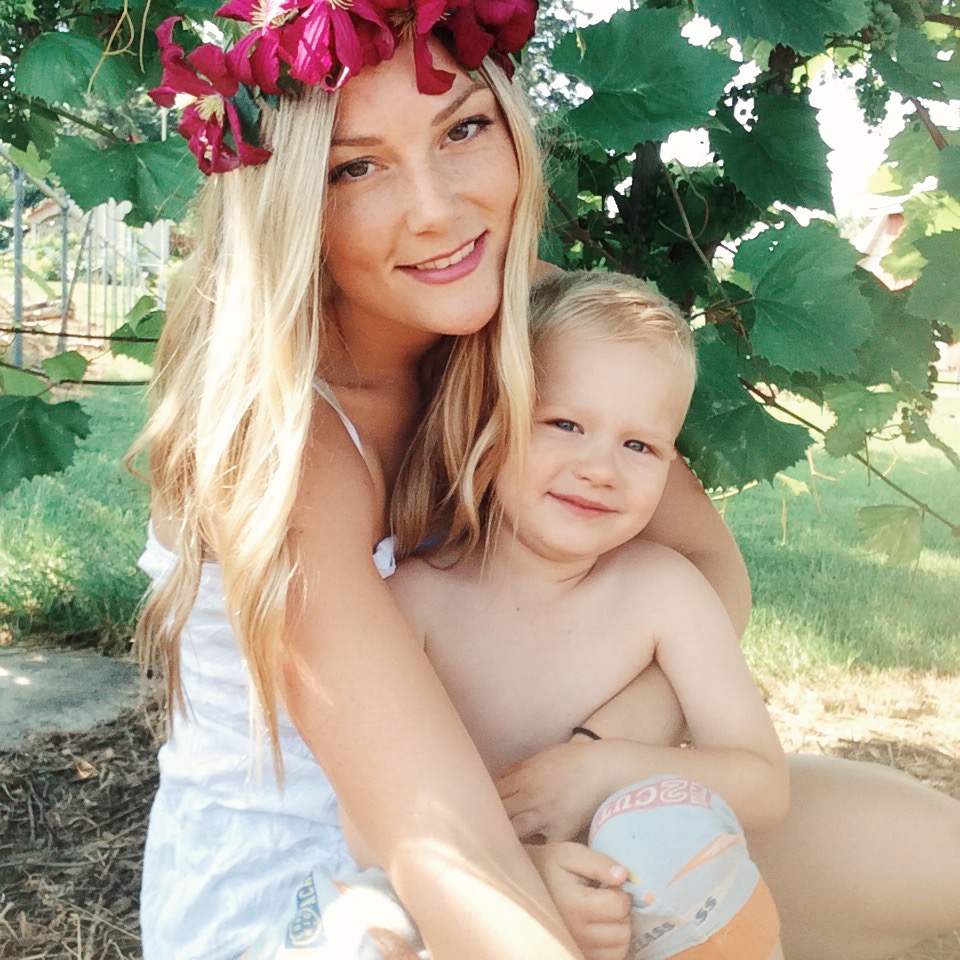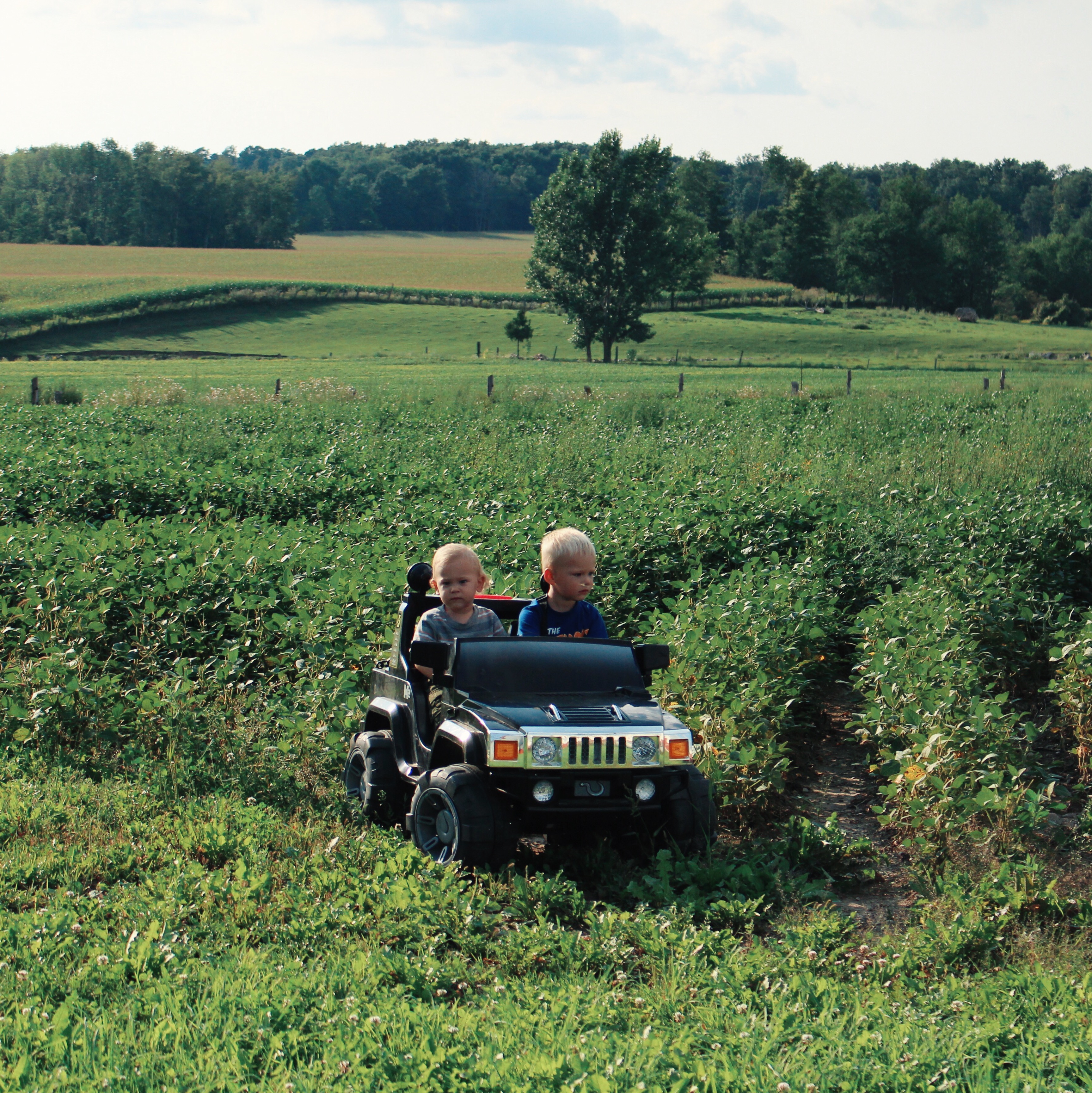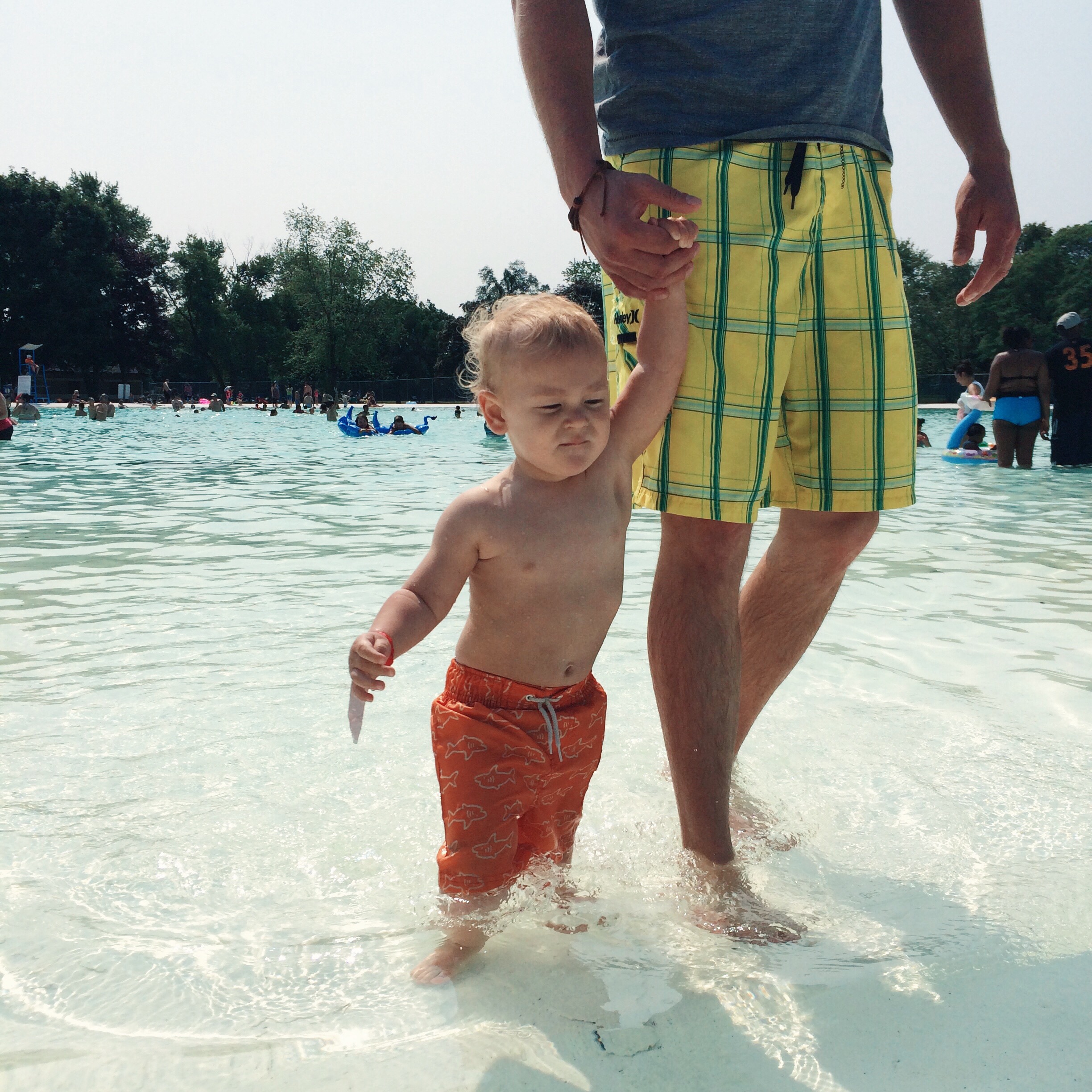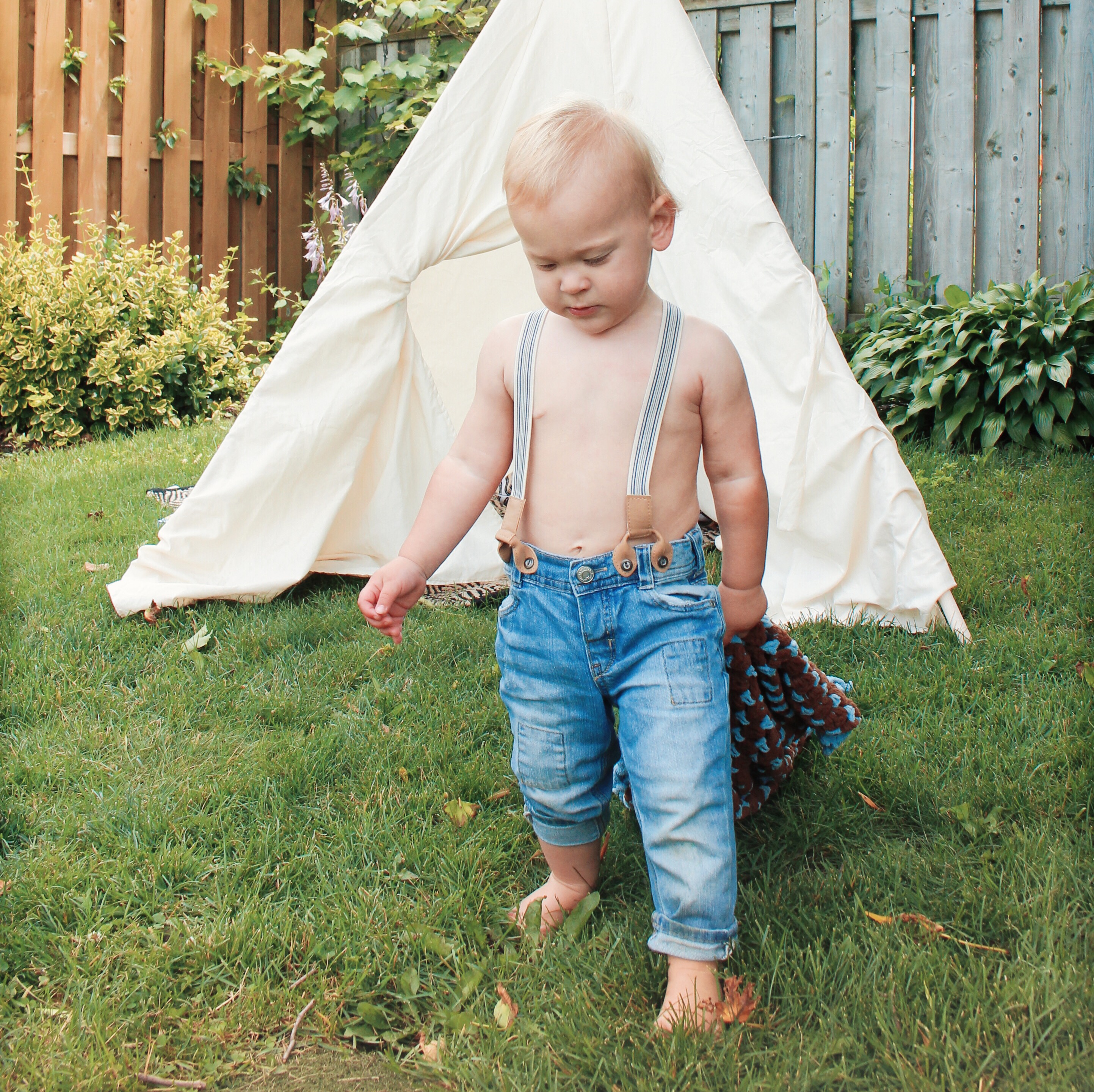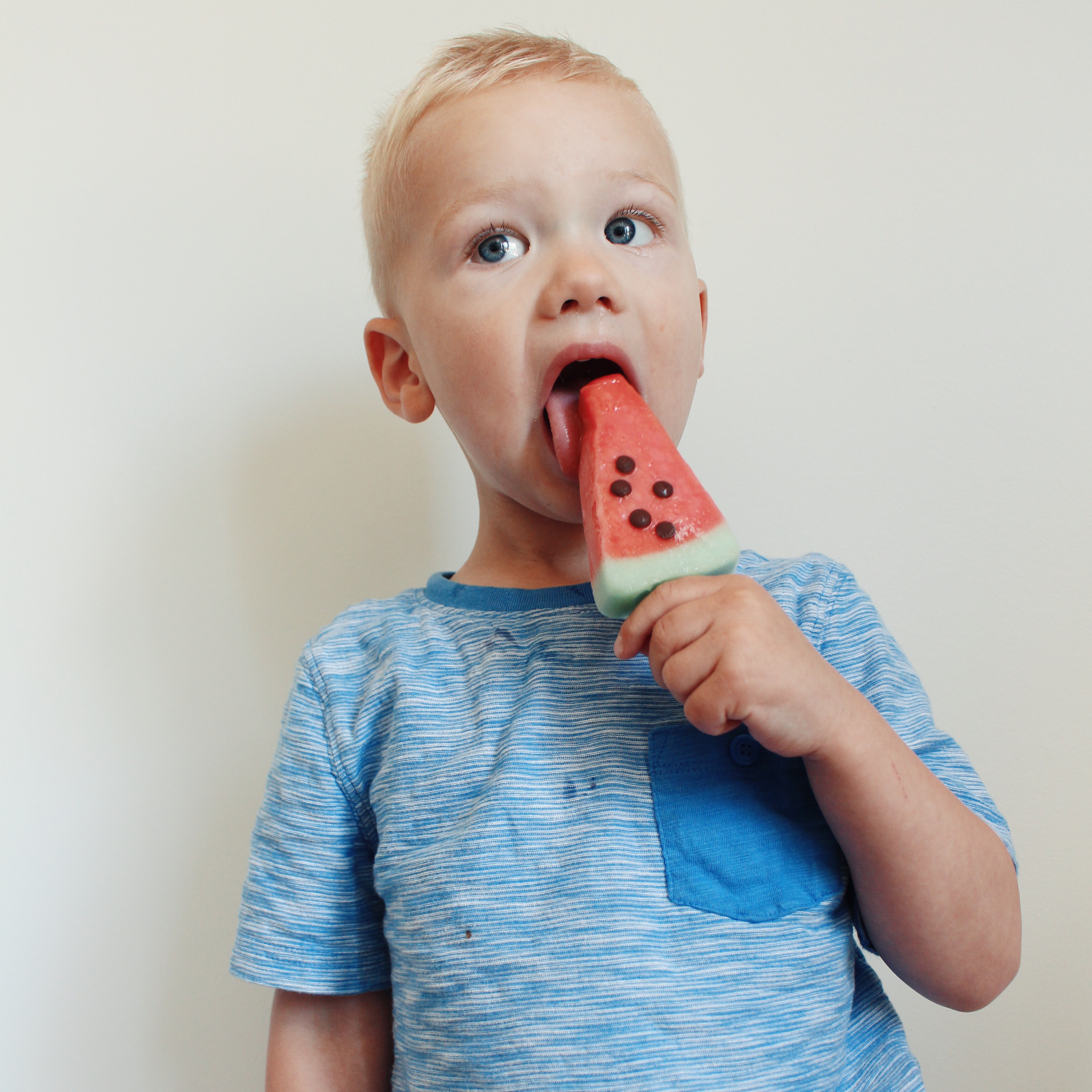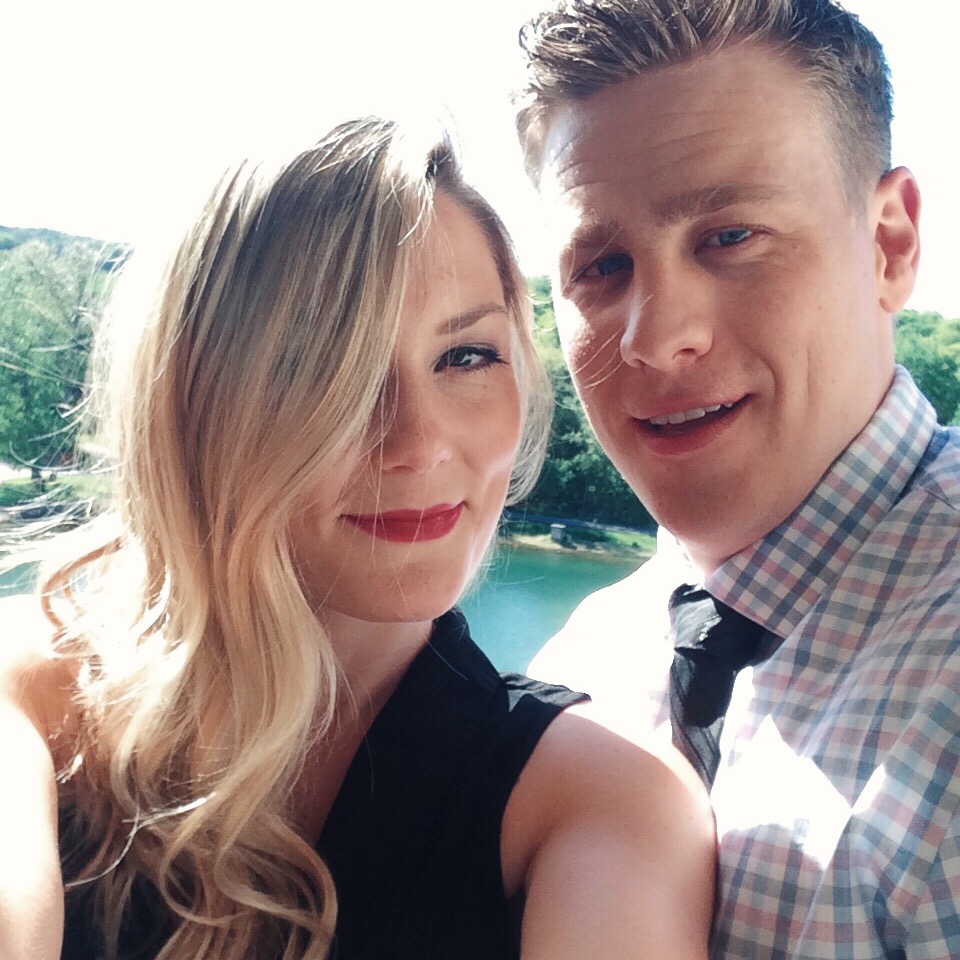 I had the pleasure of collaborating for Leon's Hello Yellow Blog and my Industrial Pipe Shelf was featured in a Leon's flyer, you may have also noticed our family in a Holiday flyer? Once summer rolled around, we pretty much lived outdoors. The boys spent numerous hours in the sandbox, running through the sprinkler, visiting the park and feeding the ducks, eating ice cream ALL the time, visits to Kiwanis and plenty of jeep tours! Brent and I attended a few weddings, a Lady Antebellum/ Hunter Hayes concert and we were plenty busy traveling back and forth between our house and our parents home. Summer adventures are so much fun in the country. We love that place!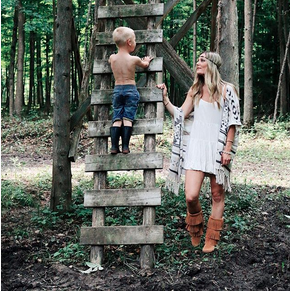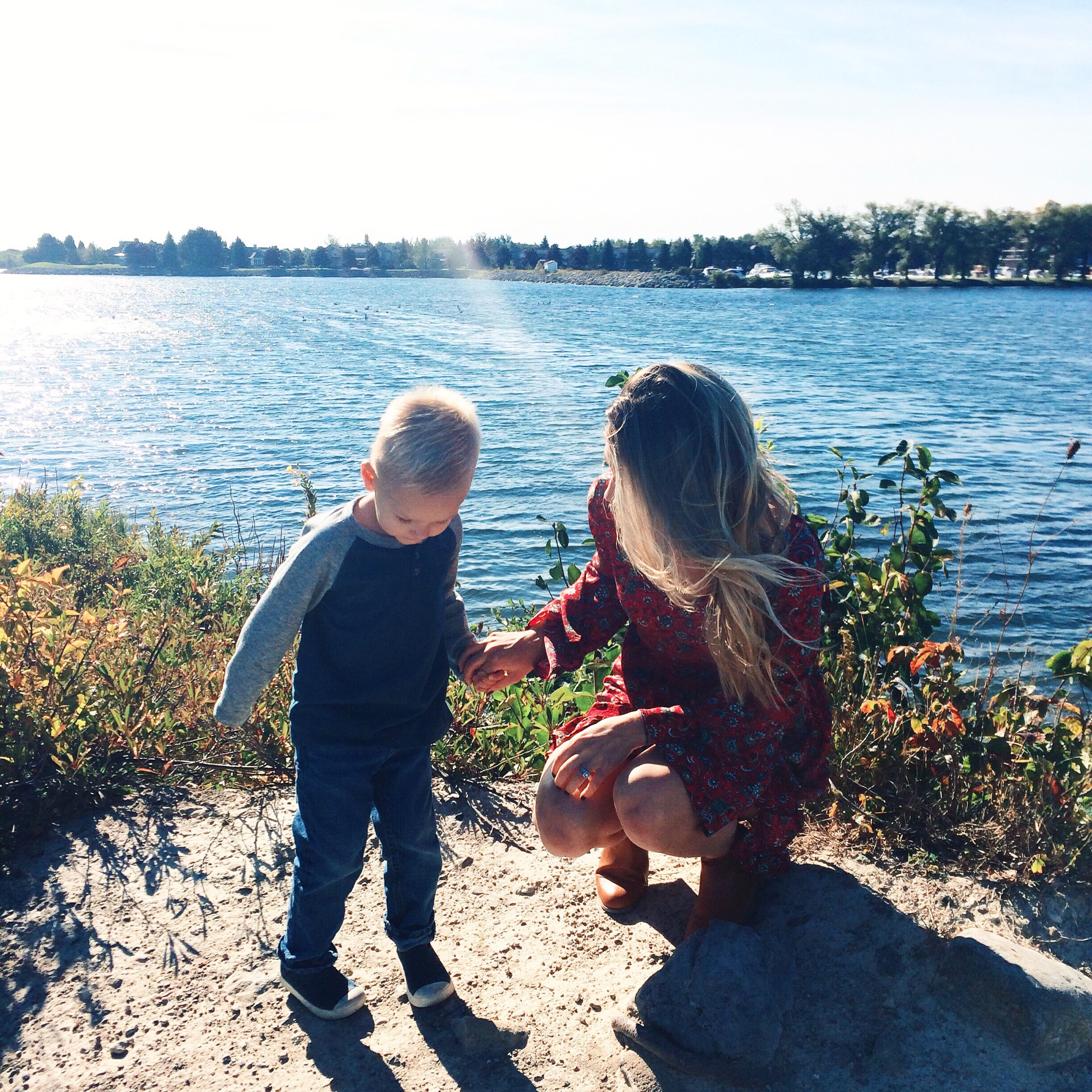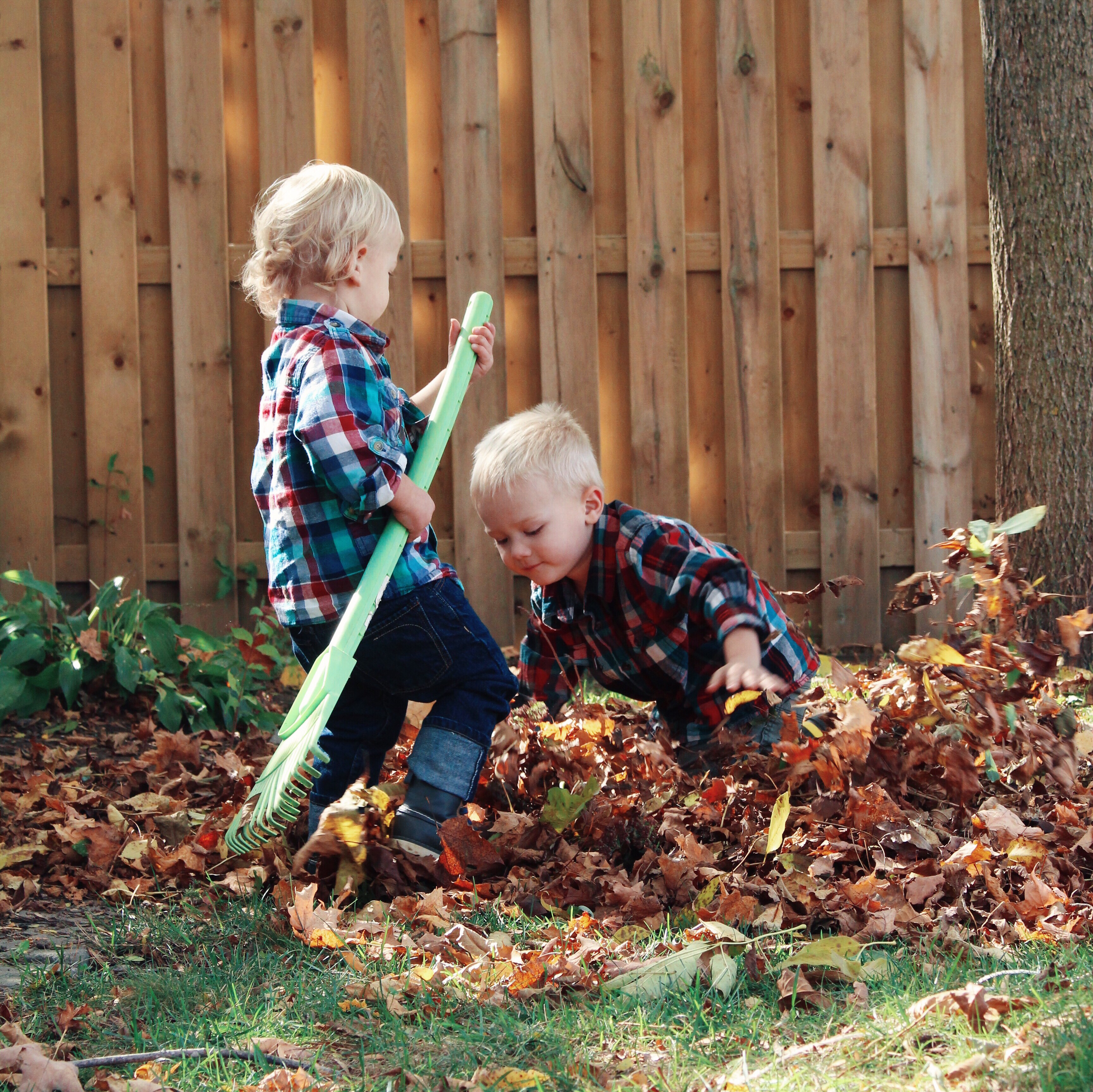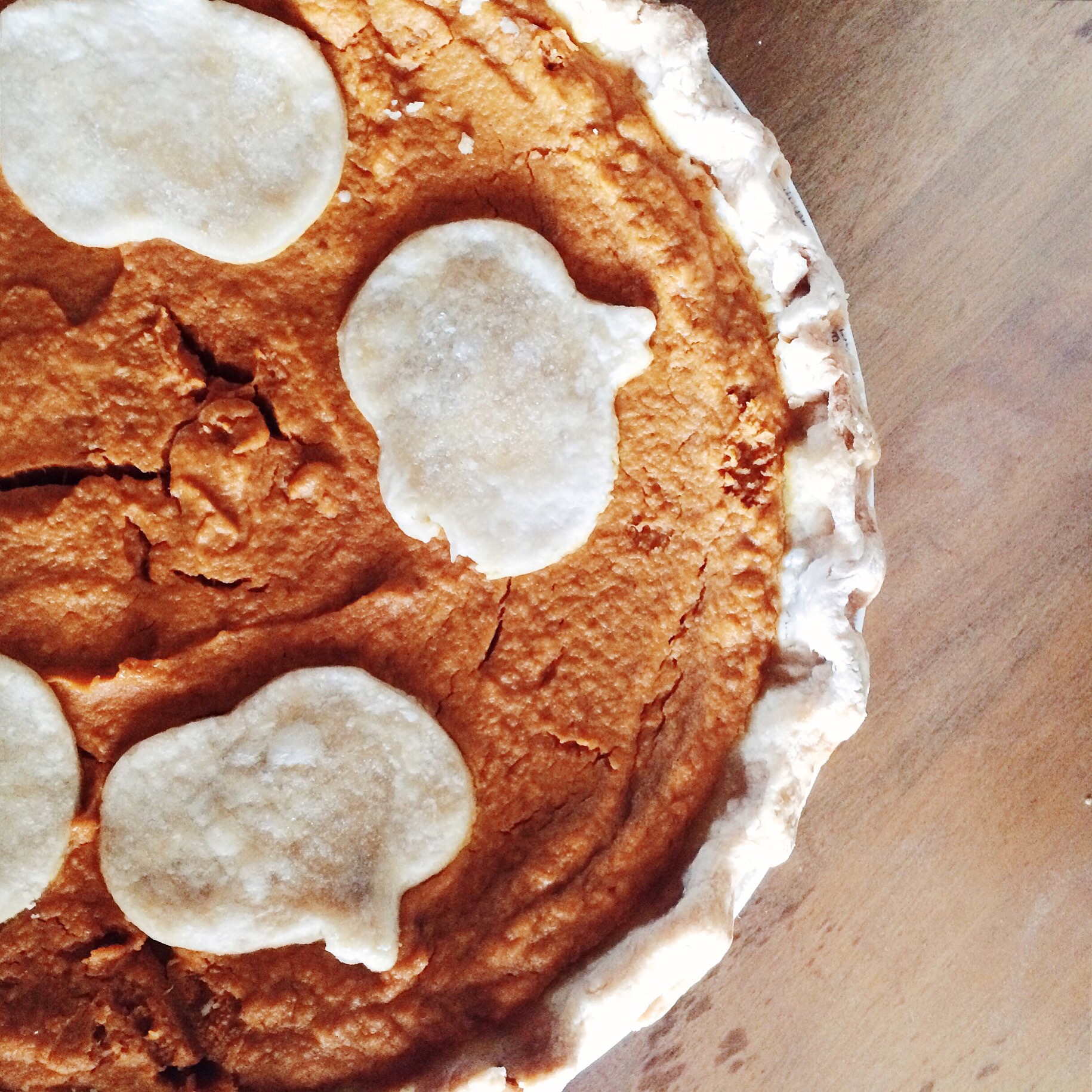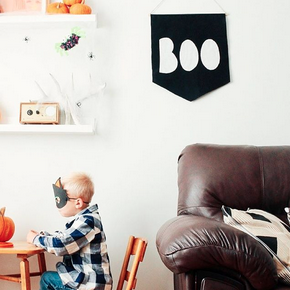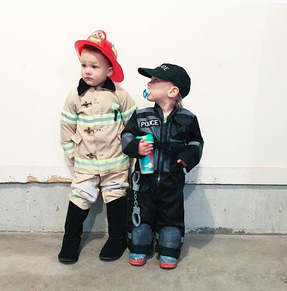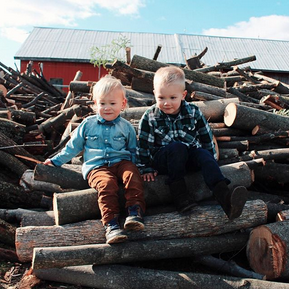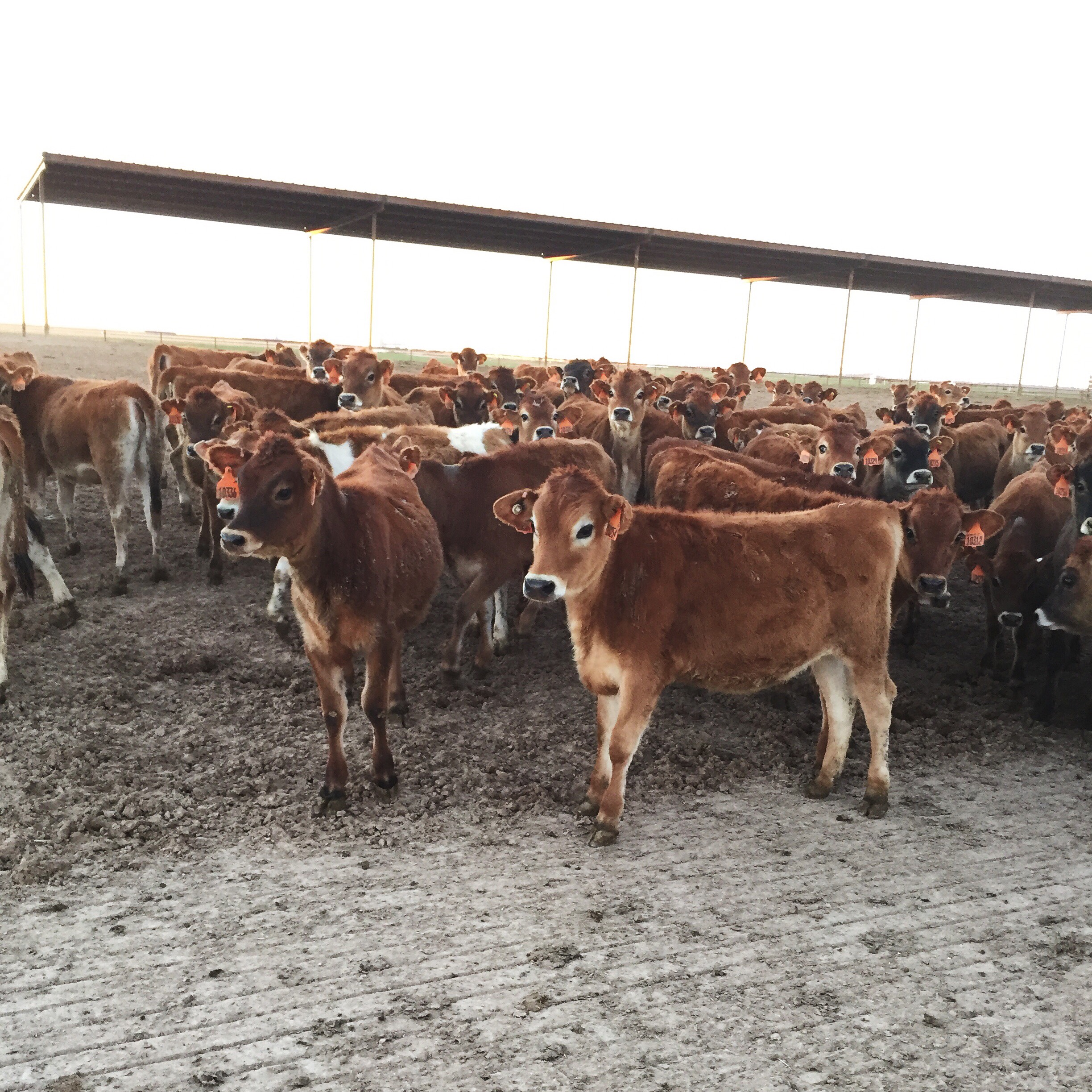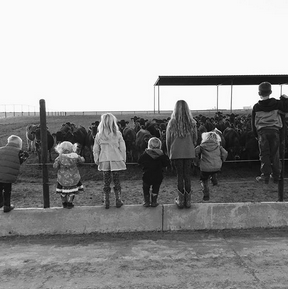 Brent, myself and the boys headed up to Collingwood for the weekend; it's so beautiful in the fall! The boys continued to spend hours outside raking and throwing leaves around in the backyard. We ate everything pumpkin and geared up for Halloween. Halloween was the best yet! We made a few Halloween crafts and the boys loved dressing up. Free candy was a plus! In November we spent a week visiting Brent's sister and her family in Texas. The boys loved it! Jack got to dress as a cowboy 24/7, even played naked cowboys with cousin Jay (boys, right!?), the boys got a new pair of cowboy boots and visited Uncle Justin's Dairy. Max loved cousin Imree and her hair a little too much. We had the opportunity to give back to their community by volunteering in a coat drive; that was such an amazing experience! The boys had endless amounts of fun with their cousins. It's always hard to say goodbye! FYI: traveling with a 18 month old is very unpredictable, travel with caution if you have one! (We were the parents with the screaming baby on board.)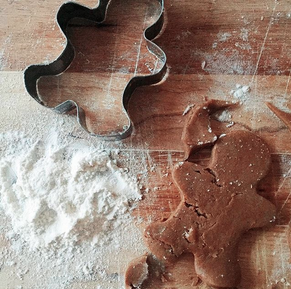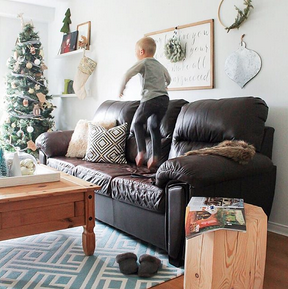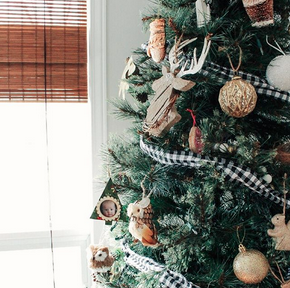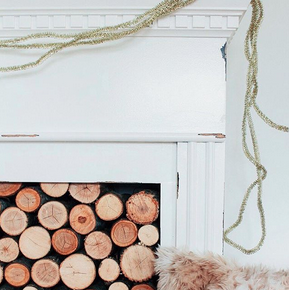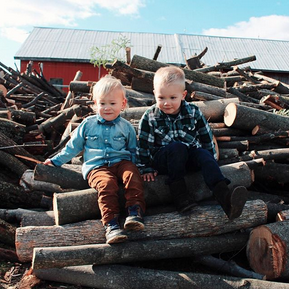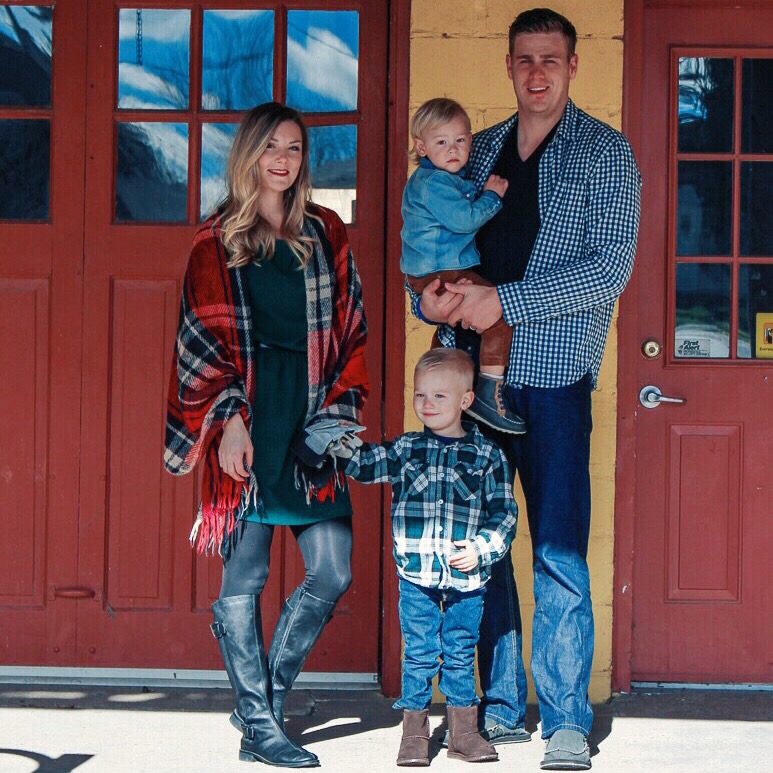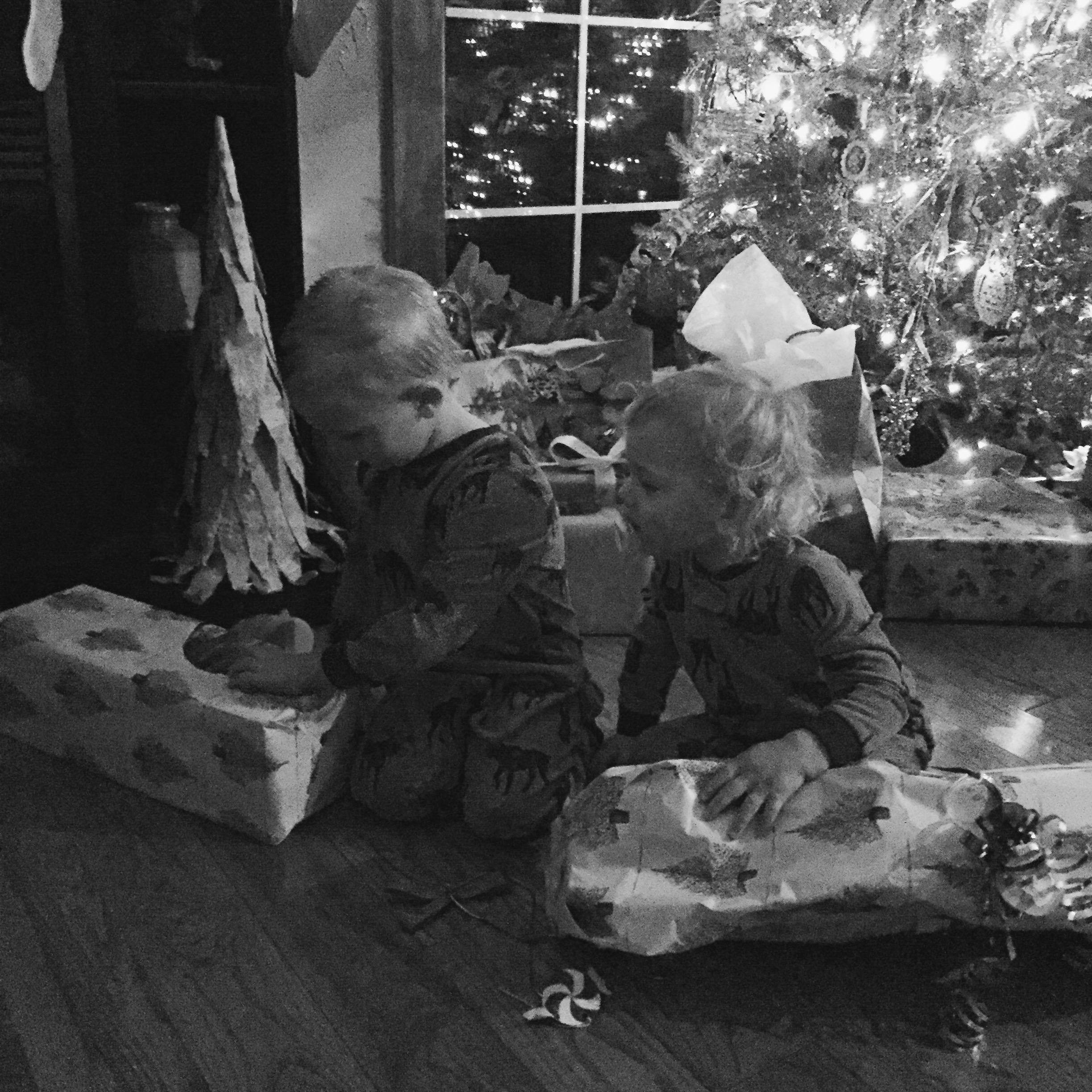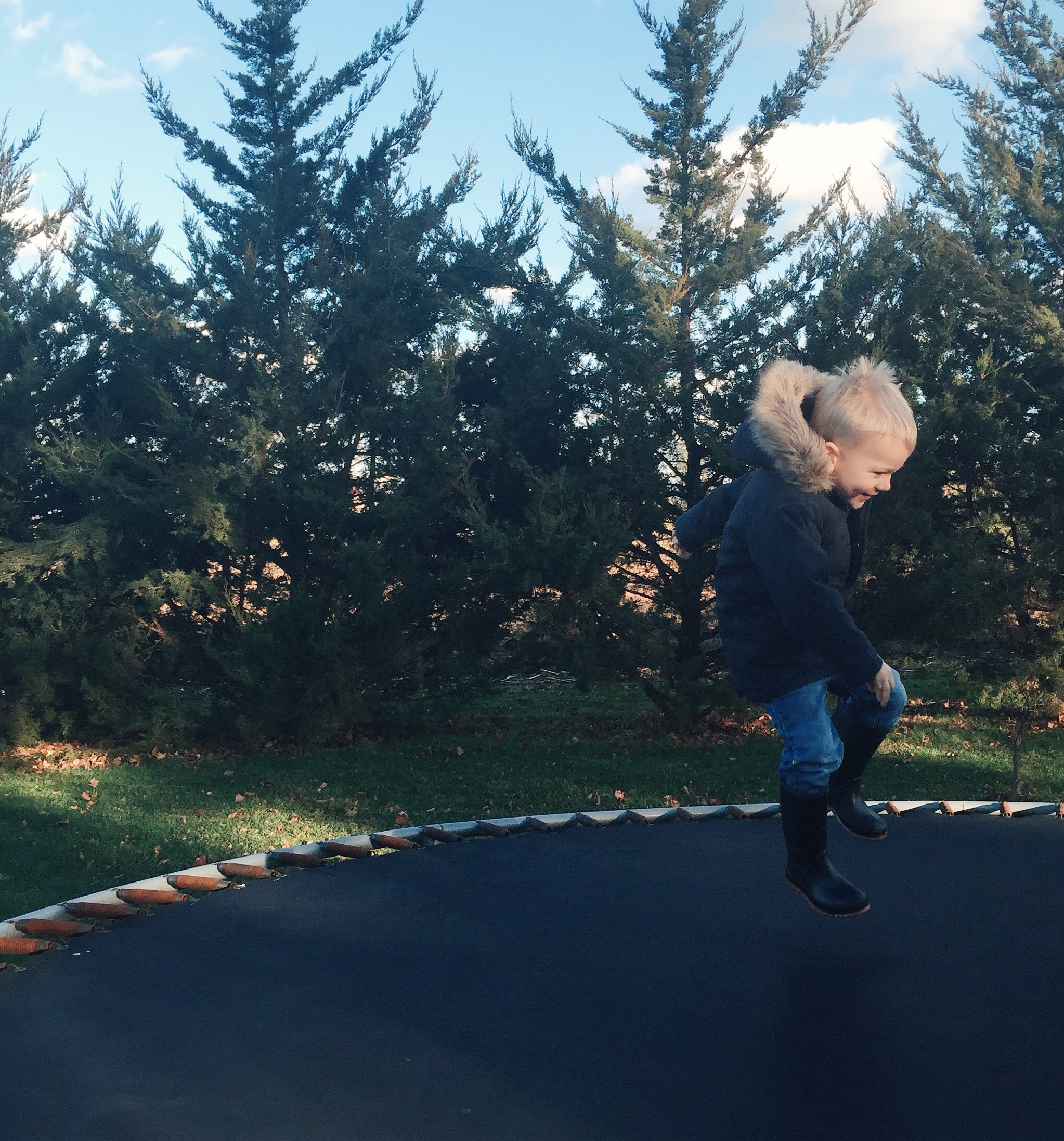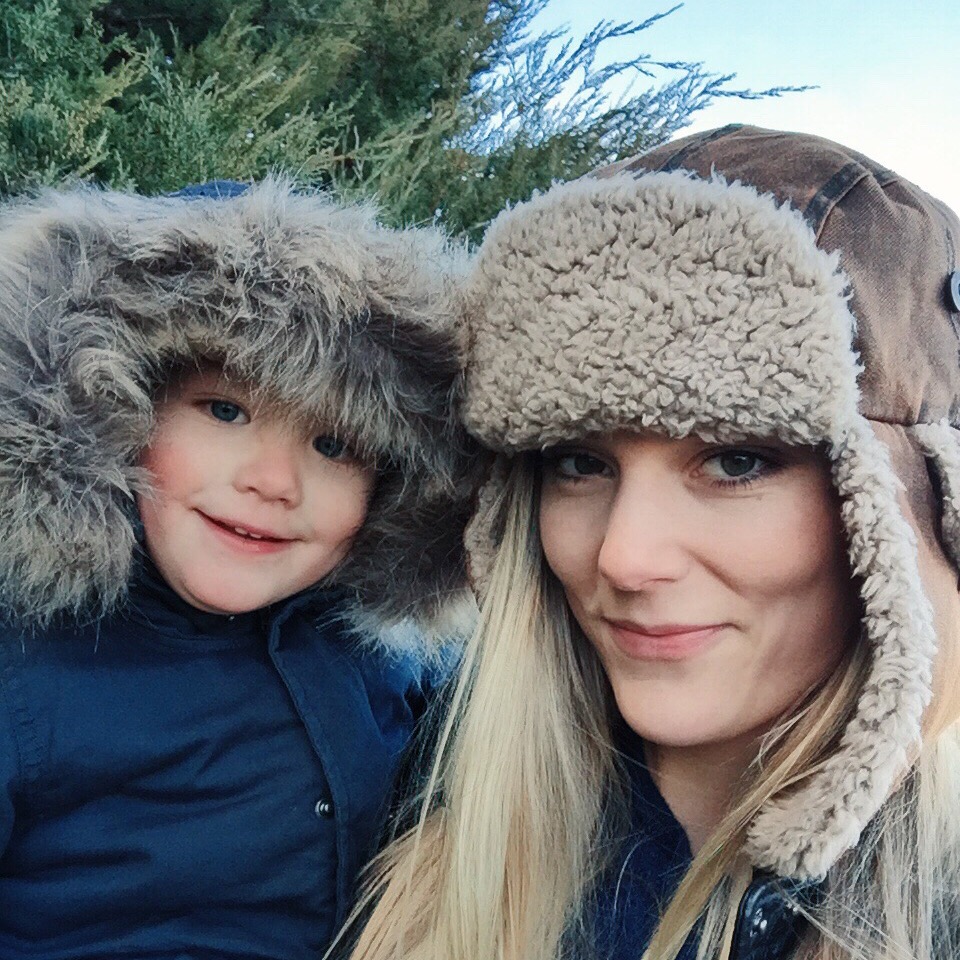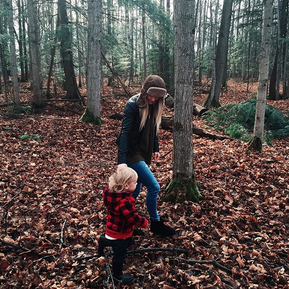 As soon as we got back from Texas, I had the opportunity to appear on Breakfast Television to share a little about my FA LA LA LA LA Marquee sign which appeared in Hello Holiday. I'm also proud to have shared my Holiday tablescape featuring DIY Tree Seedling Table Favors and No-Sew Napkins. Hello Holiday was one of my greatest accomplishments of the year. It was an incredible experience to have my work featured in the same issue as other bloggers I have admired for so long. Hello Yellow Blog has such an amazing team and I'm gratified I could be apart of such creativity and talent! Because the main level of our home went through a slight transformation, our Holiday decor did too! The boys loved seeing presents appear under the tree and they loved baking gingerbread men, which only lasted a day in our household. I have always wanted a mantel for Christmas, this year I finally found one I was able to transform in just enough time for the holidays! We attempted family Christmas card photos, but with two boys who are quicker then lightening it was pretty hard to get a good photo of us all looking. The boys were so excited for Santa to come this year! Jack understands who Santa is and so we went and visited him at the mall. Jack didn't get too close and Max just flat out cried. On Christmas Jack got a chainsaw, which he's wanted for ages and little Max got his favourite Paw Patrol characters! Our Christmas was a green and mild one, which ended up being great. We were able to bounce on the trampoline, take the argo back to the bush and enjoy some time outdoors before the cold and snow hit. This Christmas was the best yet and I have no idea how next year will top this one, but I know it will! It's truly so much more magical when you have kids of your own to experience the holidays and Christmas traditions with. It's just a special time to feel so unbelievably blessed for the loved ones surrounding you!
This year, my biggest mission is to live simply, care deeply, be grateful and love greatly. I want to declutter my life physically and mentally. I don't want to own an bunch of things, but to own little and to cherish the people and relationships around me. Personally, I feel like I can easily get consumed by comparing what others have and by wanting more. What's the point of that? When we leave this earth we don't take our possessions with us, so why should they become something to idolize when they don't love us back. That's something I want to set apart and thats why living simply will keep me in line with wanting less and to admire and appreciate what I have right in front of me! As for the New Year, we're ready for you!!
So long, 2015 & Happy New Year guys!