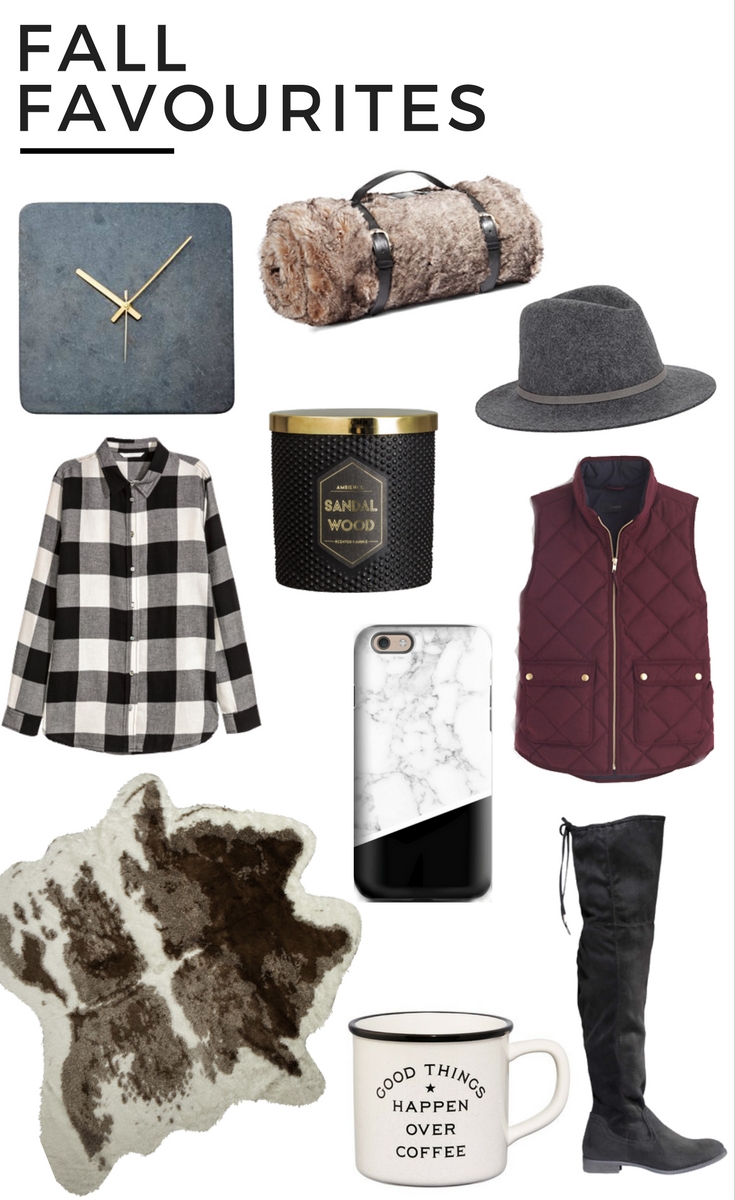 Ahhhh October, my favourite month, perhaps it's because it's my birthday month, anniversary month and fall colours are just plain gorgeous!! Also, who doesn't love a good ol' PSL, trips to the pumpkin patch and all the warm and savouring apple dishes!? The boys absolutely love pumpkins more then ever this year ( I thought it was more of a toddler thing- I was wrong). We have already visited a few local pumpkin patches and the boys were able to pick their "own"pumpkin out of the pumpkin patch and were they ever excited, Jack got his face painted like a cat and Max was just into all the free candy they were handing out, typical!
Now that the cool October weather has hit, I'm rounding up a few of my Fall Favourites, because if you haven't noticed, I love me some faux fur and anything cozy these days… Plus Fall wouldn't be complete without a plaid shirt and some boots, especially these stylish over-the-knee boots, a few scented candles and some cozy home decor, now would it 😉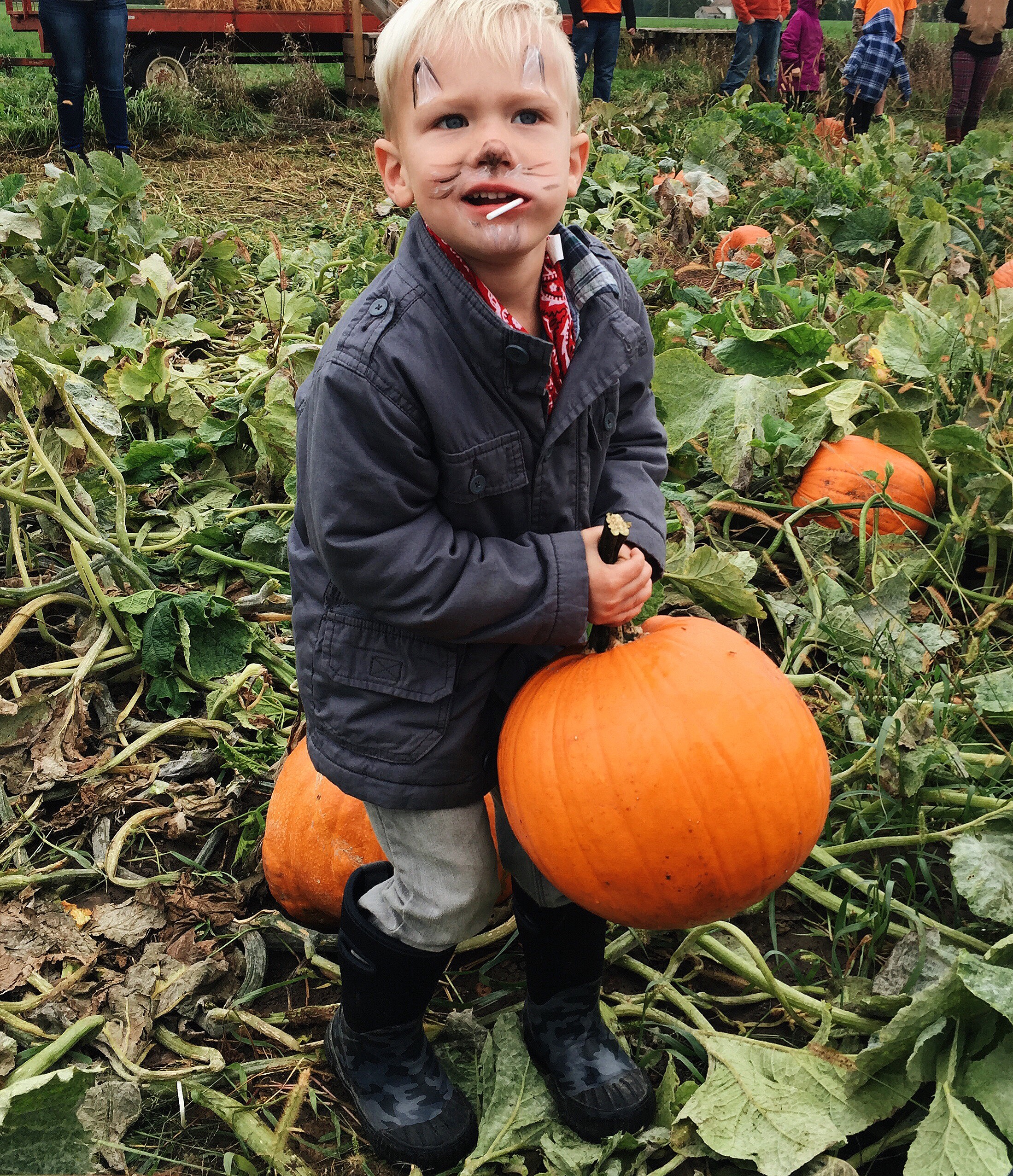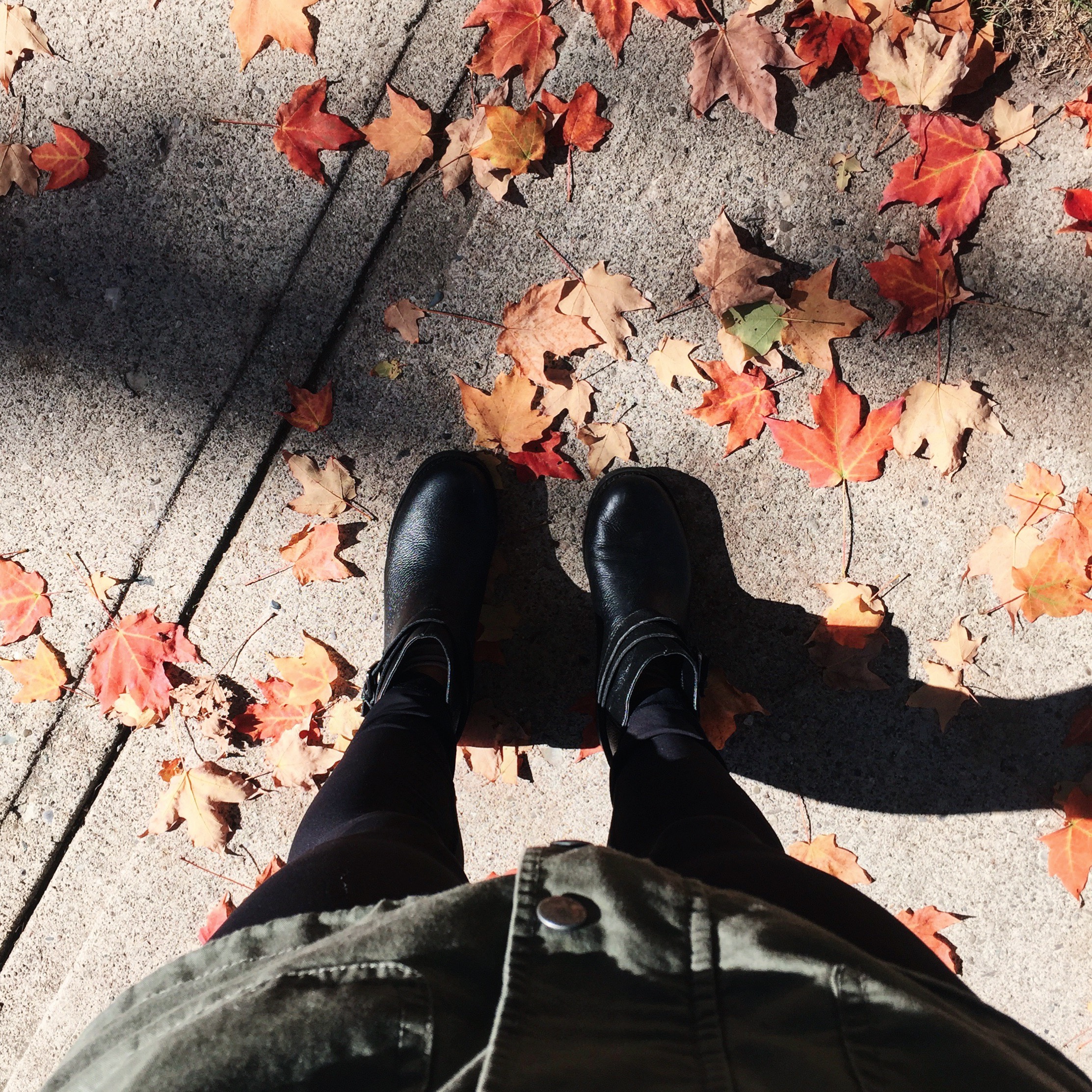 Simply elegant, the Black Marble Clock makes a statement on any wall. Its minimal design highlights the beauty of the marble's honed face against which three delicate lacquered brass hands float- perfection!
Bring a plush and luxurious presence to any room in your home with this faux fur throw. This cozy blanket is complete with a harness carrying strap for easy storage and travel. If you know me, you've most likely seen this throw laying around our home. Everyone needs one of these 😉
The perfect straight-cut shirt in soft cotton flannel to lounge around in, so comfortable you'll want to sleep in it!
Create a luxurious aromatic ambiance with this ceramic pot Sandalwood Candle. This gorgeous candle will soothe the senses with the appealing hue and bouquet of sandalwood.
Whether heading to the park, a music festival or the pumpkin patch, this fedora keep you looking on trend and fab.
A lightweight down vest that's compact and easy to layer but still warm enough to keep chilly weather at bay. The sporty shape is flattering with a slimmer silhouette and gold hardware- the detail is phenomenal!
CaseApp cases are top quality and designed to fit perfectly to your device with a little bit of flare. The "extra protection" case consists of two parts. The lower part is made of shock-absorbing silicone for those more aggressive falls and bumps. The second part is the custom printing area of the hardshell plastic. Select this case if you are looking for extra protection on all sides of the phone.
GIVEAWAY — iPhone or $40 shop credit to CaseApp, click here to enter!
& USE CODE: "LITTLEDEKO20" for 20% off! Valid until Oct 31st 2016.
Soft faux fur offers the look and sense of real fur. Curl up with a great book in your favourite chair or on the sofa. Drape it over a rocking chair fold it and lay it flat at the foot of your bed. Dress up a bench or window seat. Adds drama and elegance to your bedding. We love our versatile faux cowhide rug and I know you will too!
Classic with a retro-inspired silhouette that takes its cue from vintage tinware with a warm white glaze and contrasting rim. This "Good things happen over coffee" motif in contrasting black amps up its graphic appeal. Mix and match it for an everyday setting that's sure to make you smile.
Stand tall as you take your style thigh high in this season's trend: over-the-knee boots. A round toe, tie at the back and low heels make a stunning silhouette.
So, what do you look forward to the most during October? What are some of your fall favourites!?
Thanks for reading,
Kass