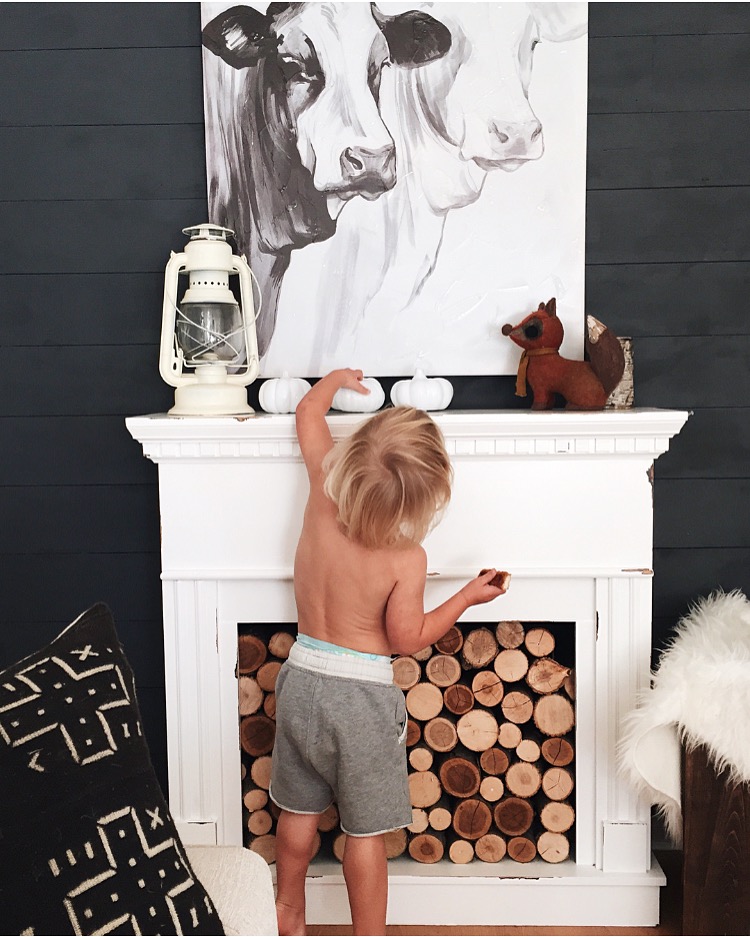 I take a lot of photos with my iphone and some make their way onto Instagram while others linger on my phone until I run of of storage and I'm forced to dropbox em onto the computer. Well, that got me thinking, I take 1002440540 photos of our home with my iphone and throw on a filter, then it's the biggest chore to whip out my DSLR and take a few fancy photos, edit them and add them on here. Why don't I just share what I already have? And soon, someday, I will wipe out that DSLR and take some goodies.. Until then, I'll just blame it on the "mom" status… or maybe I just need to get it together!?
I remember as a kid, I always wanted to change up my room and I swear every year I wanted to paint it a new colour- thankfully my Mom said NO! Although, it's been blue, sponge painted purple (do you remember sponge painted walls!? Maybe we need to all forget about that), red with modern black accents and wallpapered with pop star posters (yep, my fav). I grew up in a home where my parents took pride in their property and loved to see if flourish to its full potential, plus my mom really has an eye for design and all things creative. So it makes sense I fall under the same category!
It wasn't until I had my own home and family that I found my passion for home design, something I could never put my finger on previously. As I got into this whole blogging thing, it slowly unraveled my personal style and has taught me so much about myself and the design world. I'm constantly changing things here and there and coming up with a cost effective way to do so, always key. But right now, I feel content with our home, no painting the walls… again, although I always have a few projects up my sleeve. For now I'm going to enjoy what I have and s l o w l y work my way towards that one little project I keep thinking about… one word: Stairs. 
I've come a long way from my pop star poster days…
And now, here I am.
Over time I was able to piece my home together knowing the type of style I was attracted too, it took awhile to get here but it's alway's been trial and error and for some people it might be a no brainer as to what they really love. Colour is NOT my thing, maybe it's because I get so sick of it… I have been from warm reds to cool blues, altogether I just try to avoid a lot of vivid colour. I have a house full of boys and I like to keep things simple, especially because we deal with a lot of mess. I find myself attracted to rich and moody masculine colour pallets, softening our home with neutral textures, bright walls and earthy tones. That's just me.
Another thing I outgrew over time was our old brown leather furniture we bought from a liquidation store. It was bulky, faded and blah. I never wanted to share our home on here because it wasn't me anymore, it was our "first time home owners" remorse purchase(s)- BEWARE of those, ask an interior lovin' buddy for advice before you make those big "I'm stuck with you for the long haul" purchases. Seriously, send me an email for an opinion, I've been there!
As I got farther and farther into my blogging endeavours, a door opened at the opportunity to makeover a few rooms of our home *hallelujah*. This was all possible thanks to the Leon's Hello Yellow Blog!
Here's a little peak into our urban rustic little home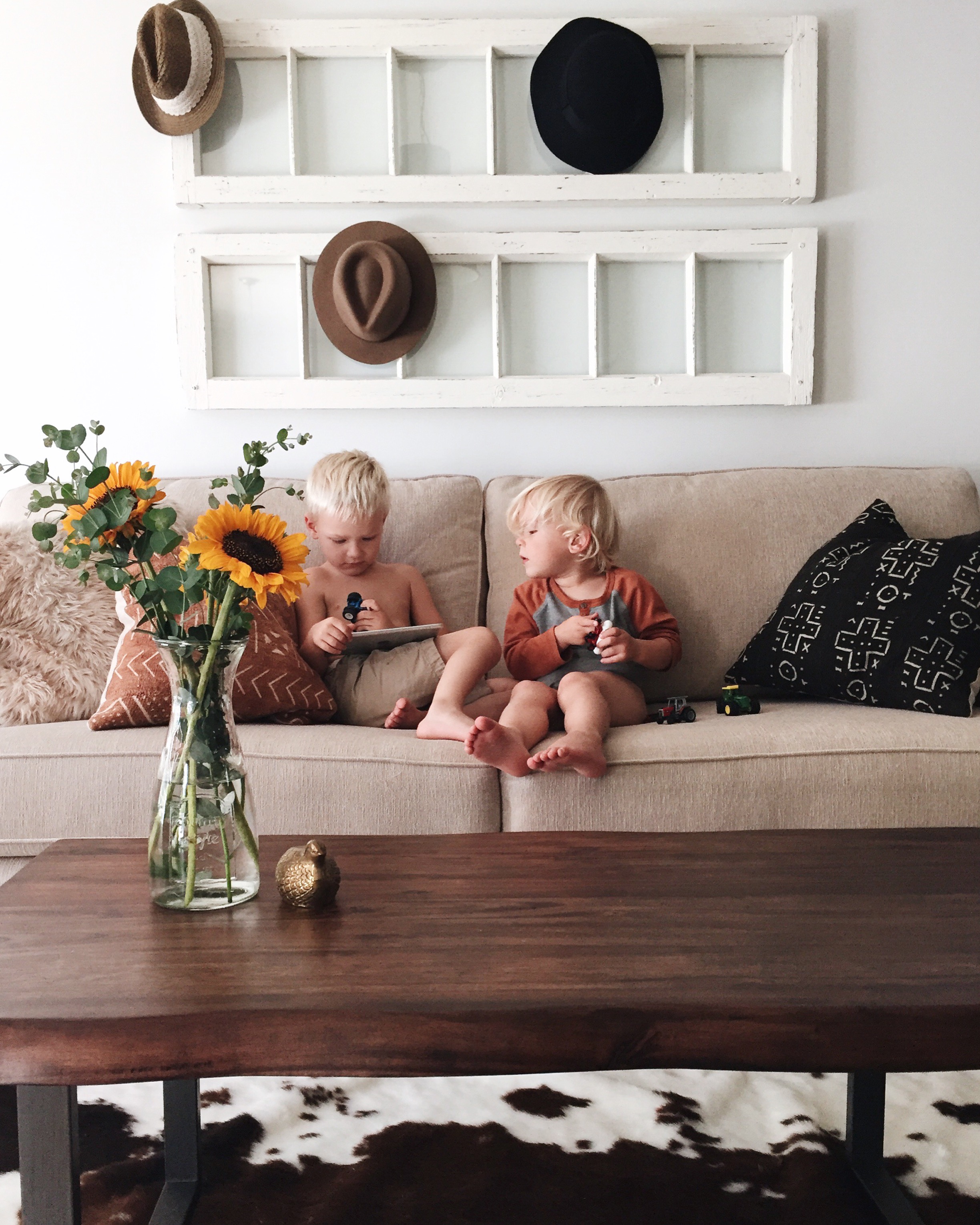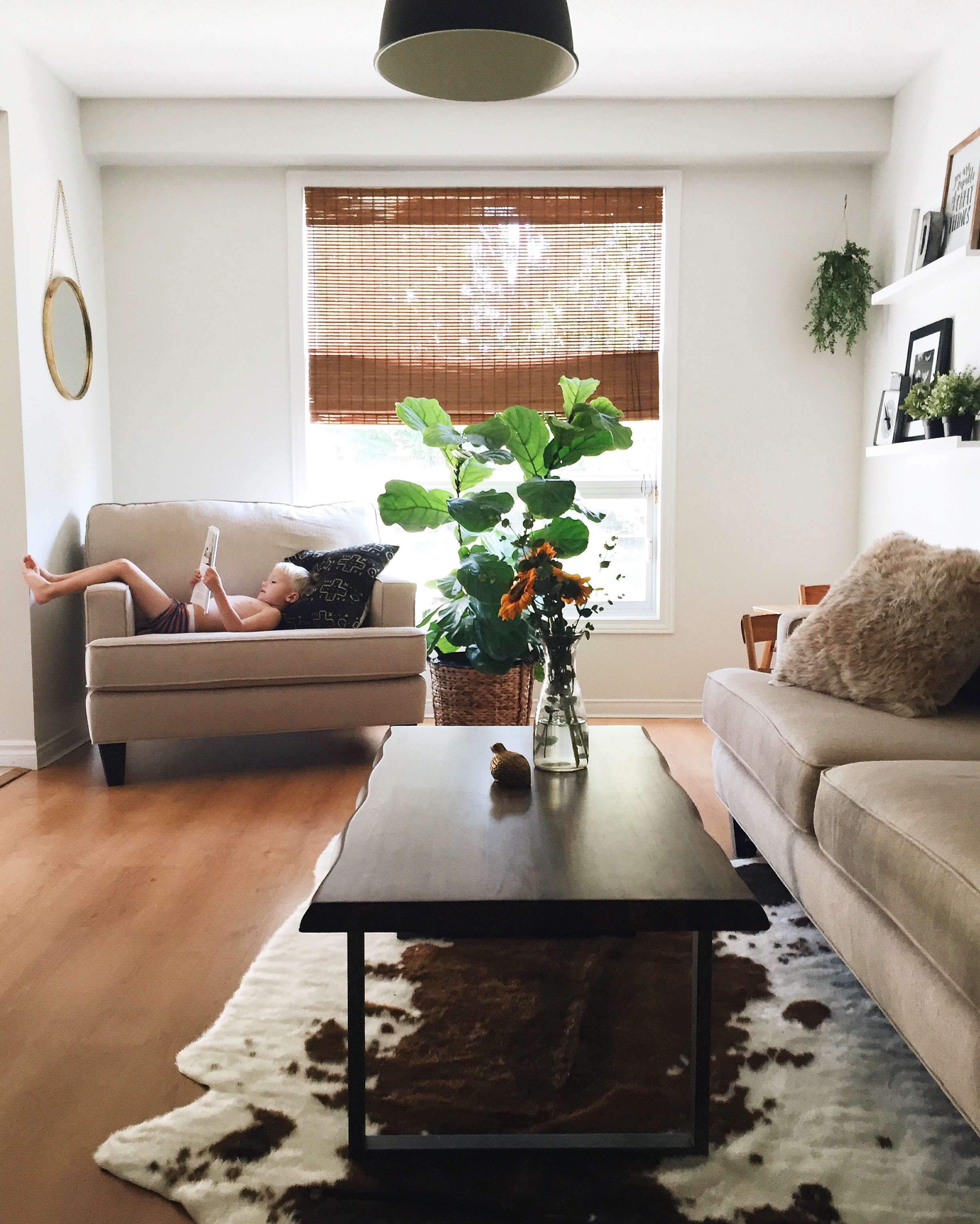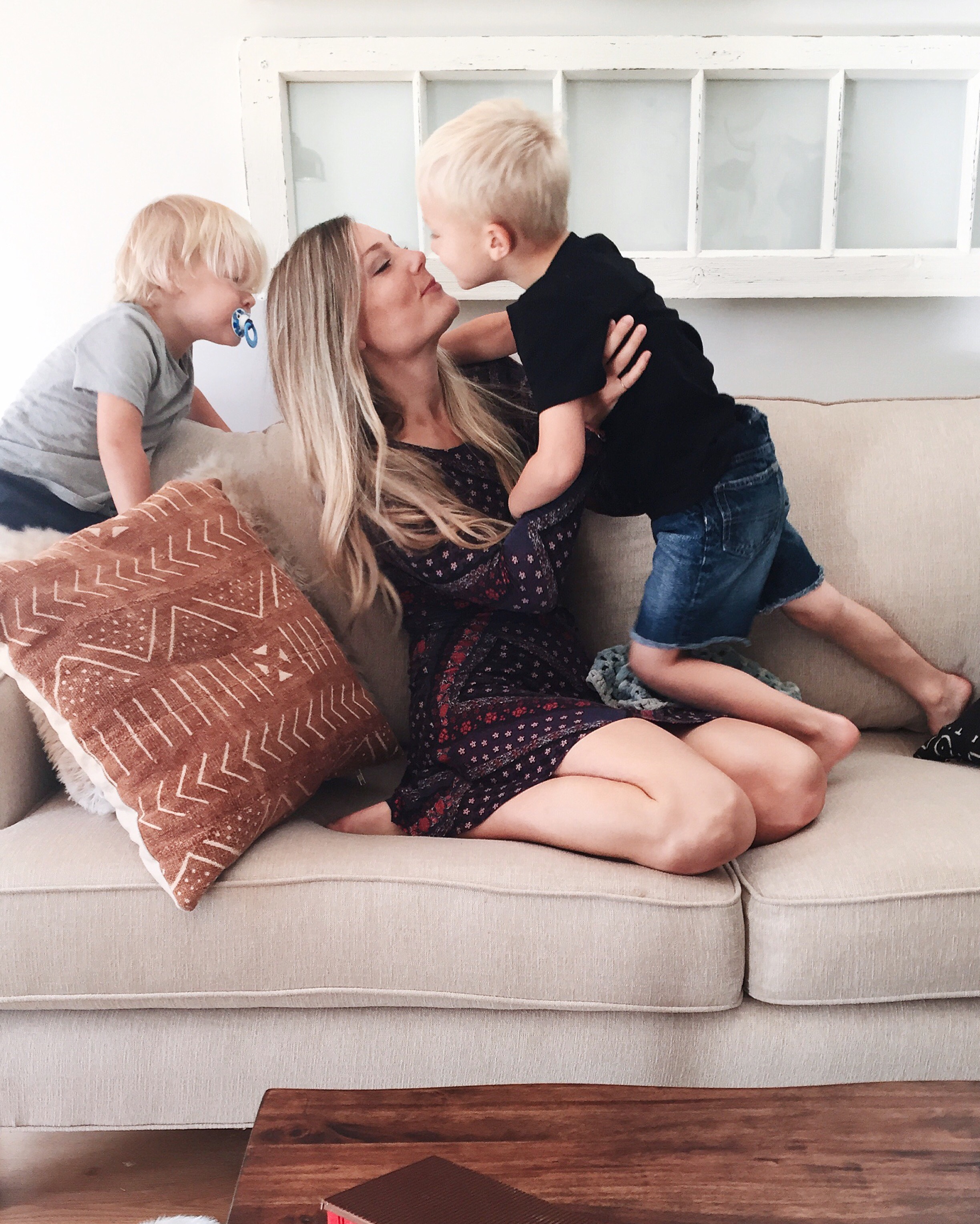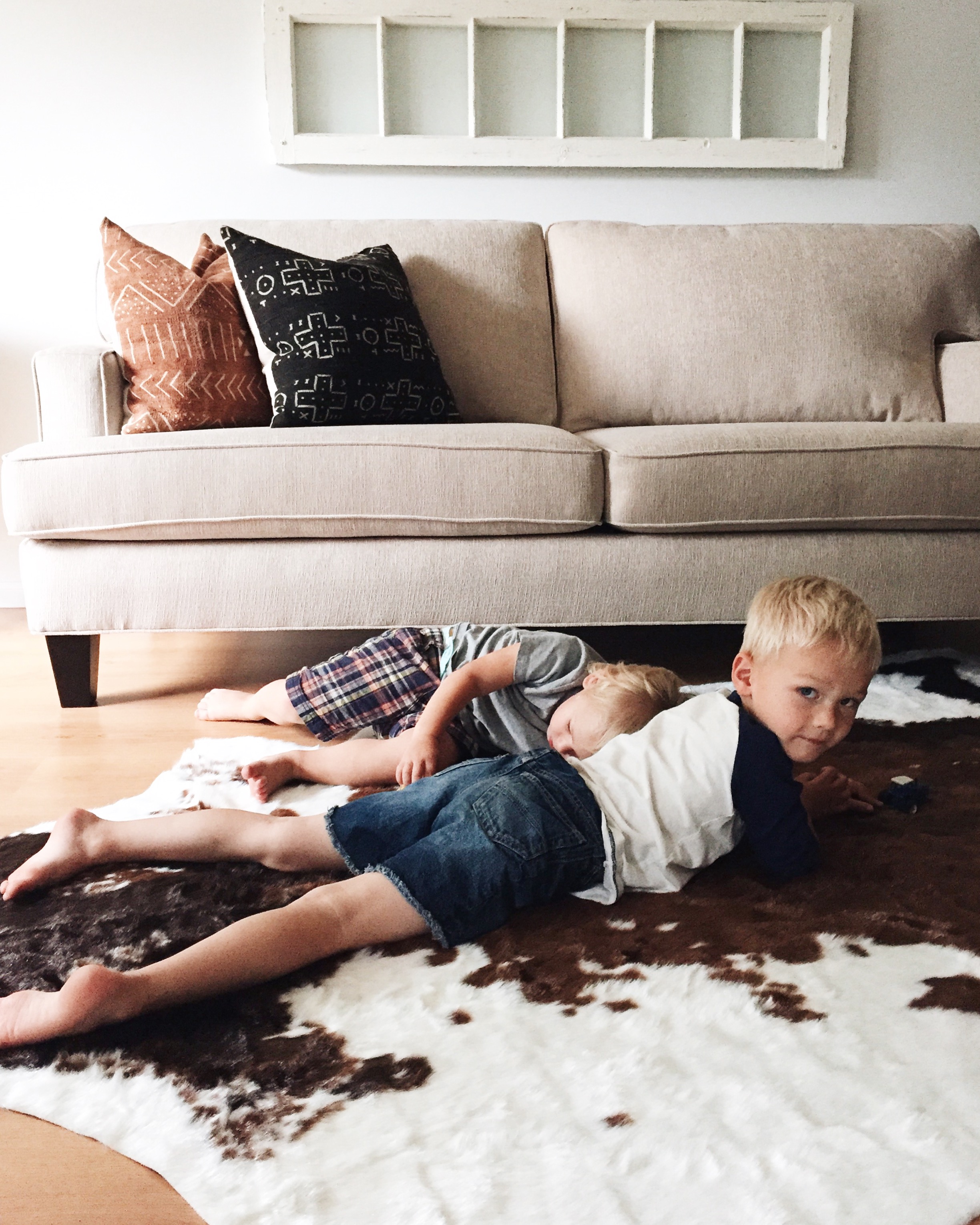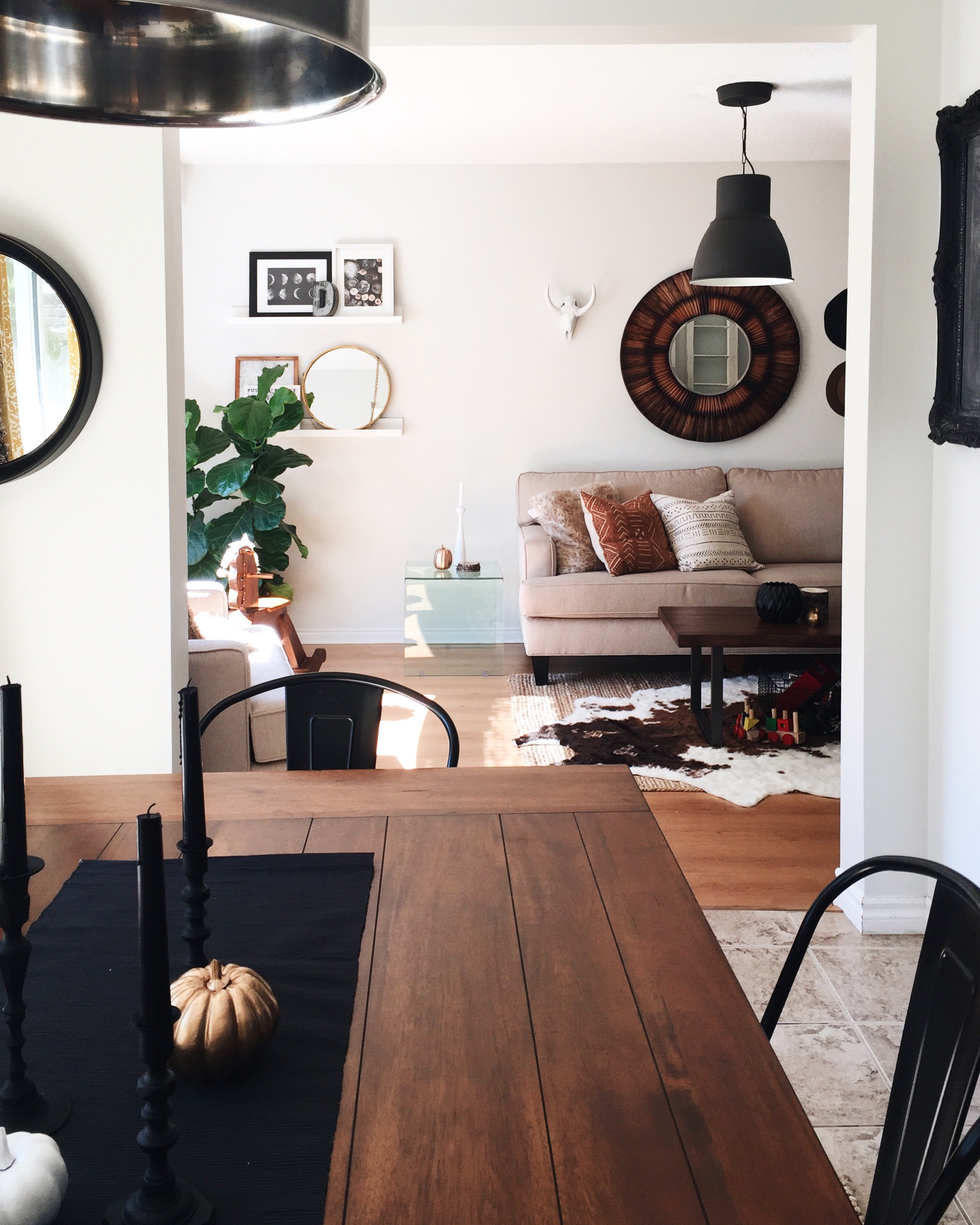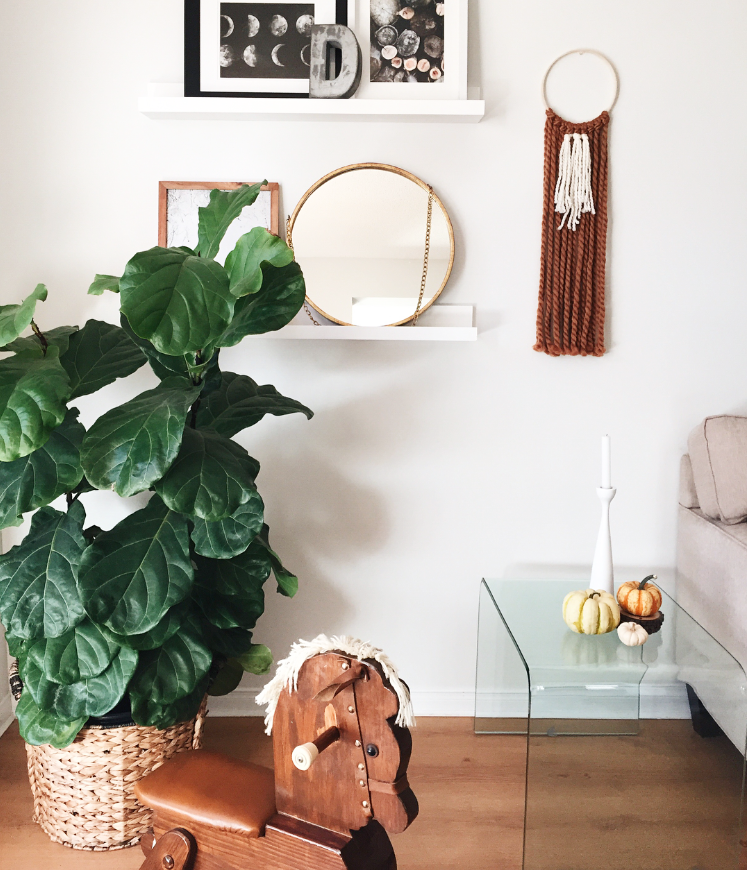 These wireless earphones are my new fav! I have never worn something so effortless while working out, just drape them behind your neck and you'll forget their there (you may even leave your cell phone on the elliptical-whoops). You can receive 15% off these Sudio Earphones by using code "LITTLEDEKONINGS" at  checkout ;)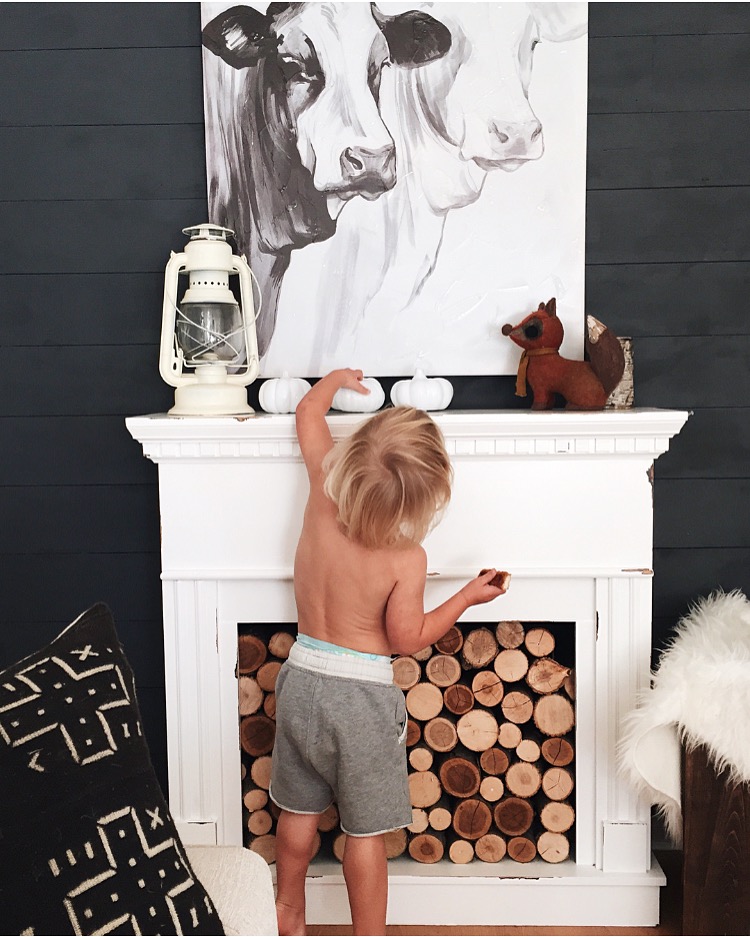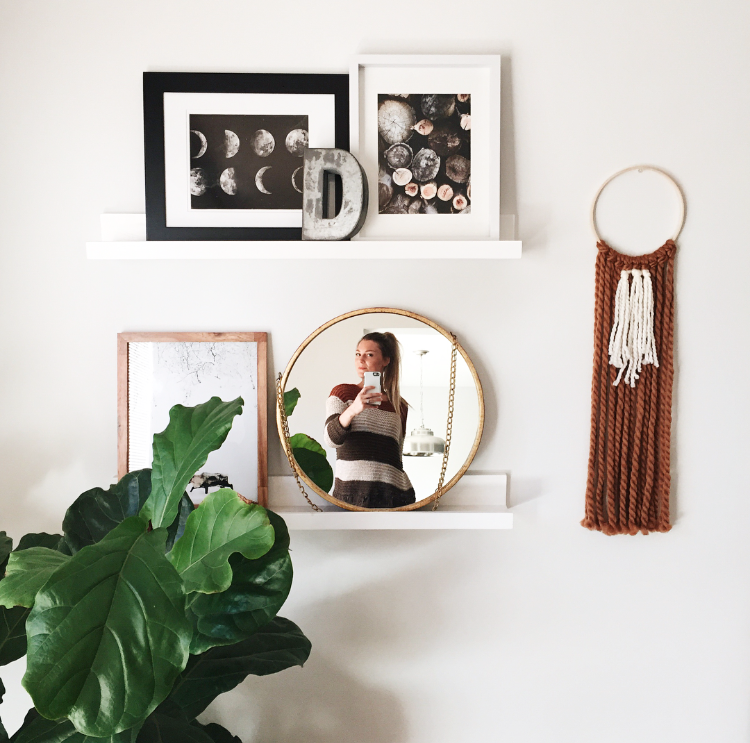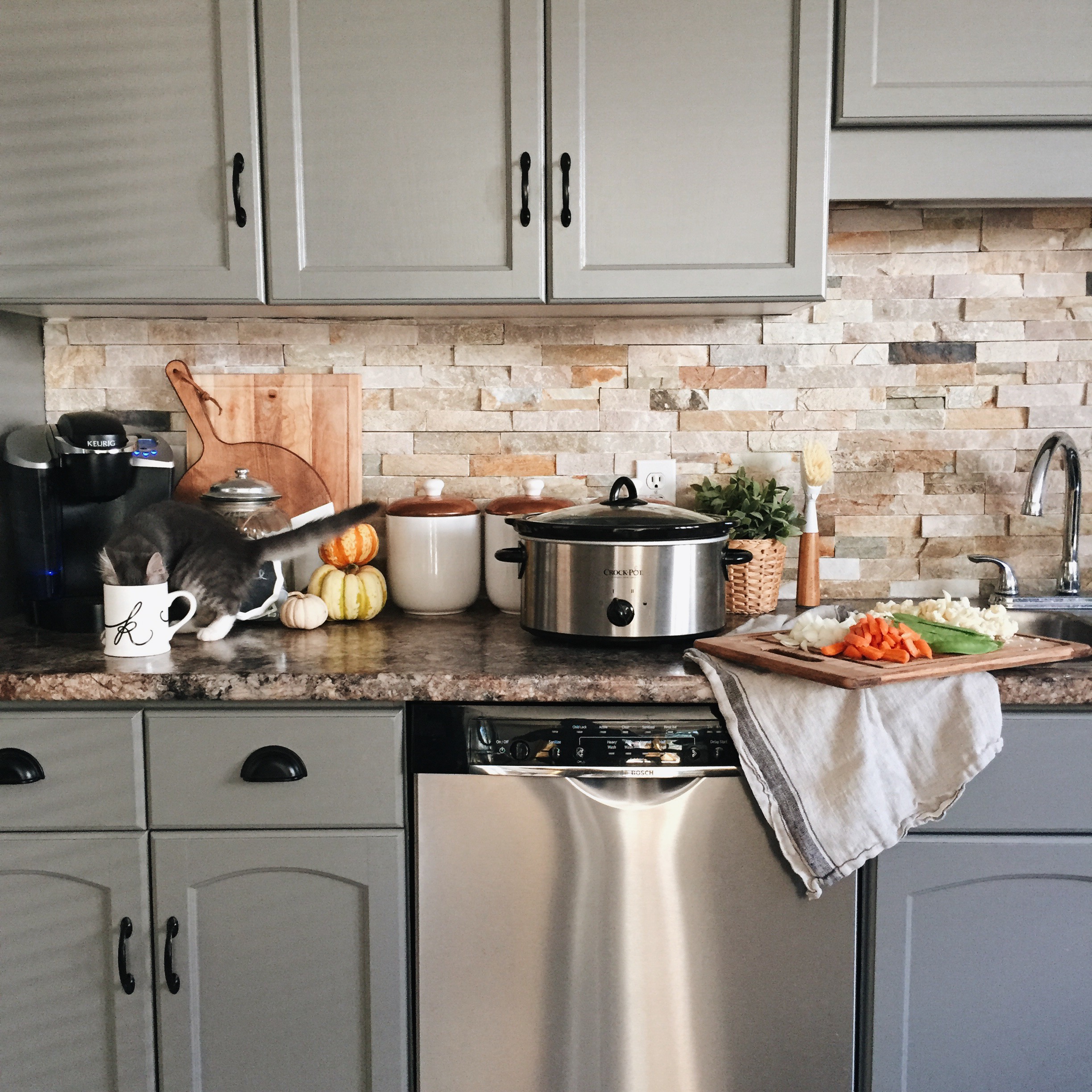 Sofa | Large Wood Mirror | Coffee Table | Glass End Table | Jute Rug | Faux Cowhide Rug | Mud Cloth Pillows | Black Pendant Light | Yarn Wall Hanging | Cow Art Canvas | Dining Table | Dining Chairs |
What do you love about your home? Do you have an old accenting brick wall? Is your home super modern and sleek? Is it a work in progress with a few favourite projects up your sleeve!?
Let's chat :)
Kassandra