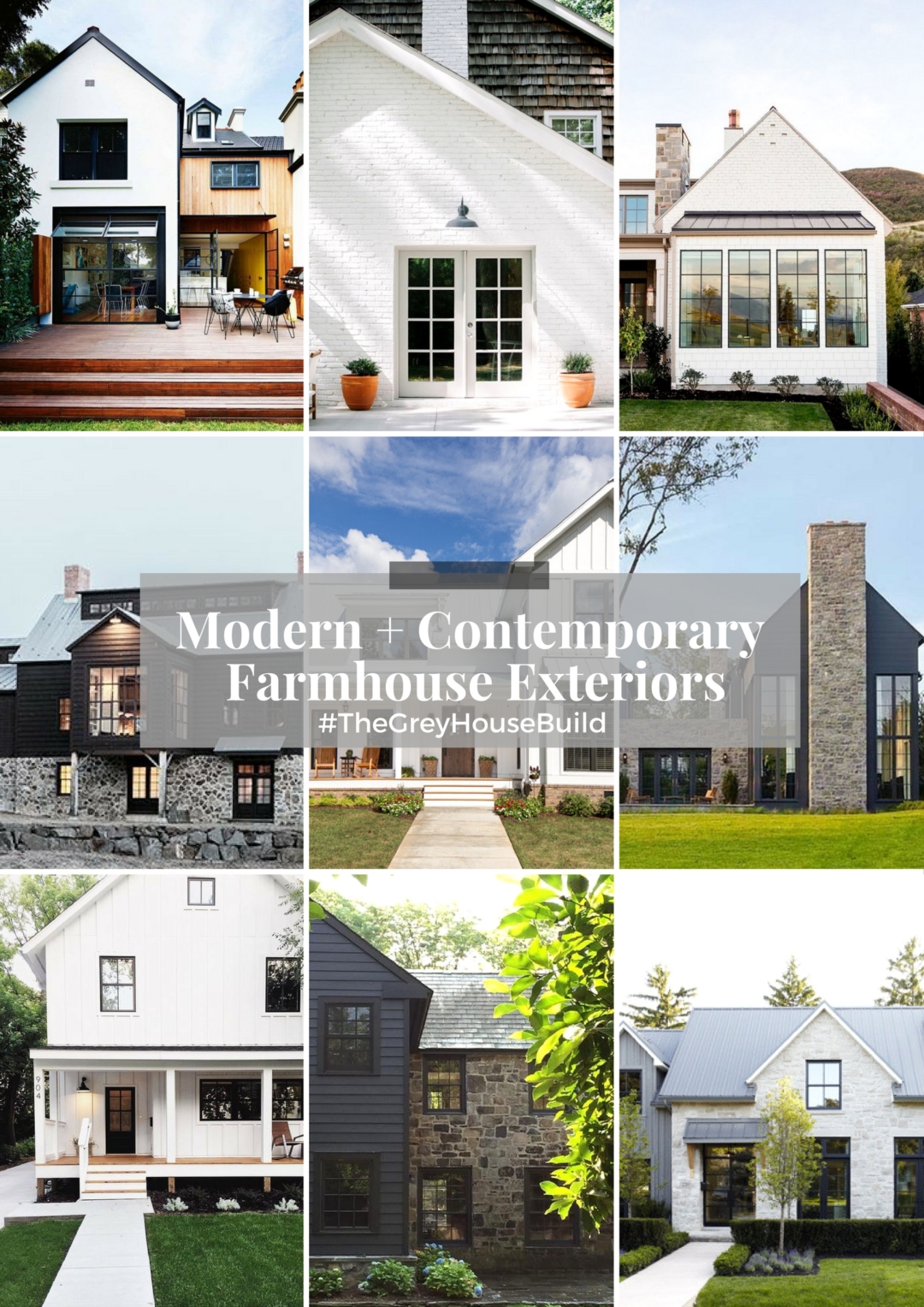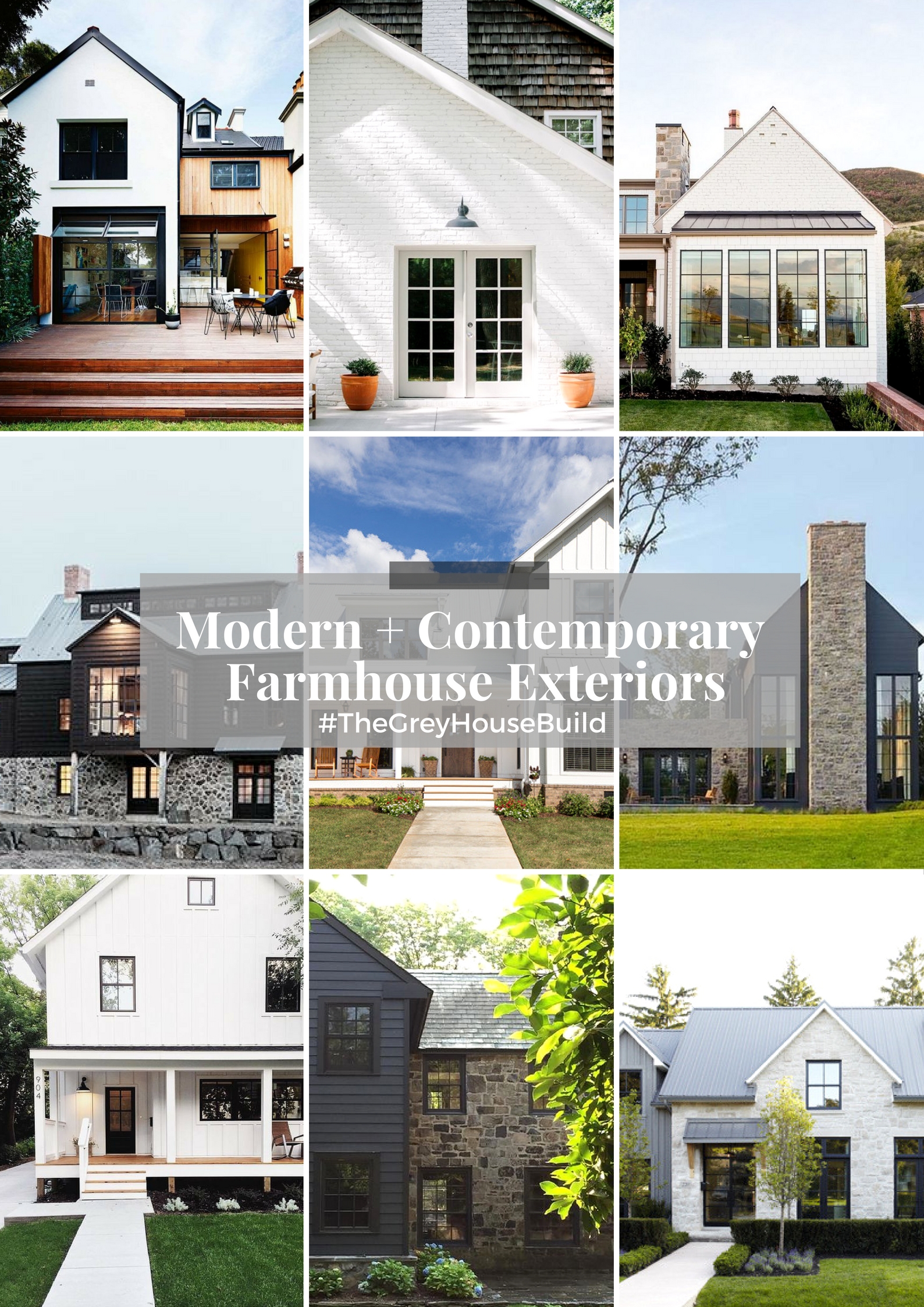 The first step of building a house once the lot has been approved, is finding a house plan that fits all of your needs…
In the beginning Brent and I did A LOT of browsing through floor plans, exteriors and designs that we admired. Because both of us knew the type of look and design of house we had envisioned, it was easy for us to narrow down our exterior to the "modern/contemporary farmhouse" look. The next part we had to consider was the type of house build that will best fit on our lot. Since our lot is flat without a slope, we couldn't necessarily build a house with a walkout basement, so our options were narrowed down to a bungalow or a two-story. Funny thing is that all along Brent and I had always dreamed of building a bungalow with high vaulted ceilings. But when the day came to start finding inspiration for our build, our minds quickly agreed upon a 2 story home.
I thought it was going to be much harder for the two of us to agree upon a style of home. I don't know if it's because we are both picky in a sense that we knew exactly what we were looking for or the fact that I'm fairly easy-going and I can make anything into a home? This is just the beginning and I'm sure we will get into a few heated arguments over something silly. But I do have to give props to Brent, he is so great when it comes to me picking most of the finishes. He trusts my judgement and he likes my style which is fairly neutral masculine to begin with! He's great at asking me questions like "are you sure you won't get sick of that like a year later?" or "yes, that kind of does look nice"  or my favourite "do whatever you want" :D And then there's me, "Mrs. Indecisive" who knows what she wants but there are too many options and kinda loves them all! AH!!! Thankfully I have friends and family with a good sense of design that I can present my ideas too.
Why did we choose to go with a 2 story house?
I grew up in a 2 story farmhouse and our current home is a 2 story, you'd think I'd be trying to ditch the 2 story! Well, while I have been in lots of bungalows and loved them, there are pros and cons to both. I love walk-out bungalows because of the natural light that flows through and the potential to build a patio over top of the walk-out. But since our lot does not suit the walk-out bungalow build, the bungalow was something that quickly became something we didn't want. I absolutely love plenty of natural light flowing through all areas of the home. The lower level of the bungalow isn't a place I see myself, unless it was just an area to watch movies or a place to hide the boys toys. A pro to bungalow is having the bedrooms on the same level as the kitchen and living room especially overtime with age, although that isn't much of an issue for Brent and I right now. With the layout of our build we have the best of both worlds- our master suite is on the main level while the boys are upstairs. If we had went the bungalow route, the boys could be at the opposite wing of our master and eventually move down to the basement/lower level as they got older.
With everything on Brent and I's house wish list, building a 2 story worked out to fit us best. We are still in the planning process and soon we will be getting our first draft of floor plans from Imagine Your Home in February. I'm sure there will be a few things we will change, but I do believe that if you do enough research on house plans, make a list of your top must-haves + if you know what you don't already like, the finding inspiration part should come a little easier!
Here's a few of our favourite Modern Farmhouse exteriors
Some of these exteriors are white, which I would have probably chosen a year ago, while Brent is drawn to a darker exterior. We both love the contrast of black windows for both interior and exterior of the home. Board and batten siding with stone accents to warm the exterior. + rich wood finishes paired with a classic farmhouse pendant light are the finishing touches!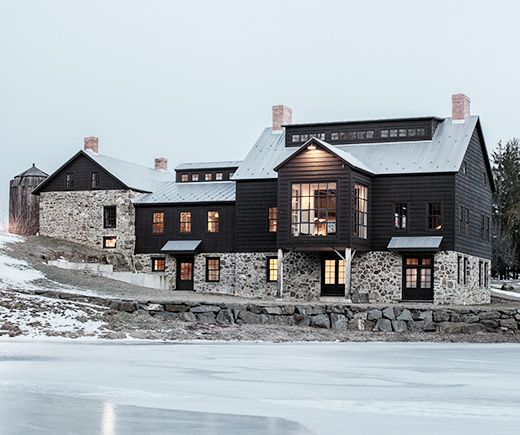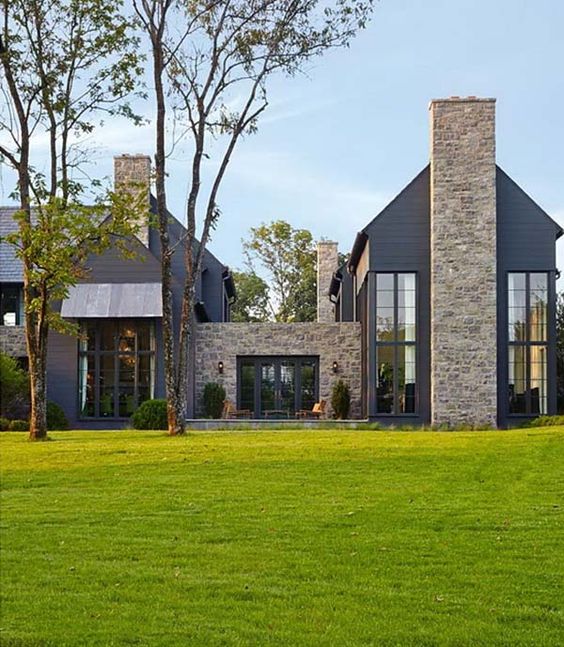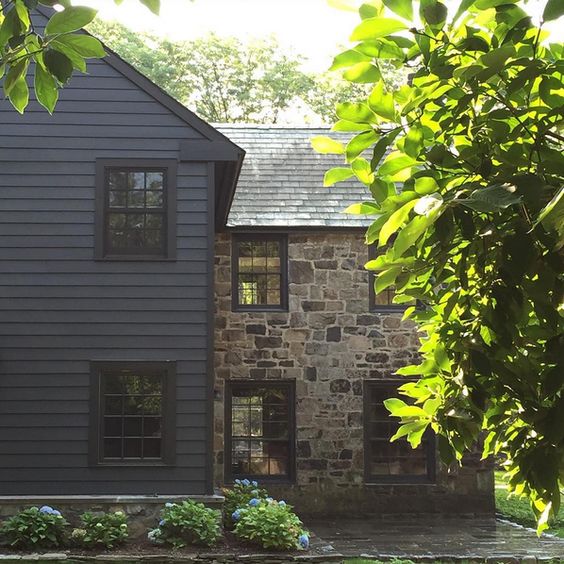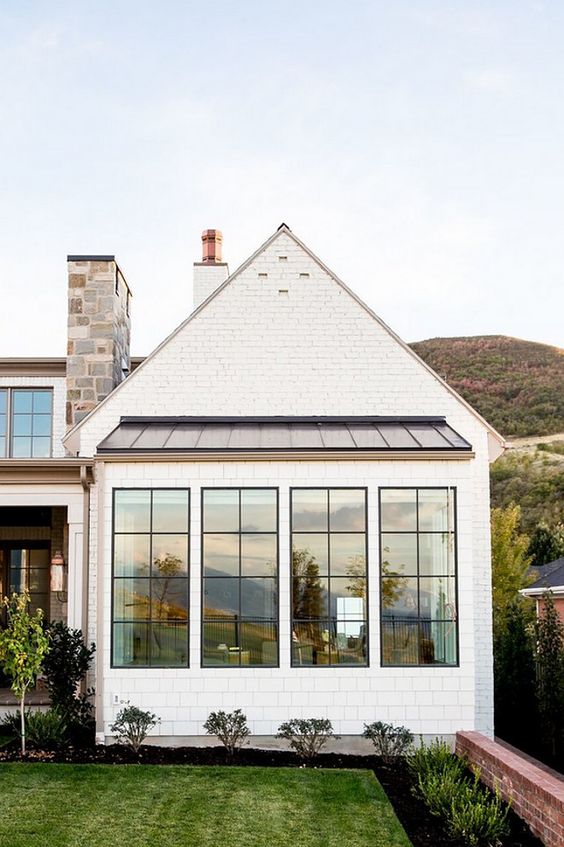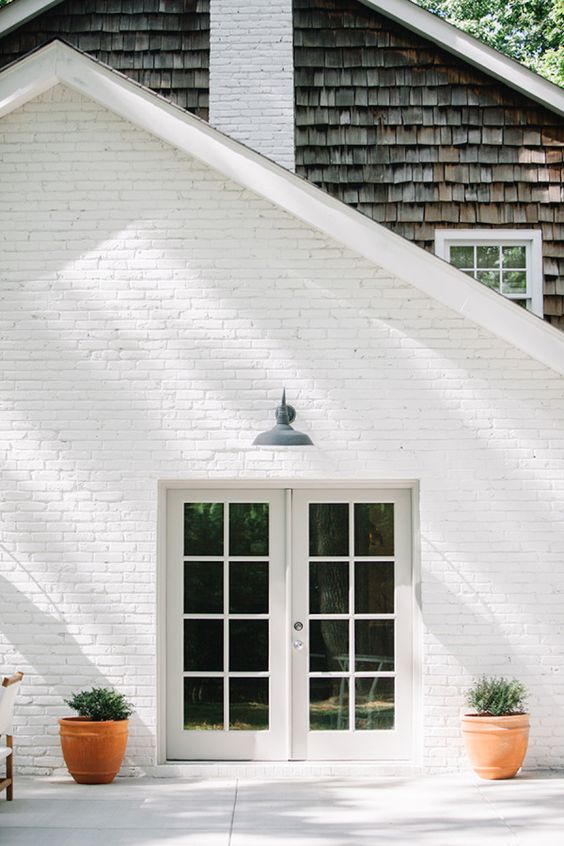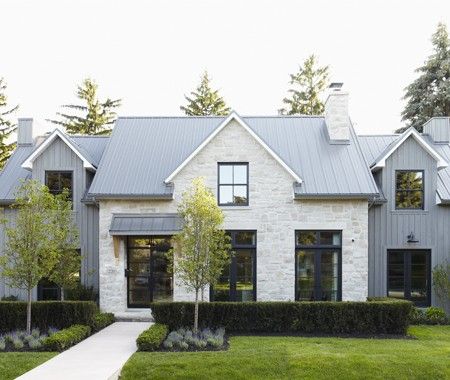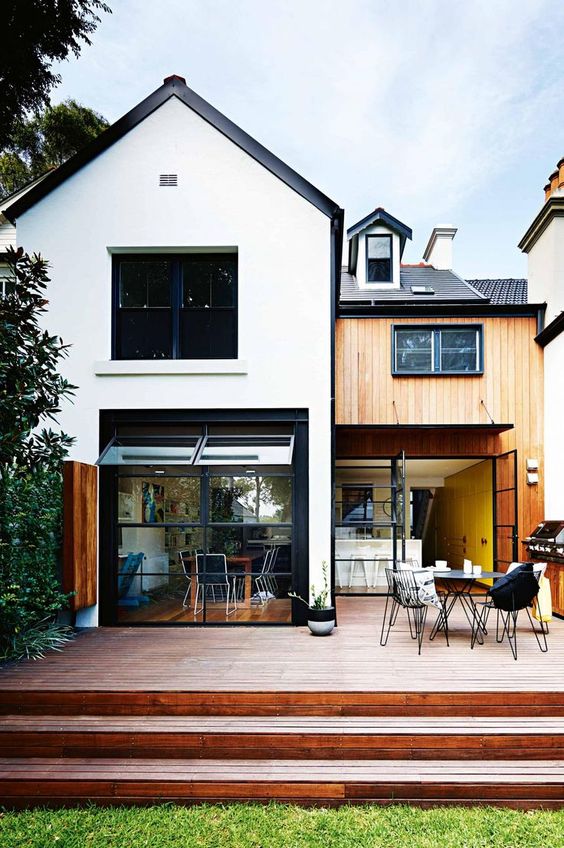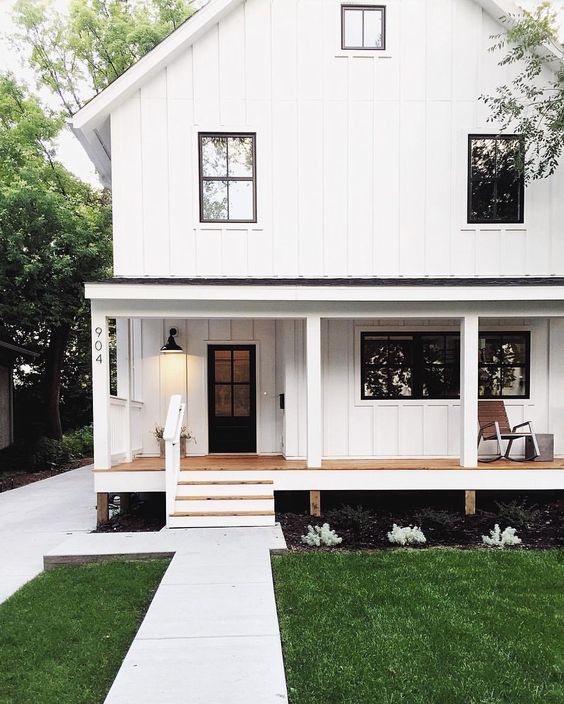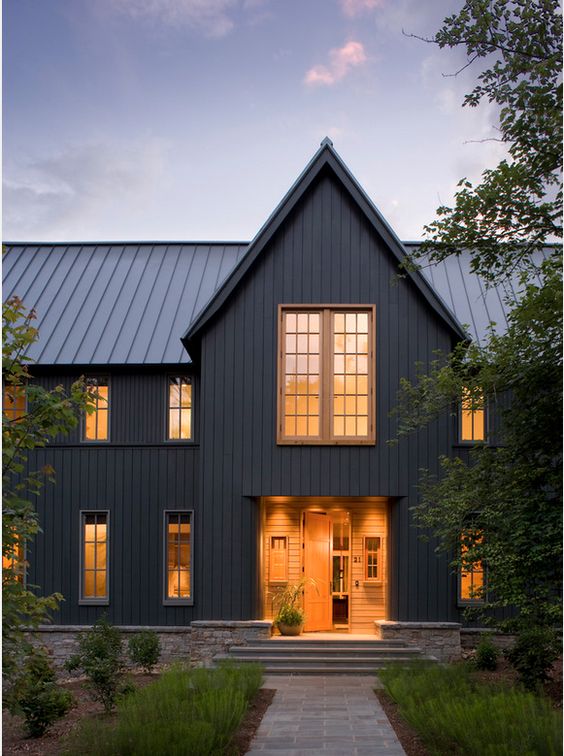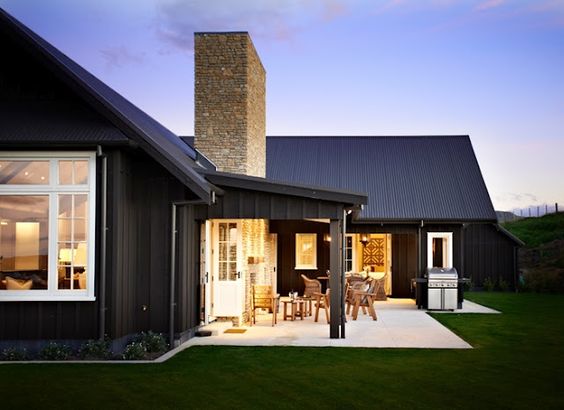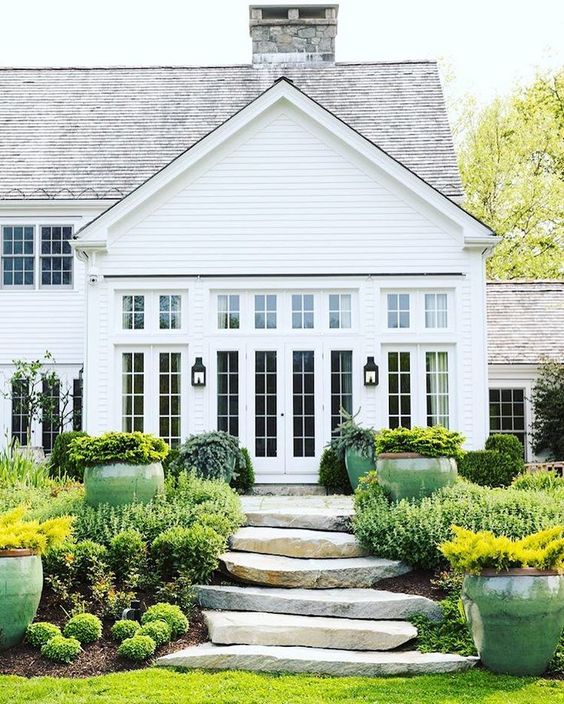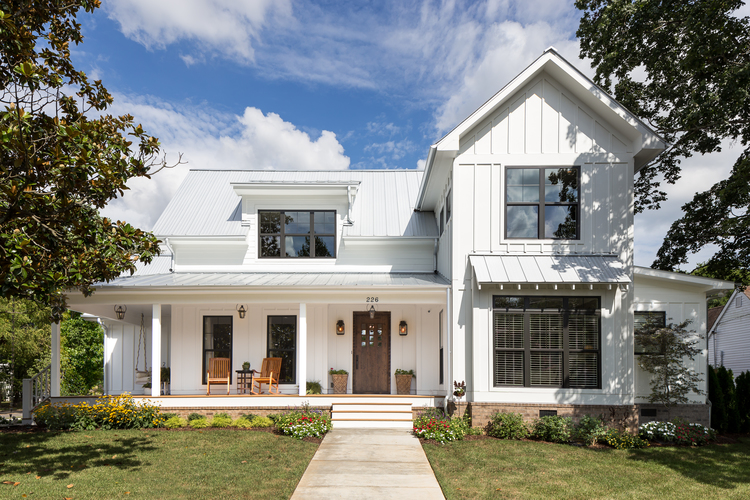 1 | 2 | 3 | 4 | 5 | 6 | 7 | 8 | 9 | 10 | 11 | 12
Which house exterior is your favourite!? Our exterior inspiration is one of these beauties- can you guess which one!?
Also, once we receive our floor plans and possibly 2D/3D renderings, I will share on here ;)
Thanks to reading,
Kass