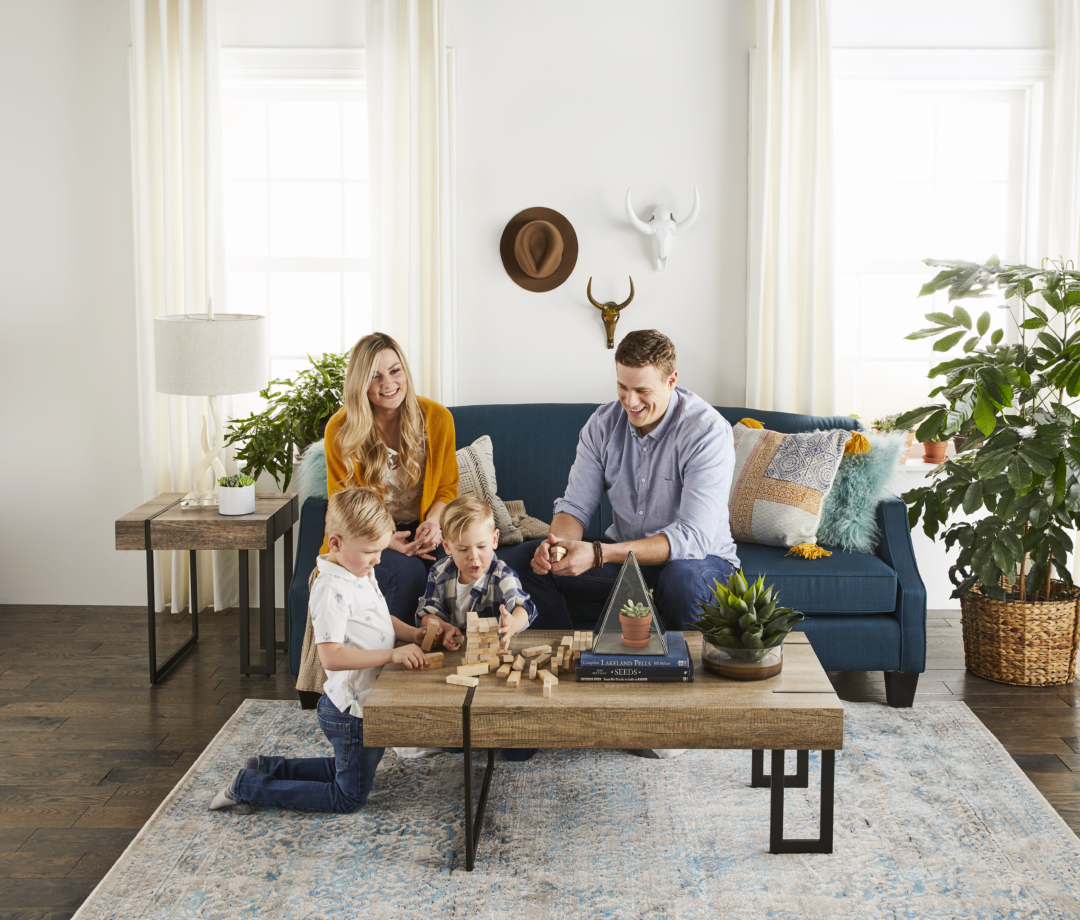 A few weeks ago, the whole family (Brent, Jack, Max and I) loaded up the car to the brim, botanical props and all, and headed down to Leon's Furniture headquarters in Toronto! The reason why:
Leon's is introducing something better than ever… CUSTOM COLOURS! Woo! Woo!
Leon's Furniture has introduced The Custom Colour Collection where a variety of sofas are now available in more than one colour cue the "custom", *wink wink. So now if your shopping for a sofa at Leon's, and you love the design of one but maybe not the colour, good news! There's more than one colour to choose from and it's up to you to select the perfect match for you + your home!
So back to the reason why the boys and I headed to Toronto…
I along with Amy, Melissa and Bethany (part of the Hello Yellow Blog Team) had the opportunity to design a living room stamped with our own creative flare. The design of each room was centred around one specific staple, the Klein Sofa, but in four "custom colours". The day was spent with the four of us staging our own set by shopping the Leon's floor for merchandise to complete our living room designs! Ohhhh and the boys had a blast playing in the kids jungle gym majority of the time- thank goodness for a good distraction!
Let's introduce the custom colours…
Aren't all of these looks amazing!!  The Azure was my custom colour to style. Colour quite honestly it is a little out of my comfort zone, but this was the perfect opportunity to get playful with colour + a bold sofa is something I've secretly always admired! Also, if you haven't noticed, I think that a little mustard may be the accent colour of choice this spring… what are your thoughts!?
NOW for the best part…
You could WIN a Klein Sofa in your favourite colour! Make sure to visit my IG for full details!
And if you are ever wondering how to style your sofa, it's actually pretty easy, just layer, layer and some more layering!
My living room design started off with the blue (Azure) Klein Sofa and from there I wanted to play up the blues by keeping most of the space neutral with Chalk White walls by Benjamin Moore (one of BM 2017 Colour Trends). I found the perfect pillows with a touch of blue and mustard colouring complimenting the overall look. Leon's had the perfect rug with a few more hints of blue and I went with a naturally muted lamp paired with lots of botanicals to bring in that refreshing spring vibe to our living room! If you know me, you know I have a thing for taxidermy wall hangings and bringing hats into the decorating scheme! I love a good wood coffee table and this Calvin Coffee Table is naturally rustic but with modern iron legs- the best of both worlds! I love furniture that is able to blend with some many different styles and designs and that's what I find a lot when I'm shopping at Leon's. There's always opportunity to mix and match furniture and accessories + there's always room to swap out the smaller ticketed items and start all over again with a great base, your sofa ;)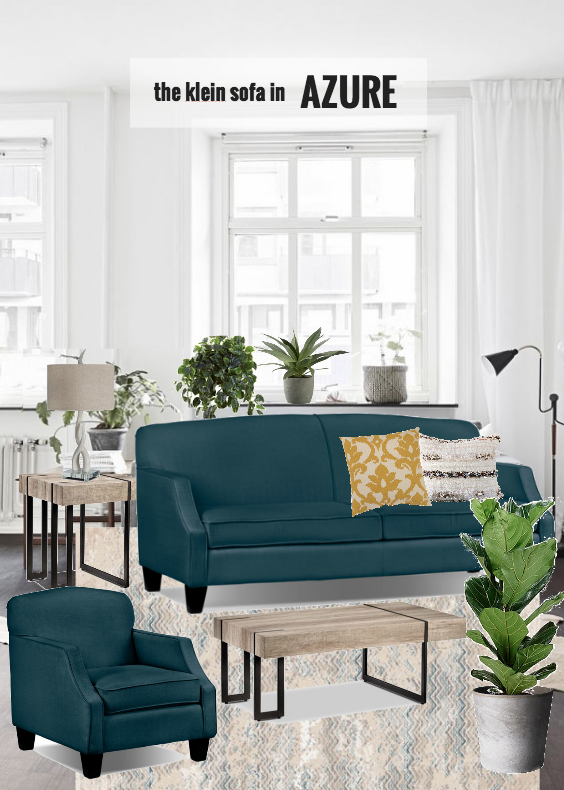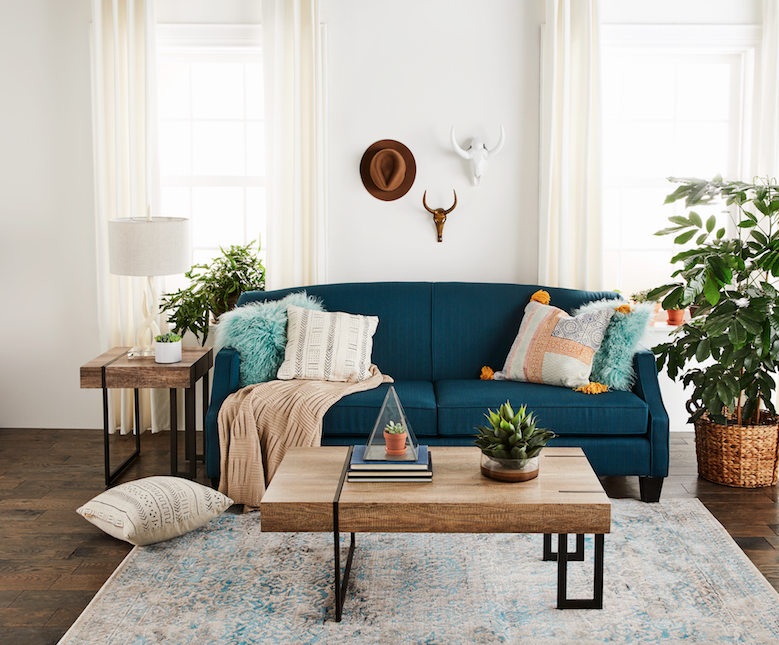 Now, what do you think of the Klein Sofa? Do you have a favourite colour!?
Thanks for stopping by and don't forget to enter the Leon's Colour Campaign Contest!!