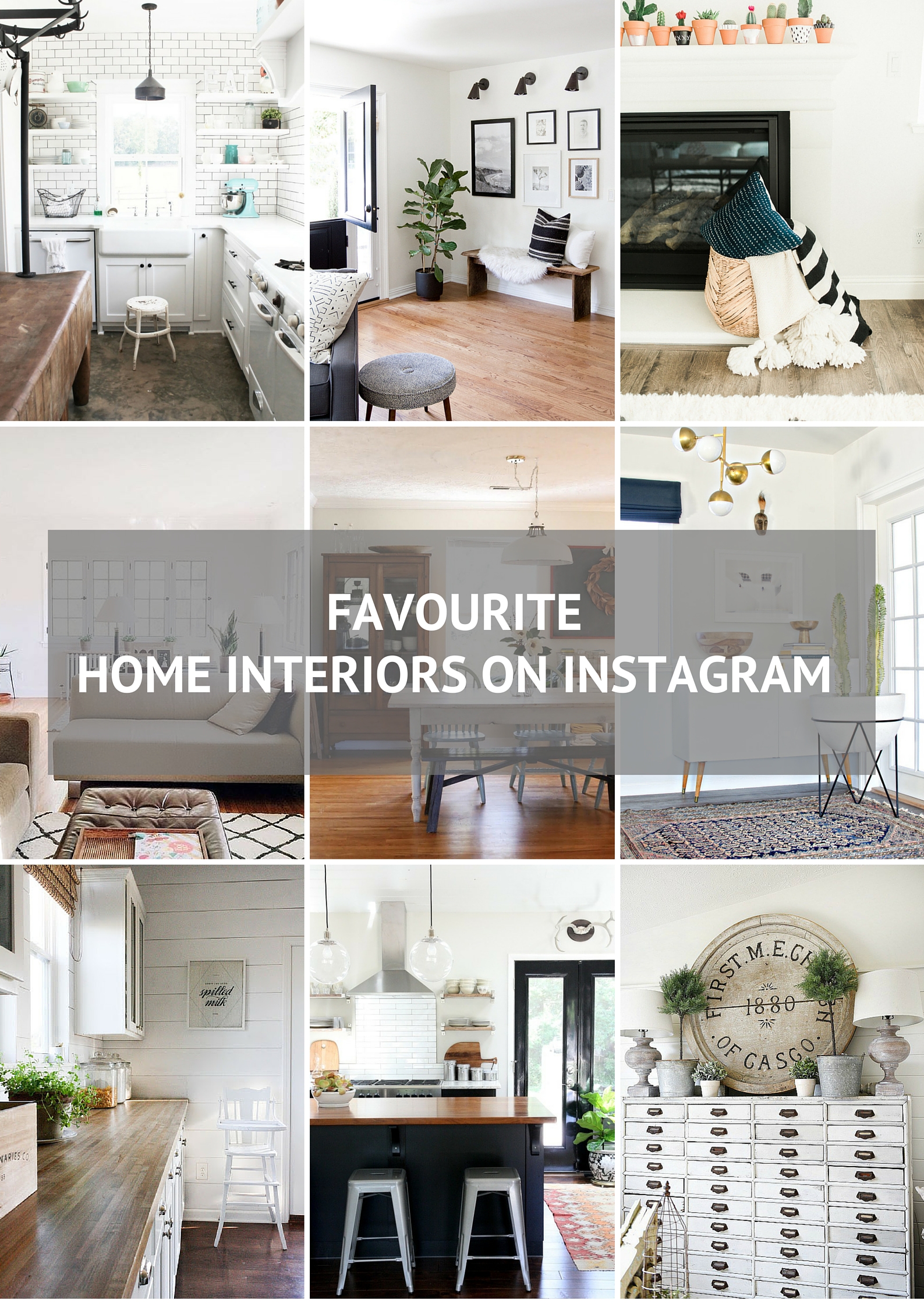 OK so I've gotta admit, my favourite social media platform by far is Instagram (if you haven't noticed)! I'm a pretty visual person, perhaps why math was my worst subject.. I could never "see" the answer. SO why do I love Instagram? 1. Because it's a place where I get to share my day-to-day life in a creative way. I love the challenge of taking fun and alluring photos that fit into my feed. 2. It's a place where I have built relationships with other moms who are inspiring, share the real struggles and joys of motherhood and 3. Inspiration overload! There are so many creative minds that share a variety of passions for interior design, DIY, crafts and so much more. As much as I love following fellow mamas, I love foll feeds full of interiors, SURPRISE lol. Kids + home interiors = MY FAV.
I've rounded up a few of my
Favourite Instagram Home Interiors

 & I'm sure you will love them just as much as I do!

These ladies are full of inspiration, they each have their own unique style, they know how to make a house a home which isn't always magazine perfect- just a cozy inviting home filled with love and memories being made.

My first thought when I stumbled across Dana's home, "what a killer IKEA kitchen"! I love how she uses black as a contrasting colour paired with white and reds accented throughout her home. The wood shelving and additional natural accents make her home feel so cozy yet modern. If you take a peak at her feed make sure to check out #mabreyjumps- cuteness! Dana's home is always filled with her darling family :)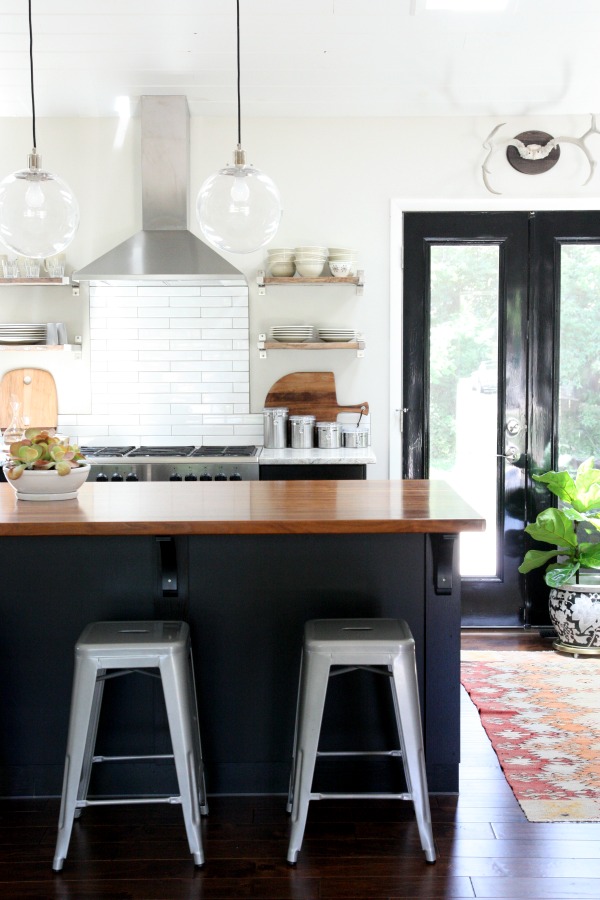 One of the biggest trends right now, the shiplap wall. Anissa, who is an interior stylist, is always making up her own rules. She has a beautiful home filled with subtle whites, shiplap walls and a kitchen with butcher block countertops (which I've always admired). Her home creates an very fresh and comforting atmosphere which she shares with her adoring family- you should see her girls rooms *heart eyes*! 
I'm obsessed with Sarah's style, sleek and modern with a tad of rustic charm. This girl is not afraid to do something out of the ordinary, mixing styles and truly making it her own. And her fashion attire is just as hip and modern! I first fell in love with her bedroom along with that gorgeous green headboard + gold accents throughout!!  View her "rustic modern" home tour here.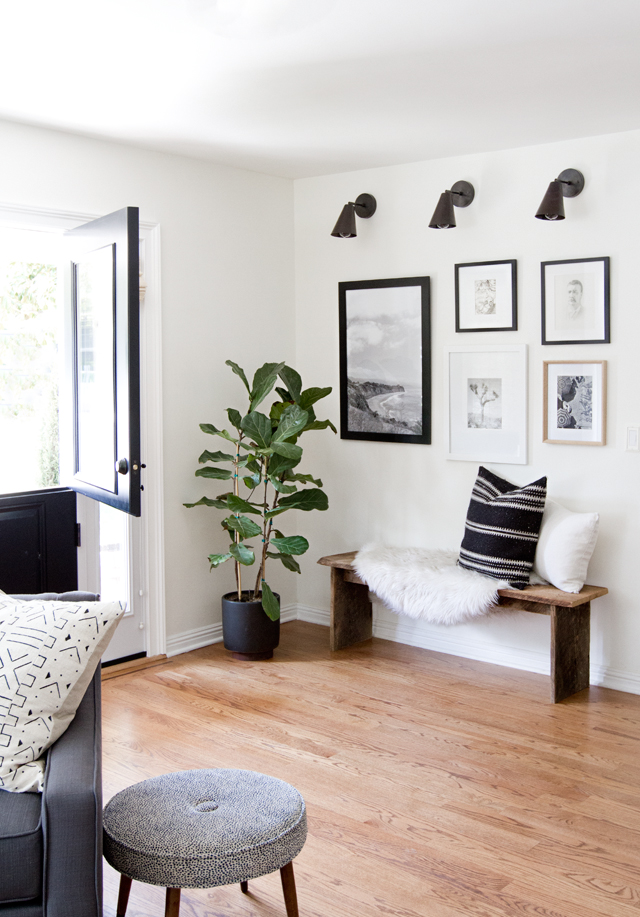 This farmhouse lovin' mama has one gorgeous home with classic black shutters. But what sets her farmhouse apart is how she accents with light blue while mixing in all her antique finds! Brittany's feed is always filled with her two sweet blondie boys, beautiful sunlit rooms, chickens in sweaters and the best part is that her chicken coup even matches her gorgeous home! This is what house dreams are made of.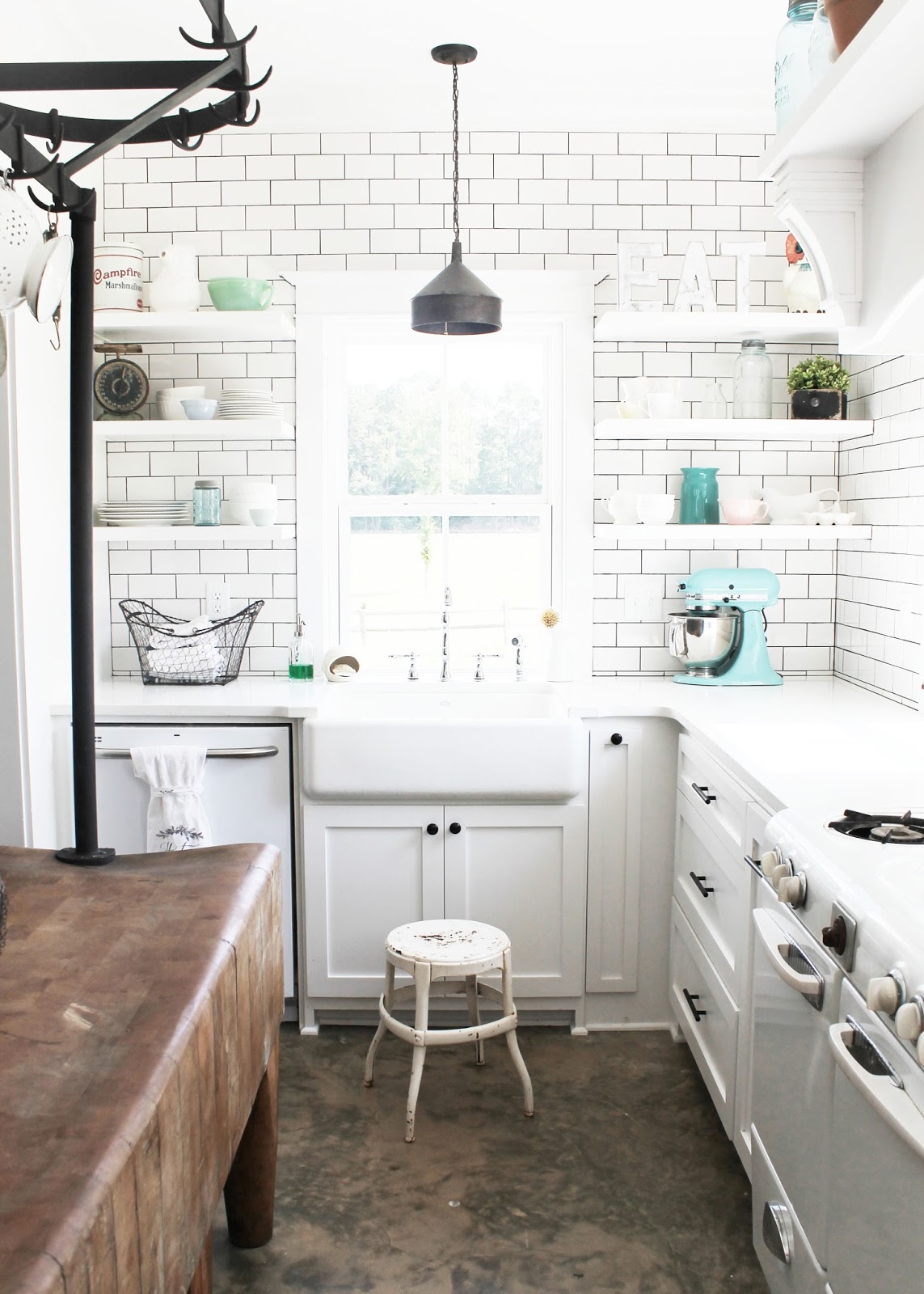 I remember stumbling along Lauren's Instagram profile during the holiday season, and ohhhh did she ever have the most dreamiest flocked Christmas tree! Lauren loves to mix modern with boho colours, patterns, textures and designs into her bright and airy home. She keeps her home looking fresh by sticking to a neutral base with lots of plants which infuse life into her space. Plus she's got the coolest style and sweetest boy, you will fall in love with her Californian lifestyle! See more of her home tour here.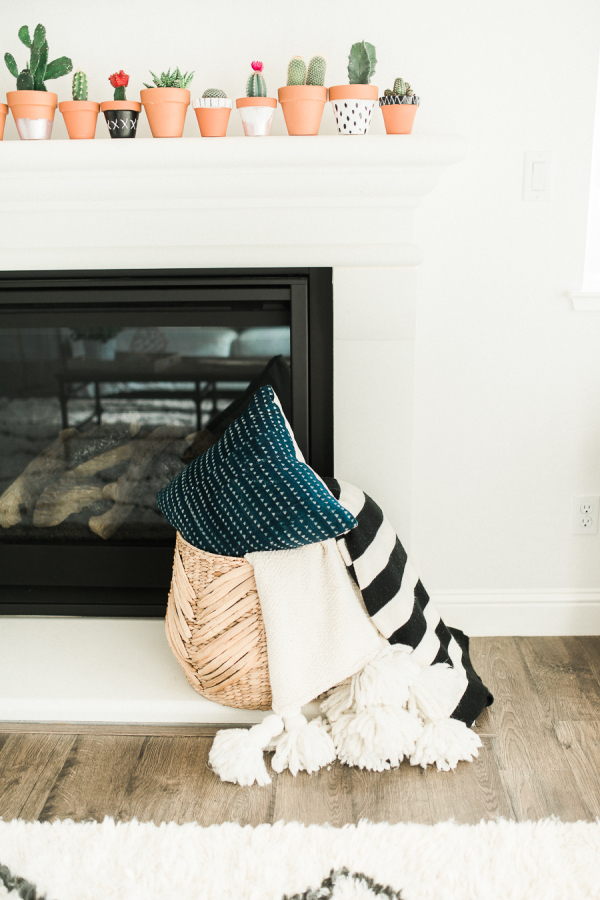 This sweet mama has the most gorgeous house with large windows that infuse light into her home like no other! Patti's house is filled with beautiful whites, soft colours, plants and tons of old house charm like the red brick flooring in her kitchen- aaaaamazing! And her adorable daughter is always stealing the show :)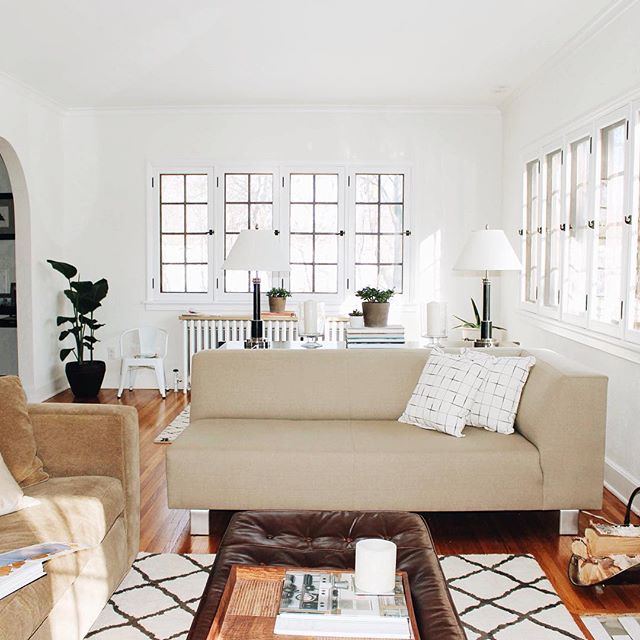 Alison has the cutest little house, its cozy and oh so welcoming! Her home is full antique weathered furniture that either has a story to share or that continue to experienced so many memories. She's a mama that enjoys a good cup of coffee while snapping pictures of her adorable girls. Alison has an inventive eye for detail, which you can see throughout her charming home!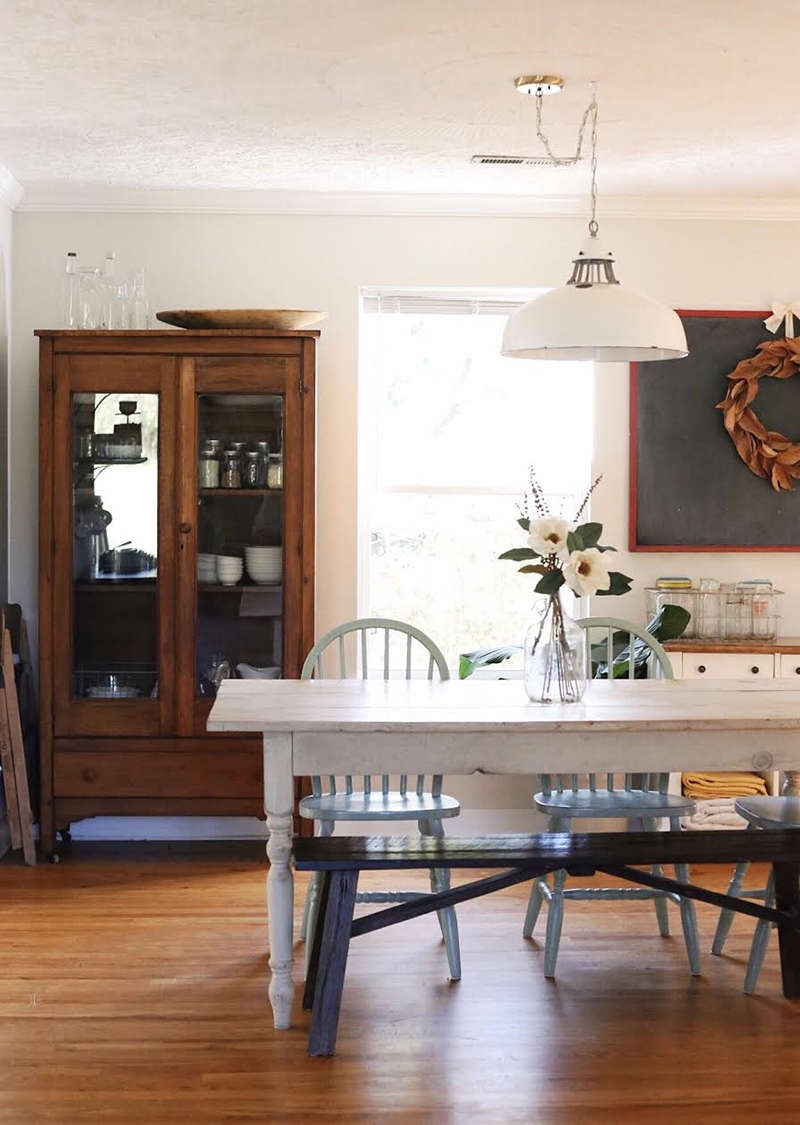 Brittany sure knows how to rock a good ol' vintage rug in every corner of her home! She's not afraid of mixing bold patterns with vibrant colours, just take a look at her killer blue tuxedo kitchen. If thats not enough, she's an accountant by day and avid DIYer by night who loves to thrift, especially for vintage rugs. If your in search of one or anything else, make sure to check out her shop!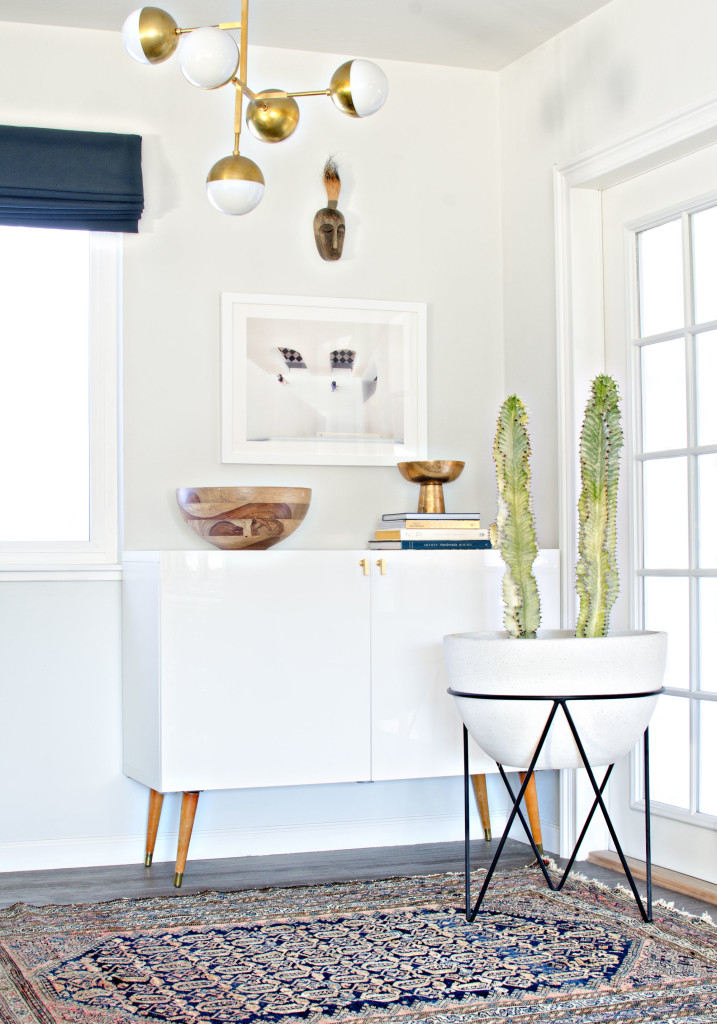 Liz Marie has an obsession with antiques and giving new life to all things old. The first time I stumbled across her profile, I remember obsessing over the neutral colour palette and how detailed each and every shelf, corner and tabletop endured. Her home is full of the most beautiful and authentic antique collectives and DIYs. She sure knows how to layer and style every antique find within her cozy cottage inspired farmhouse! If you're looking for new and innovation inspiration from season to season, just take a peek at Liz Marie Blog!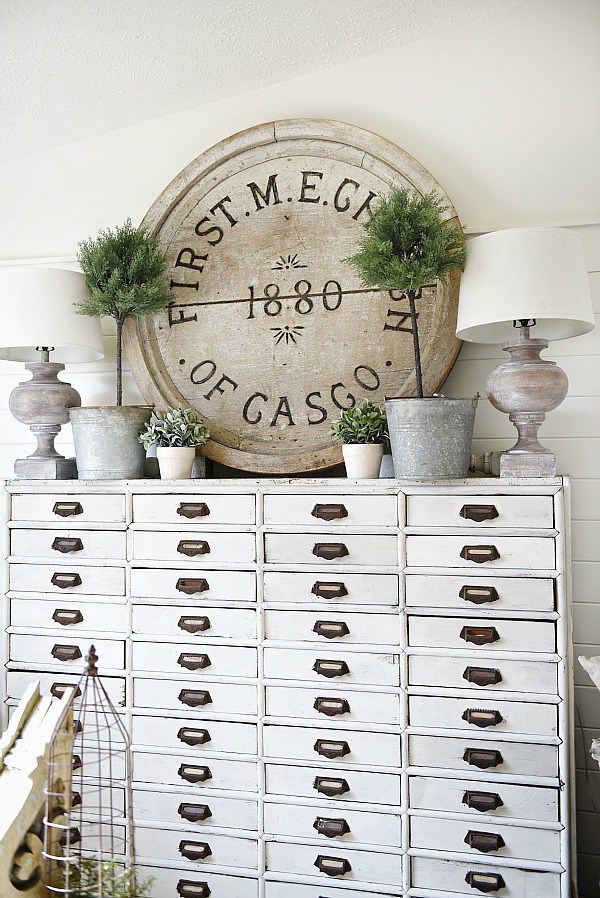 I bet your swooning over these lovely homes, aren't you!?  And I don't blame you…
Thanks for stopping by,