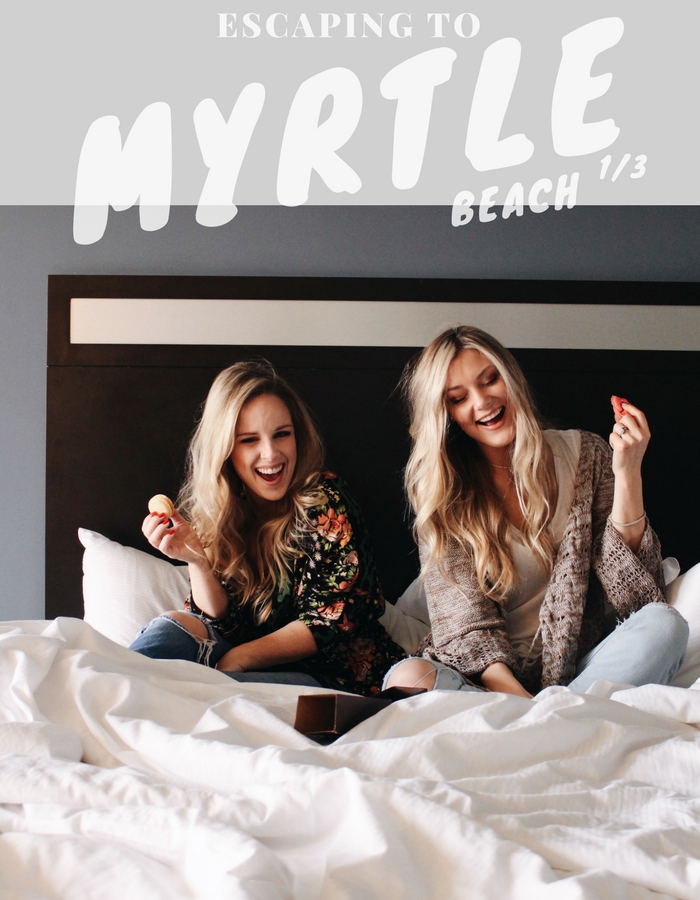 Over a month ago I got a text from my girlfriend, Autumn, which read "you wanna come to Myrtle with me!?". Instantly I was like YES YES YESSSS, I'll do anything to escape this cold Canadian weather! Then, I took a step back, being a mom and all, I had to make sure the boys were looked after while I ventured out of the country. Thankfully I have wonderful parents and an awesome hubby who took care of the boys while I was away for 4(ish) days.
On Wednesday early afternoon, Autumn and I took an Uber to a little island known as the Billy Bishop Toronto City Airport. This ended up being my first time flying out of Billy Bishop with Porter Escapes, and let me tell you, I had such an amazing "laid back" experience! First off, I'm not the greatest in airports; I get stressed, I have major anxiety, my stomach flips and flops from the minute I leave the house until I'm sitting on the airplane. I guess I always get nervous that I might get too rushed and miss my flight, which really is not the end of the world. This time around, I knew I was flying out of a smaller airport (Billy Bishop) so my nervous didn't get the best of me. When we arrived at the airport, the atmosphere was mellow and there weren't 1000's of people in every direction, MAJOR thumbs up! The check-in, security and line-ups were so short and smooth- I felt great! Once we had cleared security, we waited in the lounge. This lounge is unbelievable, I felt like royalty with the complimentary latte/espresso/cappuccino coffee makin' machine. And on top of that they have a cooler full of pops, juices and water (my kids would go nuts), ohhhh and let's not forget about the cookies and snacks- this is definitely the way to win a coffee lovin' gal over :) The wonderful service does not stop there… Onboard the plane, super cool retro-looking flight attendants bring free wine, beer and snacks- now this is definitely the way to kick off a vacation if you ask me!
So, what is Porter Escapes?
Porter Escapes offers a simple and streamlined approach to packaged vacations, a curated menu of flights, hotels and unique leisure options to plan the perfect holiday. Porter Escapes is paired exclusively with Porter Airlines flights, so travellers will enjoy a seamless end-to-end experience, at any budget!
… and that is how we managed to Escape to Myrtle Beach!!

Once we arrived in Myrtle, our Southern friend Keith (who planned our outstanding Myrtle Beach itinerary- thank you!) took Aut and I out for lunch at a restaurant called Tupelo Honey Cafe located at The Market Common, home of exceptional shopping and dining ;) I definitely recommend trying the Fried Green Tomatoes, they were delicious! I also had the Wicked Chicken Cobb Salad with bleu cheese, "Wicked" which translates to hot n' spicy dressing- soooo good! Unfortunately we didn't have enough time (or money) to explore The Market Common, haha, but I would definitely recommend checking this adorable village-like area out if you love shopping and food.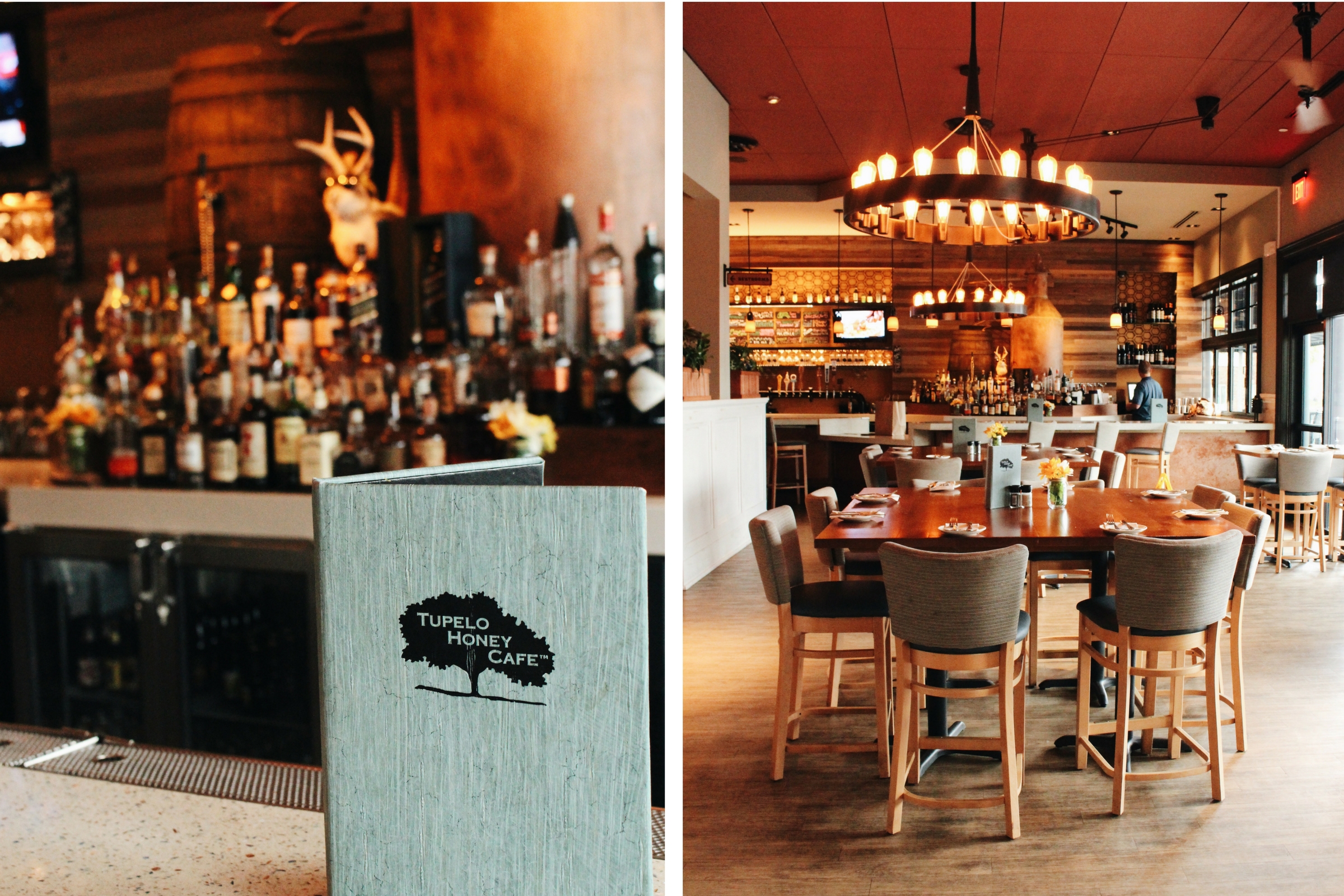 After lunch we headed to our hotel, the DoubleTree Resort by Hilton (located along the coast of Myrtle Beach) for check in. At the main lobby, we were greeted with warm DoubleTree cookies, yes MORE cookies! They said if we wanted more during our stay, to pop by- oh yeah!  It felt so good to finally get checked into our room, throw our luggage on the floor, kick our feet up and even enjoy the OCEAN FRONT VIEW from our balcony- sooooo beautiful, I wanted to run out to the beach ASAP. Though our schedule was packed, I had to hold off and on the beach while Autumn and I headed off to visit another cool spot.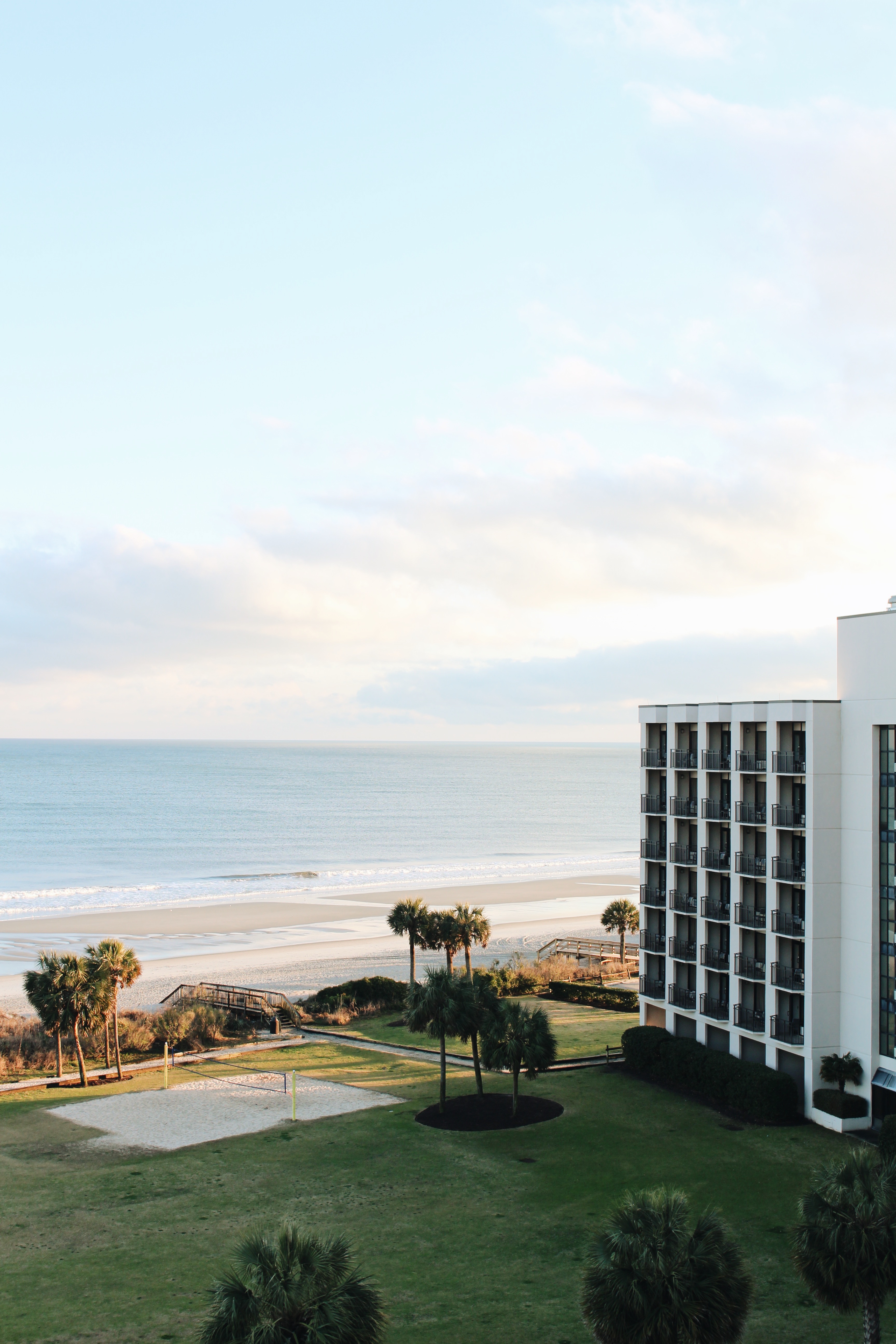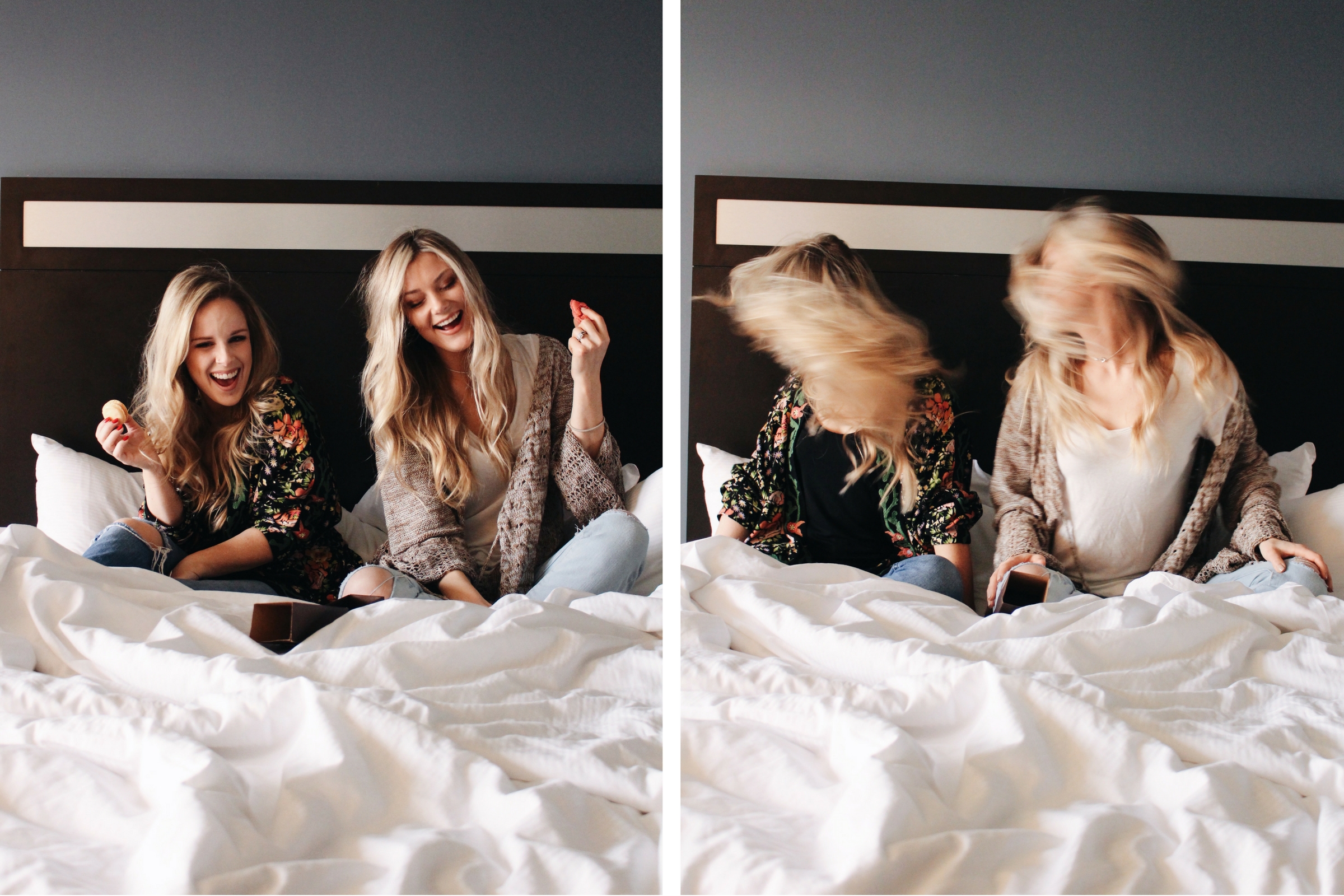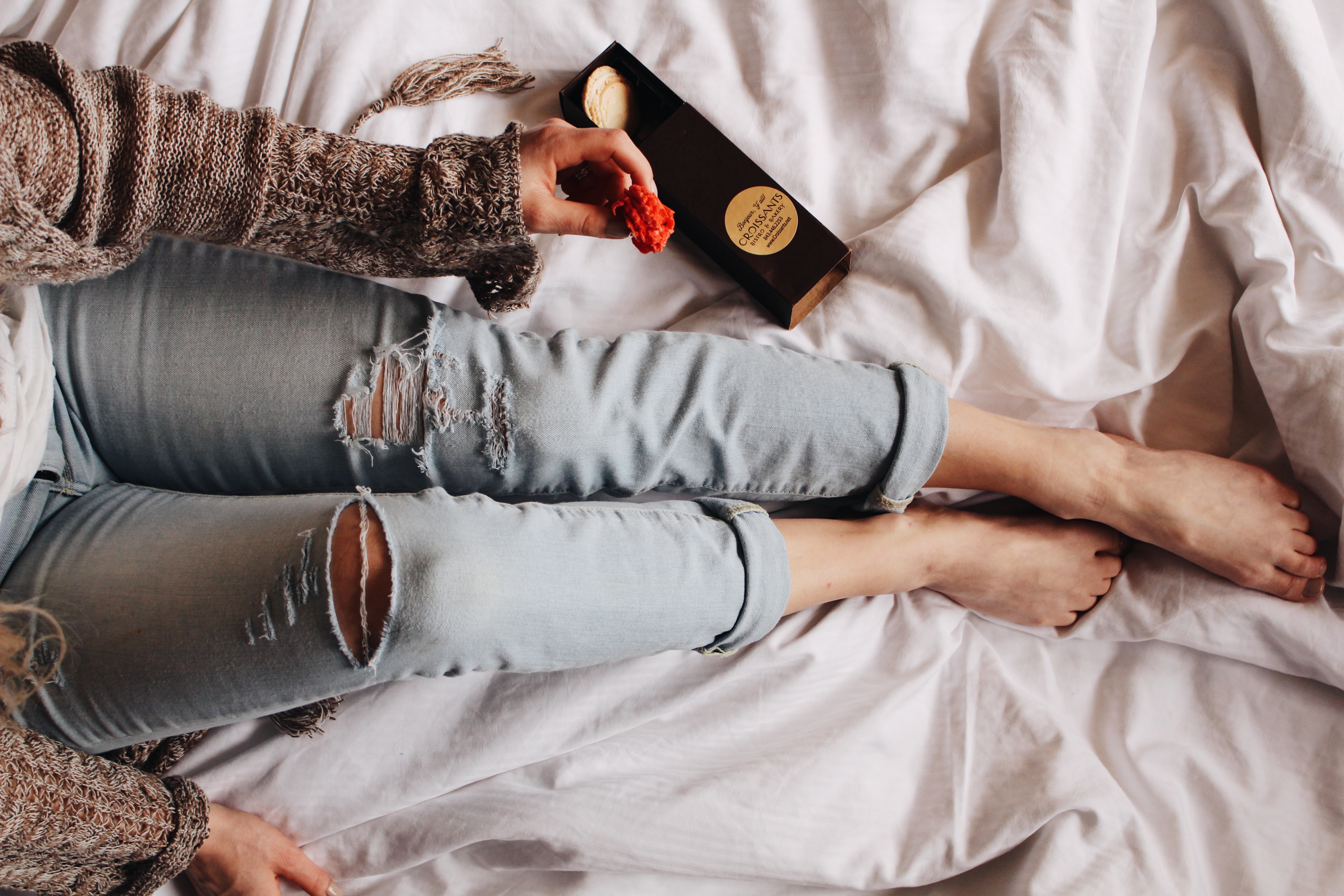 While we had a few ideas as to what the chemist was all about, click here, the whole atmosphere blew our minds! We were welcomed with such Southern charm by our server behind the bar, Phil and Becky the media manager. They made us feel right at home while we awe'd at the cool industrial design of our surroundings and sipped on numerous cocktails! The Mad Scientist, Professor's Punch (Aut's fav) and Bourbon Flask were a few of many we enjoyed. Phil always gave us our drinks in the famous "liquid nitrogen" form (shown below) which we couldn't get enough of– Thank you Phil for your chemist cocktail expertise!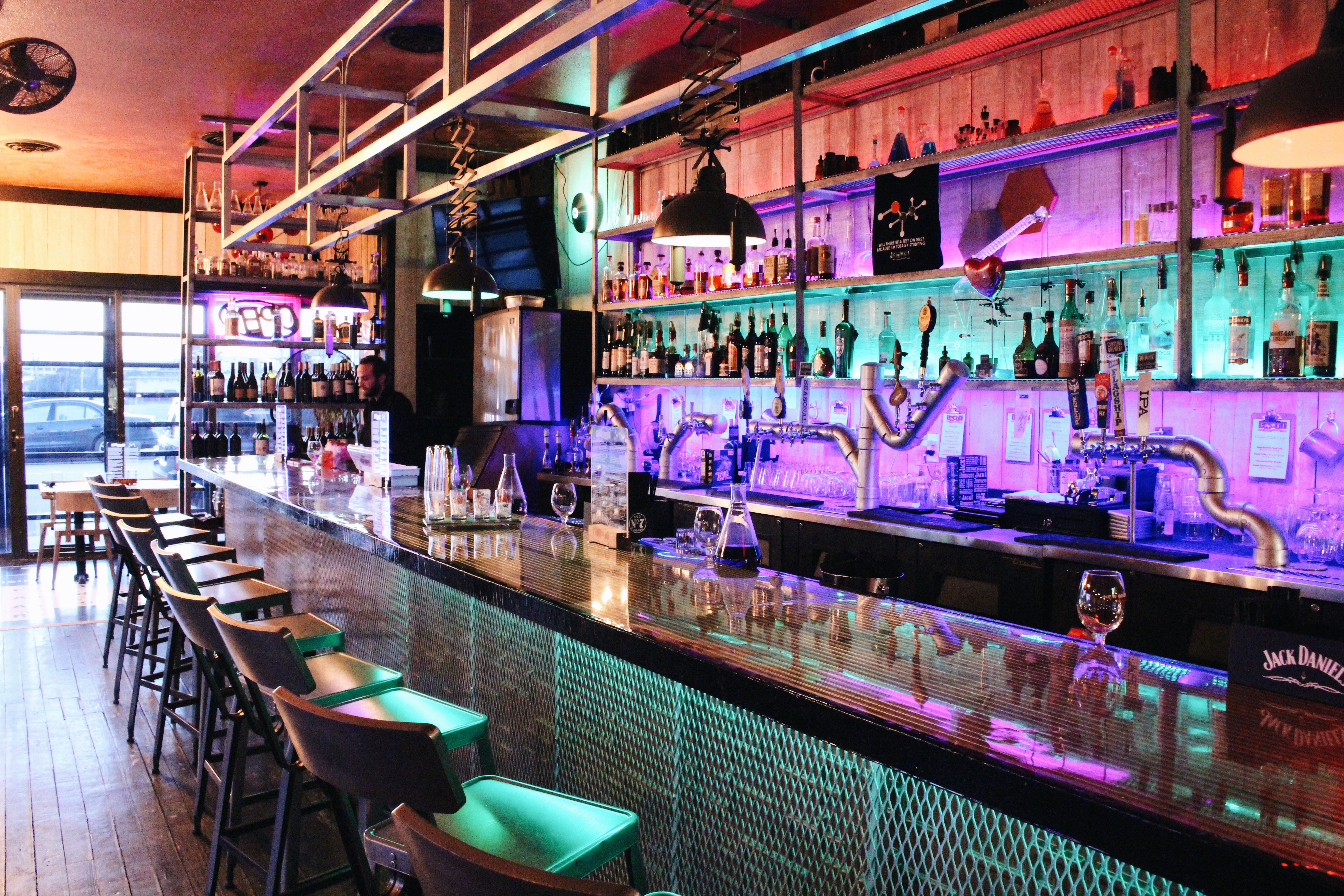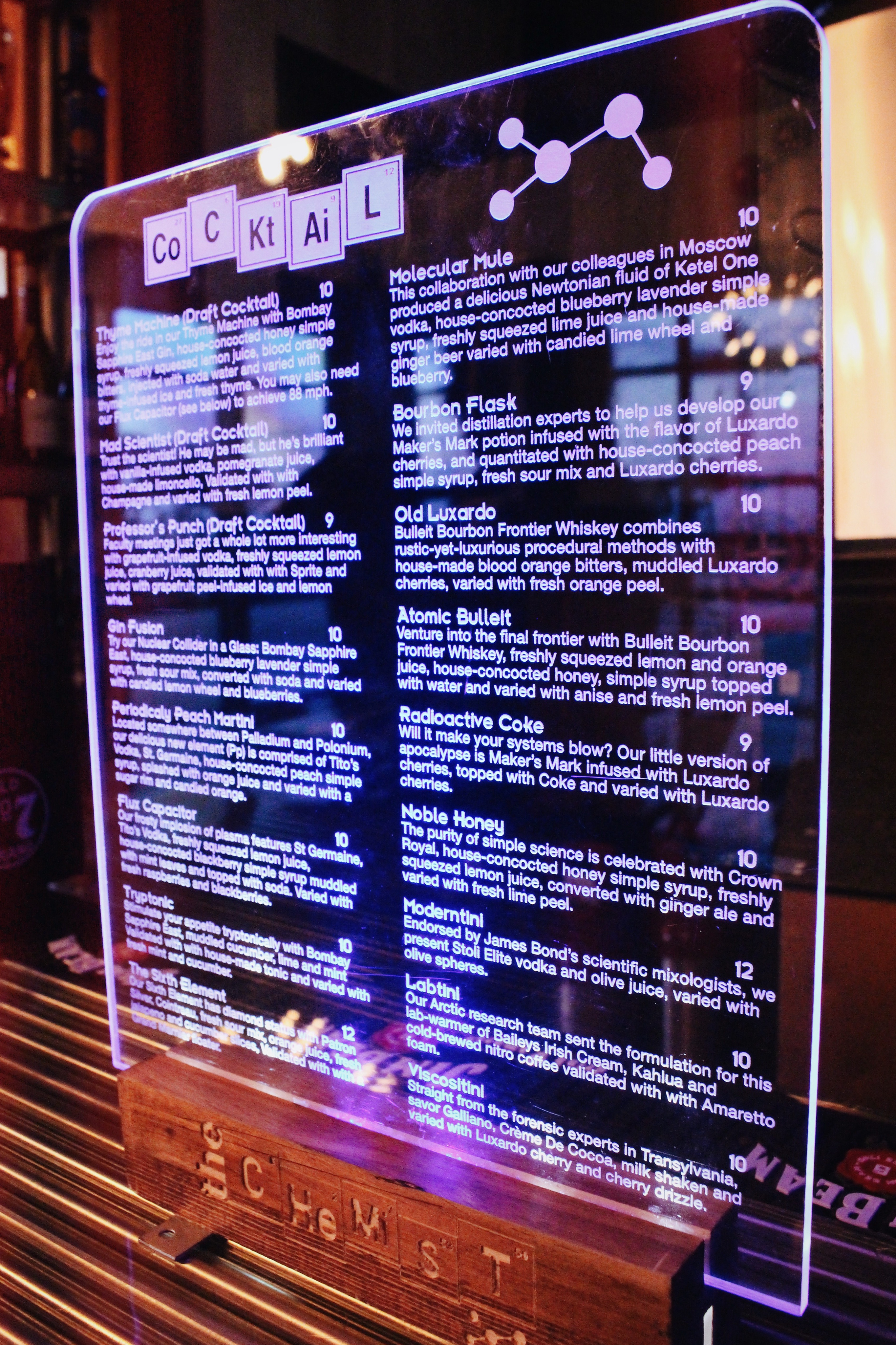 If you are visiting Myrtle Beach and you enjoy a little happy hour, The Chemist is a must!!!
Happy hour was wonderful, but two girls and a whole lotta cocktails were in need of some sushi and burgs! Let's be honest for a sec, I definitely didn't just come to Myrtle for the beach + sunshine, I also came for the seafood n' SUSHI!! ART Burger is just a hop, skip and a jump from The Chemist, they are also owned and operated by the same family, pretty cool. Art Burger specializes in sushi, burgers, a liquid nitrogen bar and some pretty cool art surrounding the restaurant! Our waitress Sonia was amazing and we made it a habit to ask what Art's speciality was on the menu. Also, let's not forget to mention that Autumn is such a picky eater- sorry Aut, but we have to make note of this… her taste buds have been evolving out of her little foodie bubble during this trip! We ended up ordering the Art burger (obviously) + sweet potato fries, the Tiger Roll and another specialty roll "Omakase", which means the Sushi Chef concocts their own creative "surprise" roll for you *eeek… but don't worry, it tasted AMAZING- just make sure to tell Sonia everything you reeeeallly like in your roll! After a satisfying and delicious fill of Art Burger, we called it a night.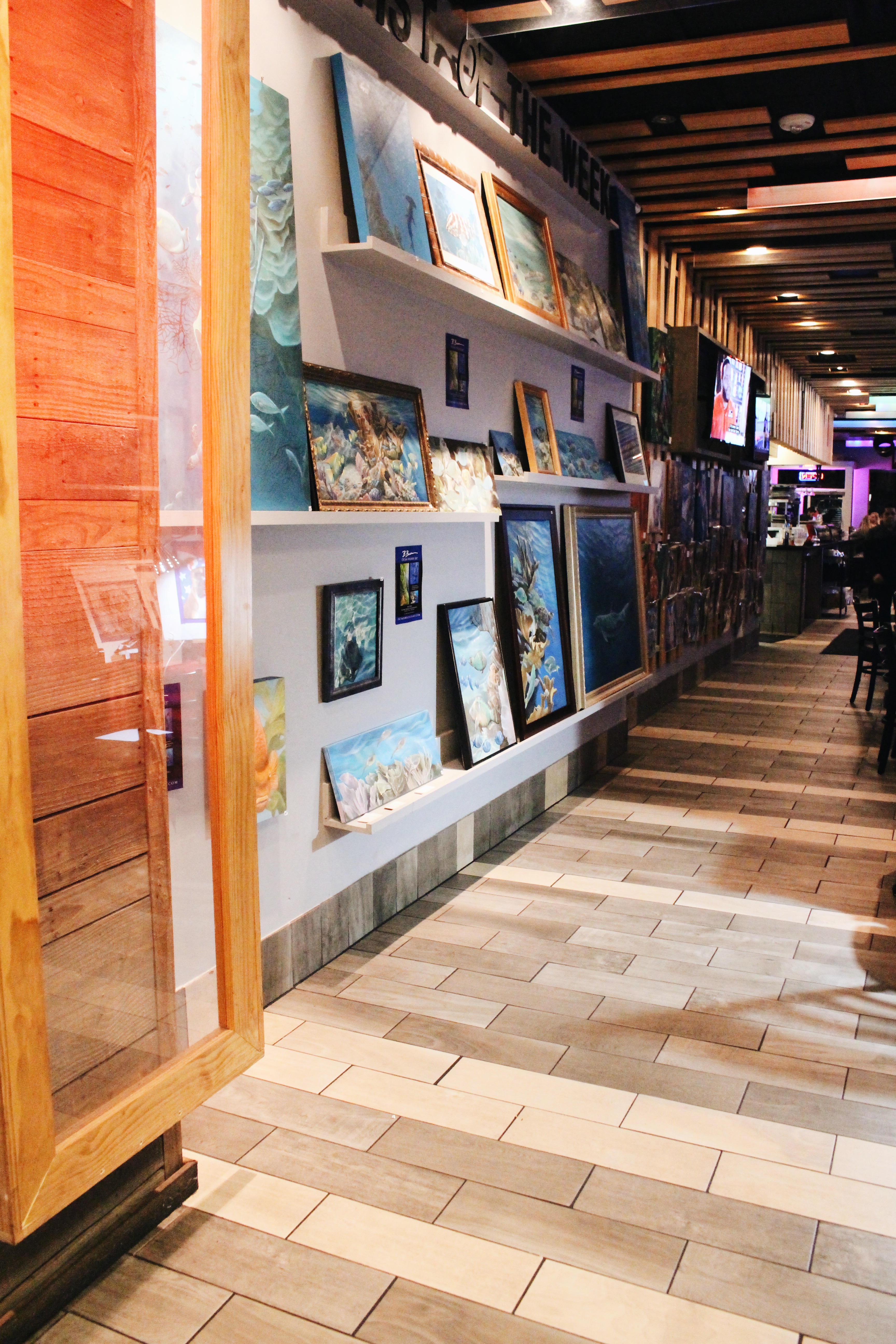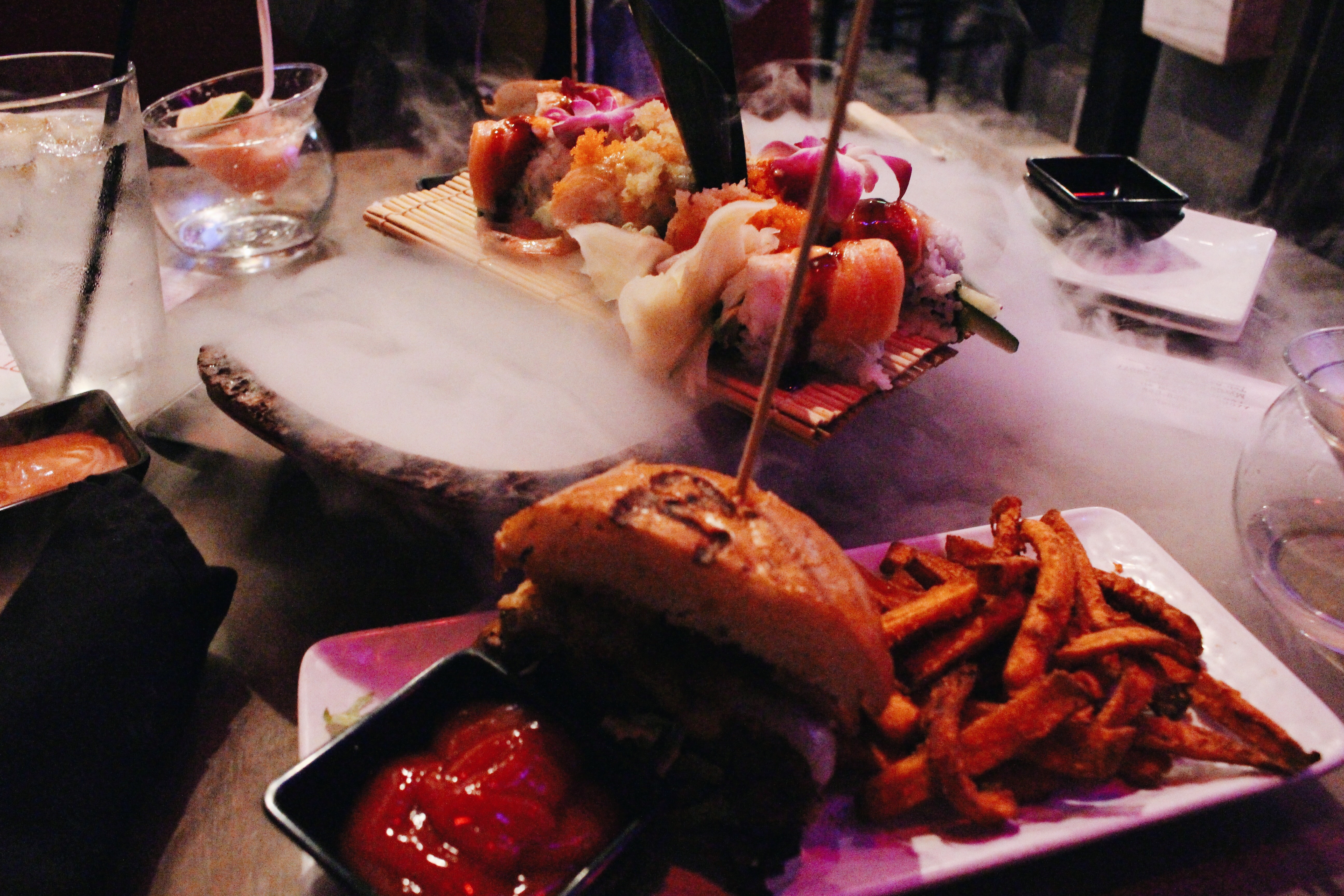 The next morning was our first full day in Myrtle Beach. We had breakfast reservations at a local favourite called Croissants Bistro & Bakery, where Heidi, her daughter and our server, Mike spoiled us with such delicious food and gifts- thank you so much guys :)  The bistro was full of amazing desserts, cakes and the smell was phenomenal! To start the day off, Autumn and I request XL lattes with an extra shot of espresso; that is one way to get the ball rolling in the AM, haha. For breakfast I ordered the Croissants' Benedict which literally melted in my mouth and to top it off, Mike brought out one of their house favourites, Banana's Foster French Toast… and I will never look at french toast the same way again because nothing will ever top Croissants'. But of course Mike didn't stop there, he also brought out Coconut Custard Cake, a huge Strawberry Tarte and a Caramel Fudge Brownie- ALL SO AMAZING, and I literally walked out of there 10 lbs heavier! I would definitely recommend stopping here for breakfast and make sure you save room for dessert :)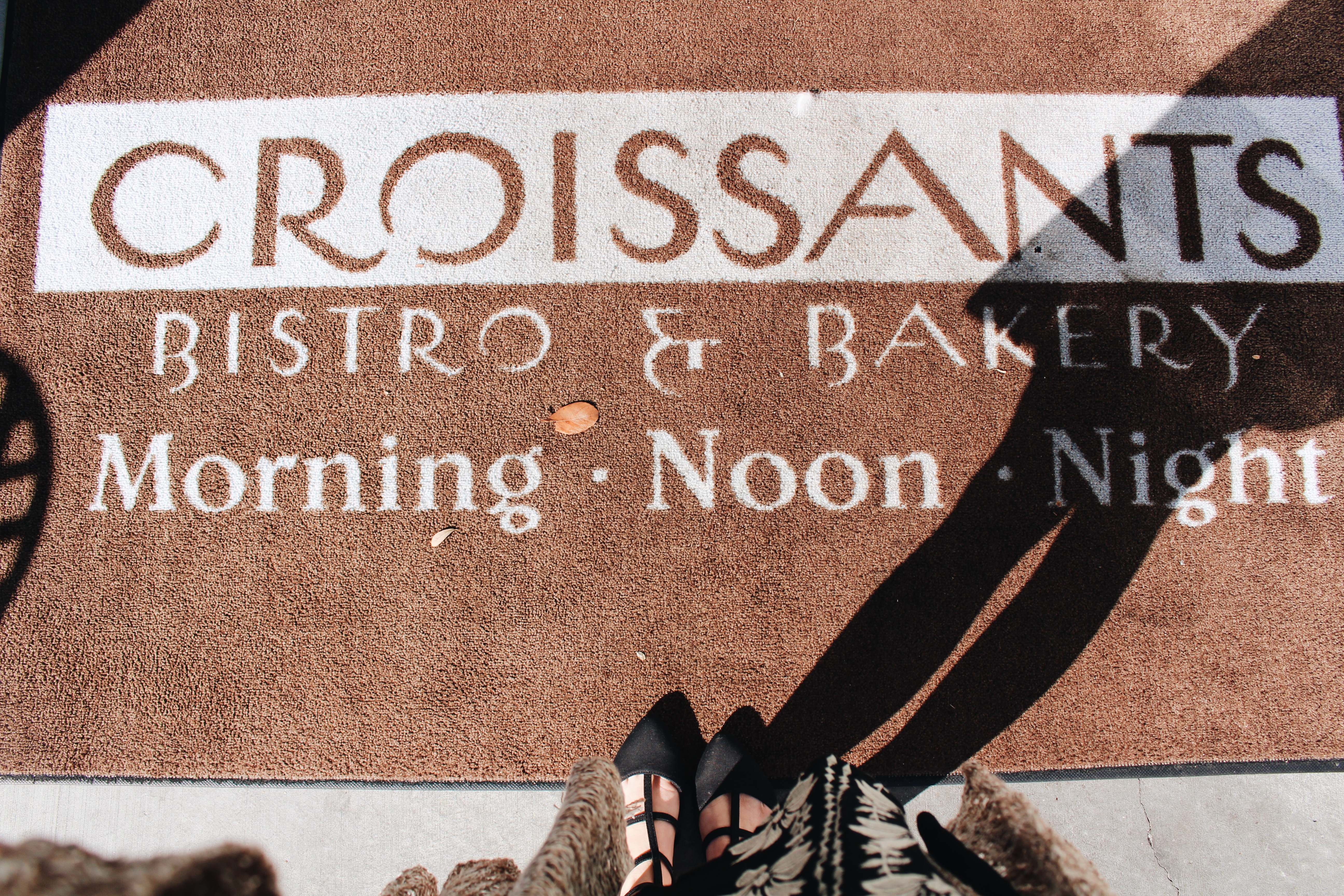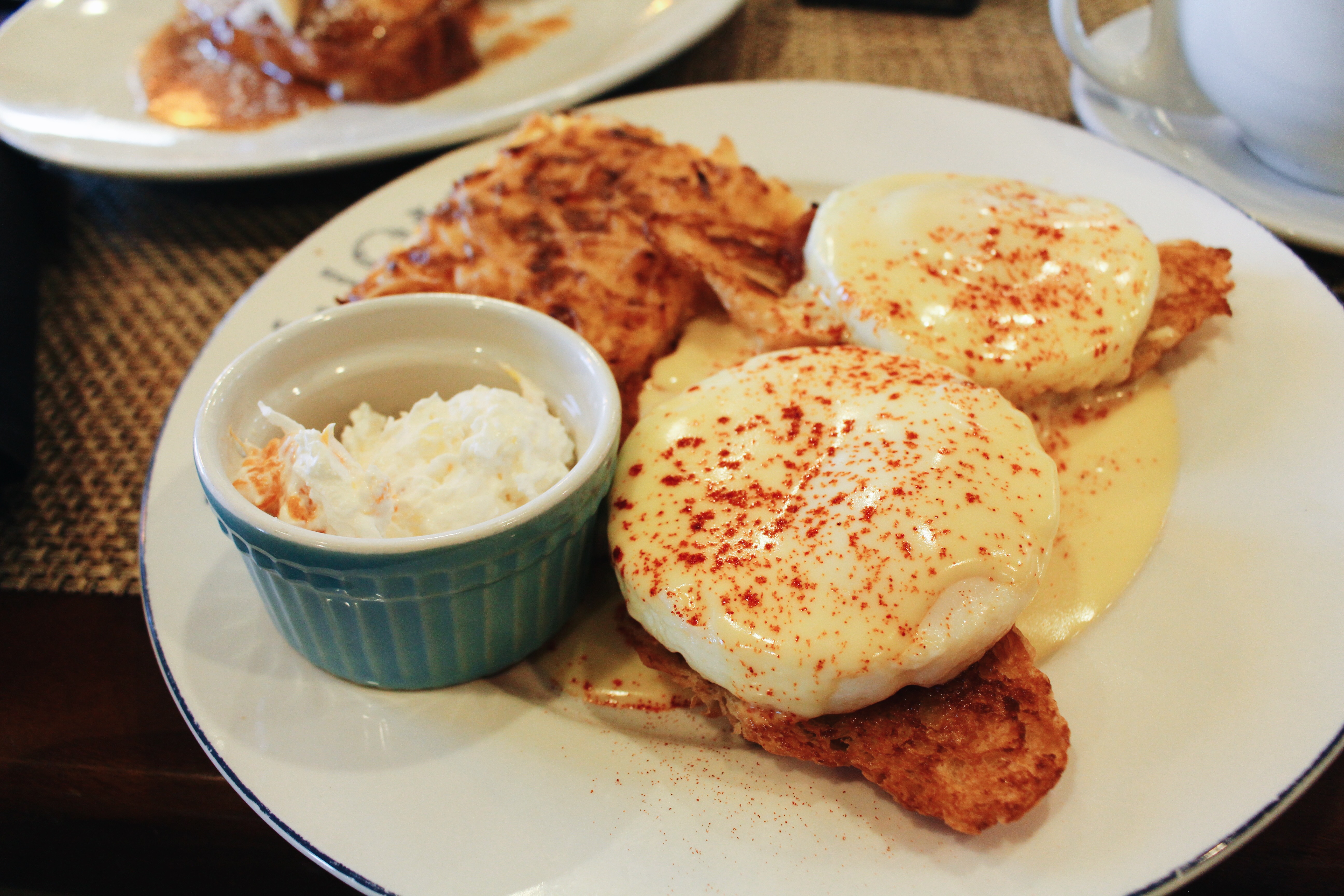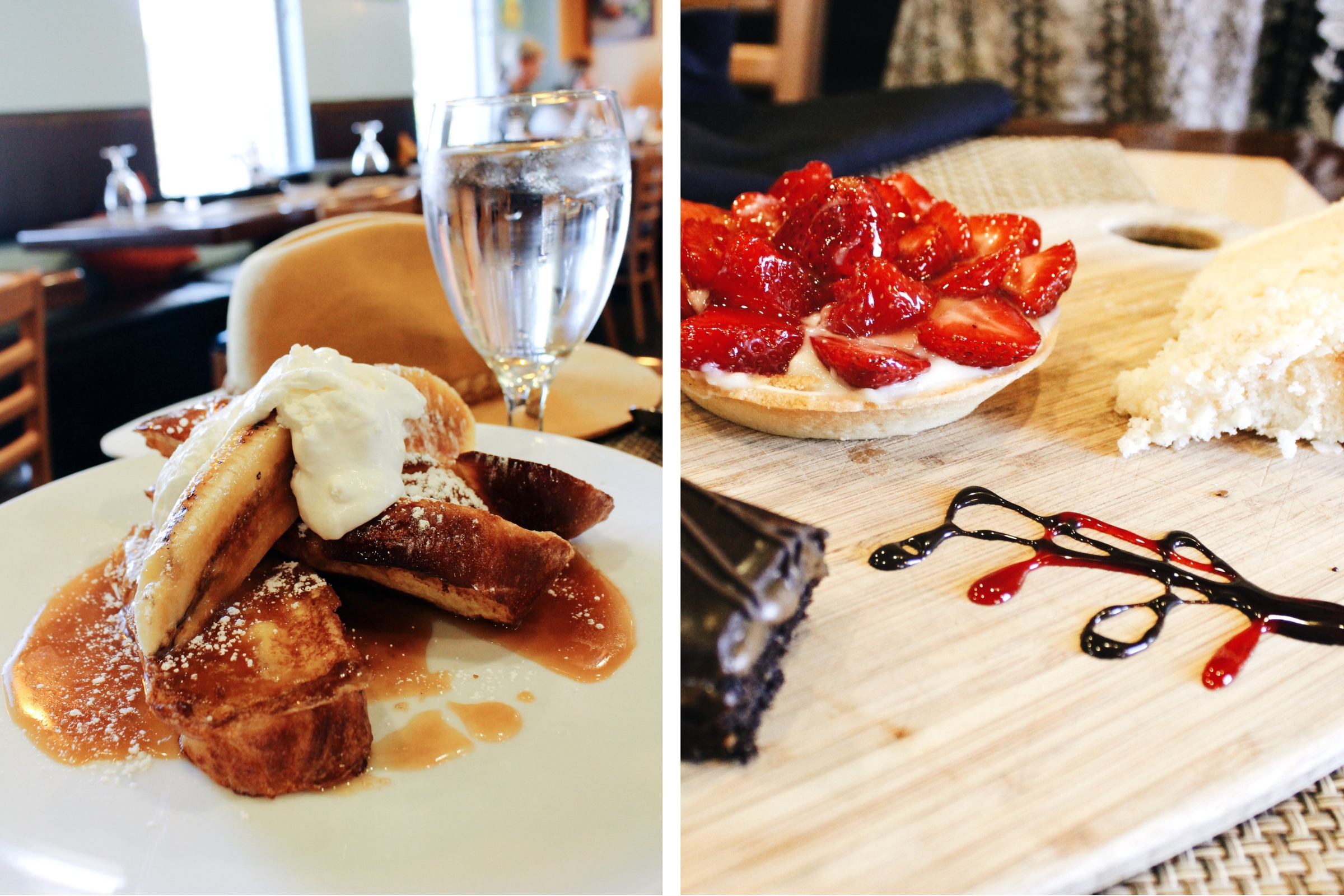 After breakfast, we Ubered on over to Georgetown which is approx. a 40ish minute drive from Myrtle Beach. *Heads up: if you are planning to do a lot of traveling from one area to the next, we would recommend renting a car for $50 a day instead of Ubering or cabbing (we may have learned the hard way). When we arrived at Hopsewee, this Historic Southern Plantation was absolutely stunning! I loved the enormously large trees which outlined a path while moss and vines draped each branch as they invited us in.  There were also frose bushes that bloomed in December and we were just in time to catch the last of their beauty! Part of this excursion at Hopsewee was to have lunch in the tea room, but because we arrived a little later than planned, we toured this 1740 Colonial Home. This house used to be owned by a rich Southern rice plantation family who brought Gullah Africans over to help produce and perfect rice. We learned a lot about the rice plantation history in Southern Carolina. Though pictures we not permitted during this house tour, the interior detail of this home was incredible. There is actually a couple that live in this home today!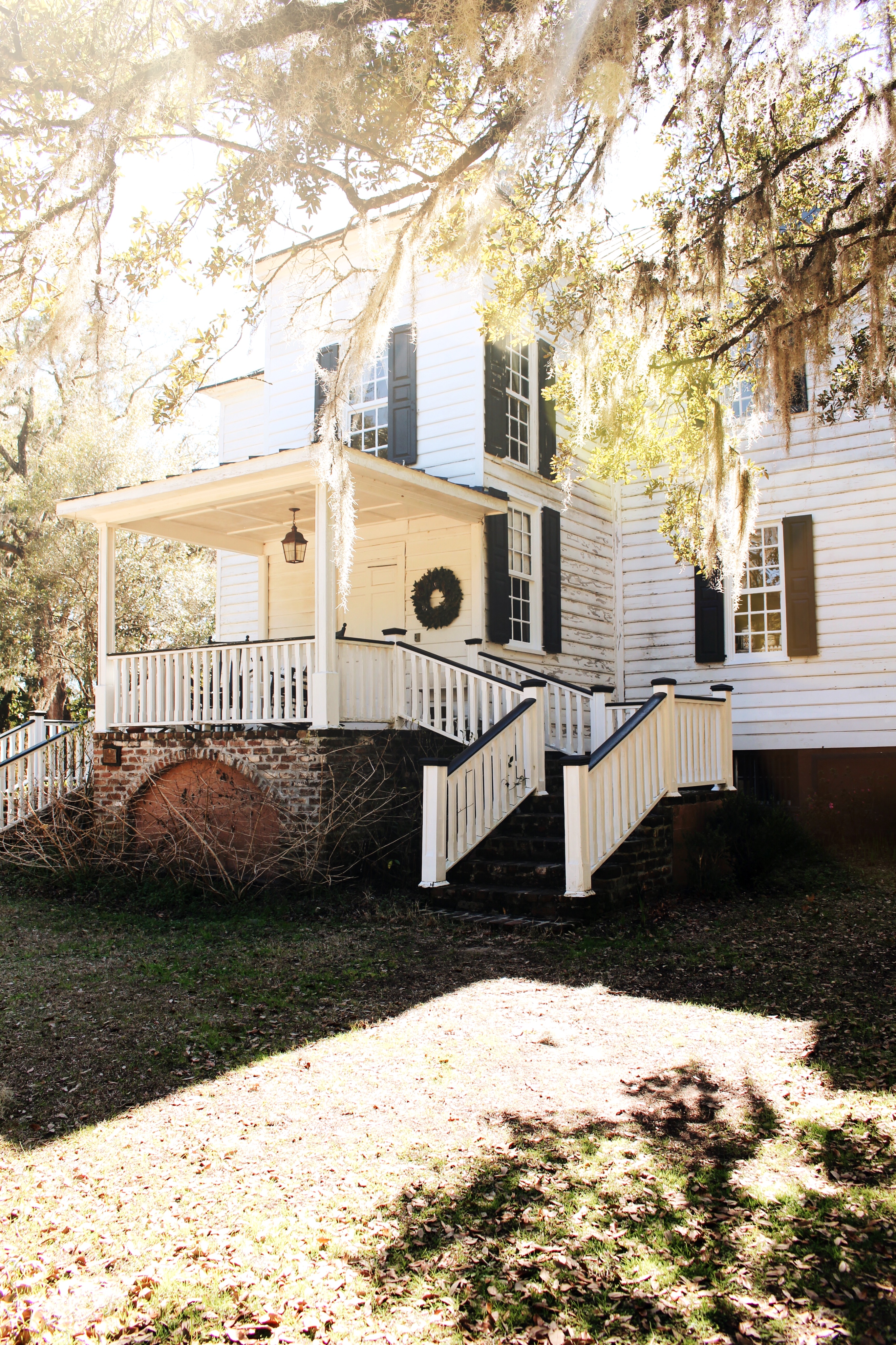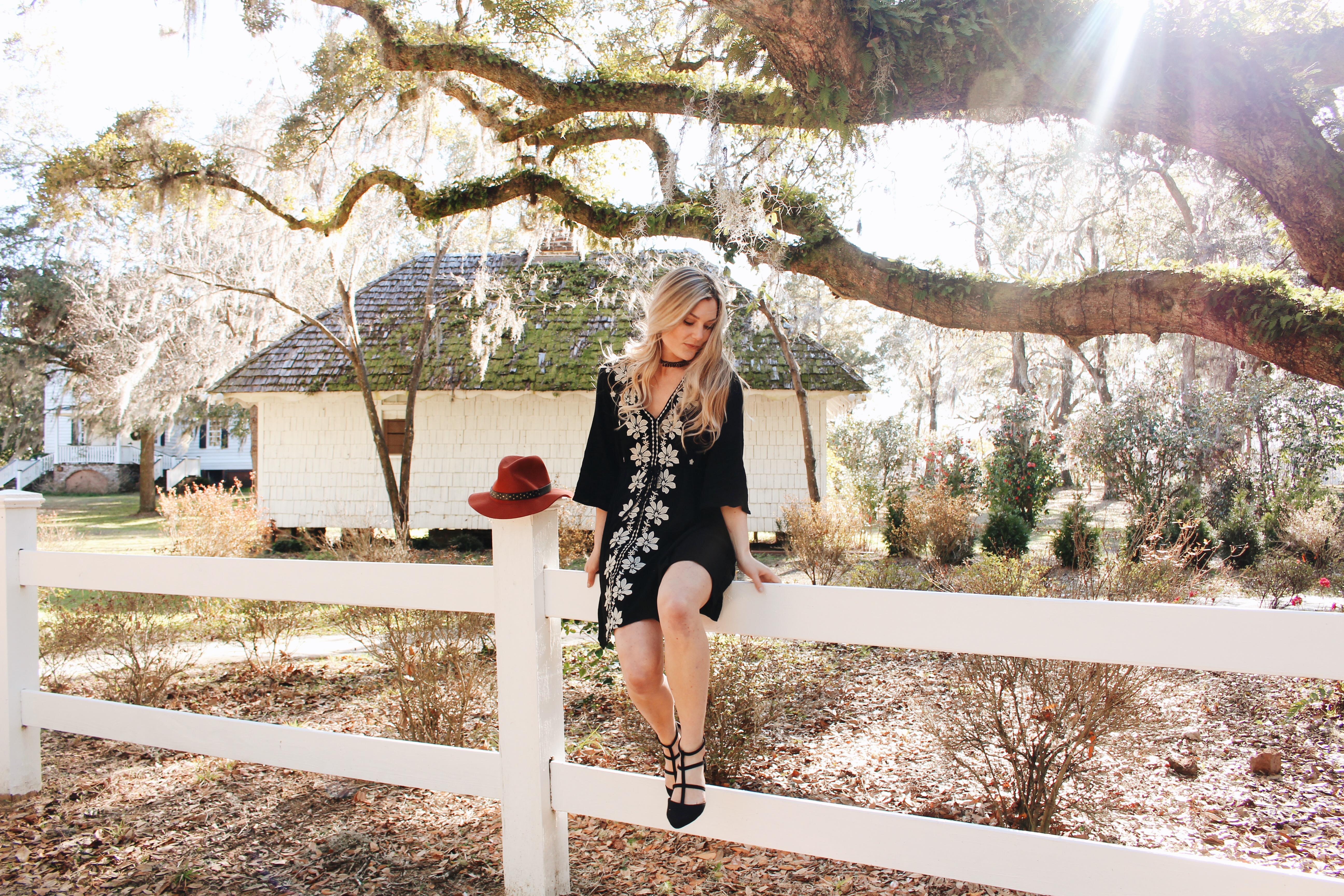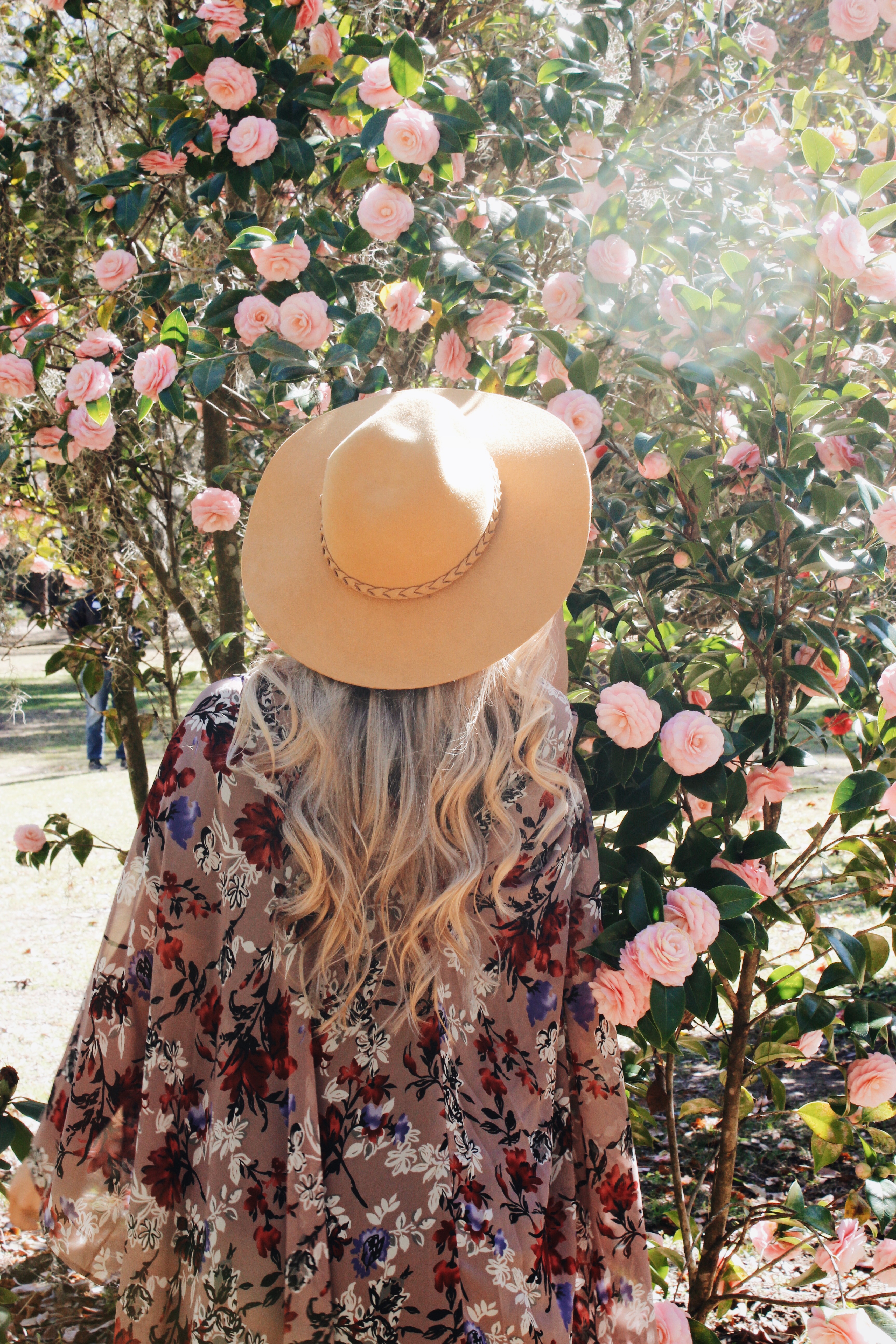 Continuing on into the River Oak Cottage tea room, which is still apart of the Hopsewee Plantation, we gathered with Vera Manigault to spend 3 hours making our very own sweetgrass basket! Guys, 3 hours may seem like a long time, but kid you not, this little baby took 3 whole hours! Vera is such a sweet soul, spending 3 hours with her was so much fun. We also heard that Southern women will say the term "bless your heart" what really translates to an expression of sympathy or pity. Well well, my two boys came up in a conversation with Vera, she looked me up and down as if I had 5 heads, she possibly thought I was much younger than I am…she said "oh darling, bless your heart", I looked at Autumn and smiled. It was one of those "you had to be there" moments, ha!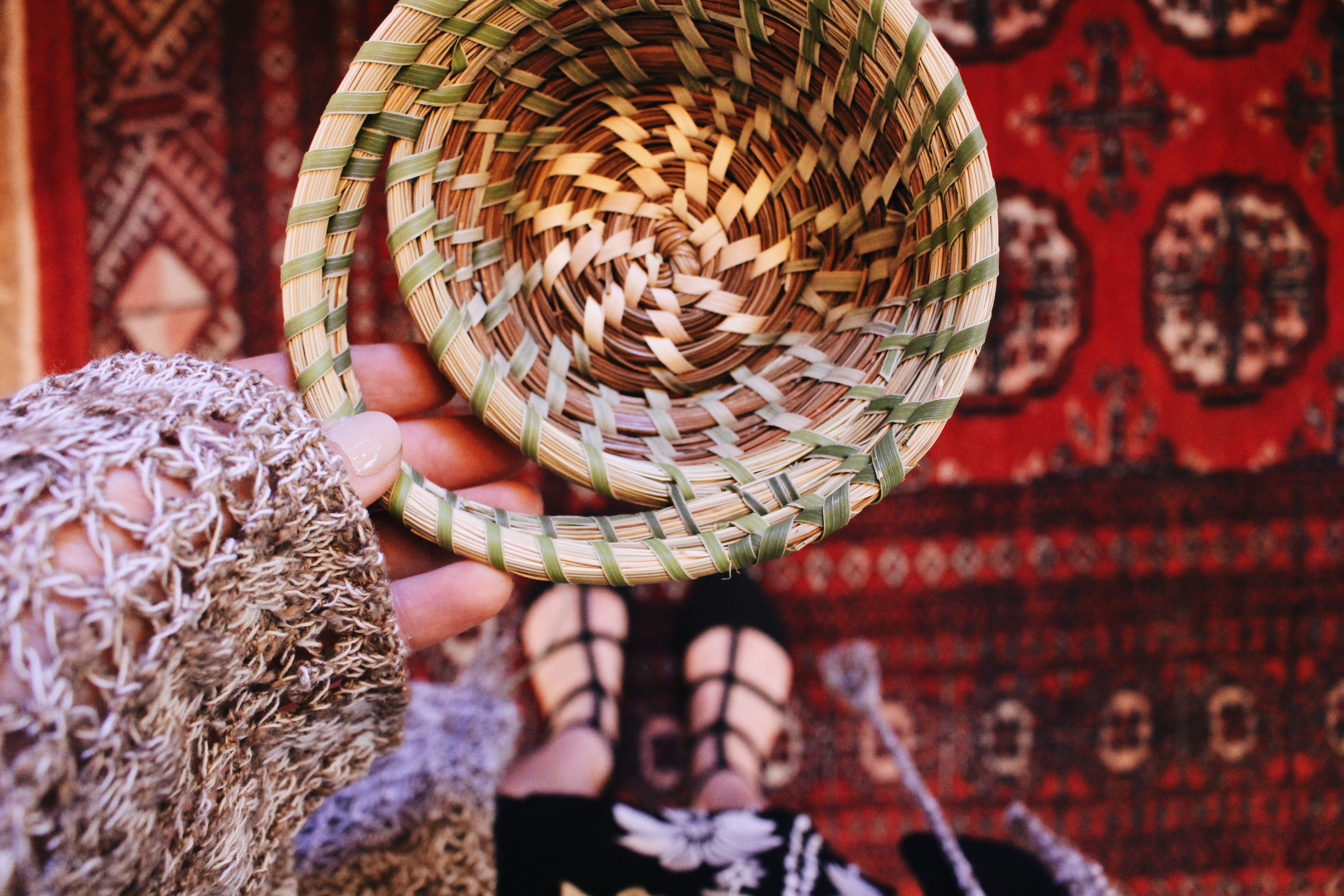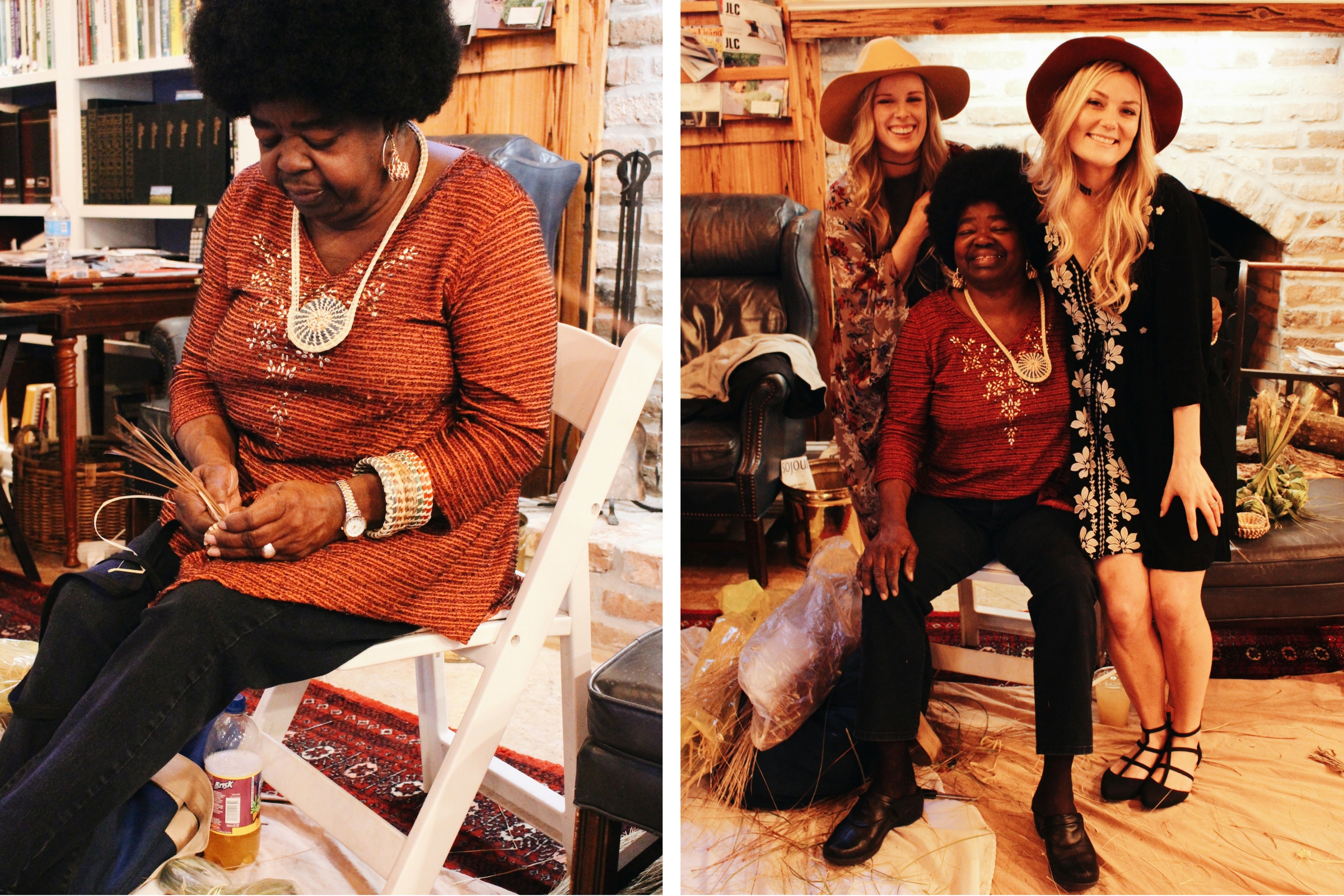 To end the evening, we headed to Murrells Inlet where we ate dinner at The Wicked Tuna another grill and sushi bar! The lobster was so fresh and amazing, plus it was Autumn's first time trying a lobster- I think she's hooked!  Afterwards we explored the MarshWalk and made a pit stop at a little place called Budda's Love Shak for a drink. The MarshWalk is basically waterfront dining with live music nightly, water sports, charter fishing, sightseeing tours, shopping and seasonal events. It's a very popular place to visit in the summer months, so keep this area on tabs! This place is jam-packed full of things to do! Unfortunately for us we were visiting in the off (winter) season, so the BoardWalk was fairly quiet during the evening.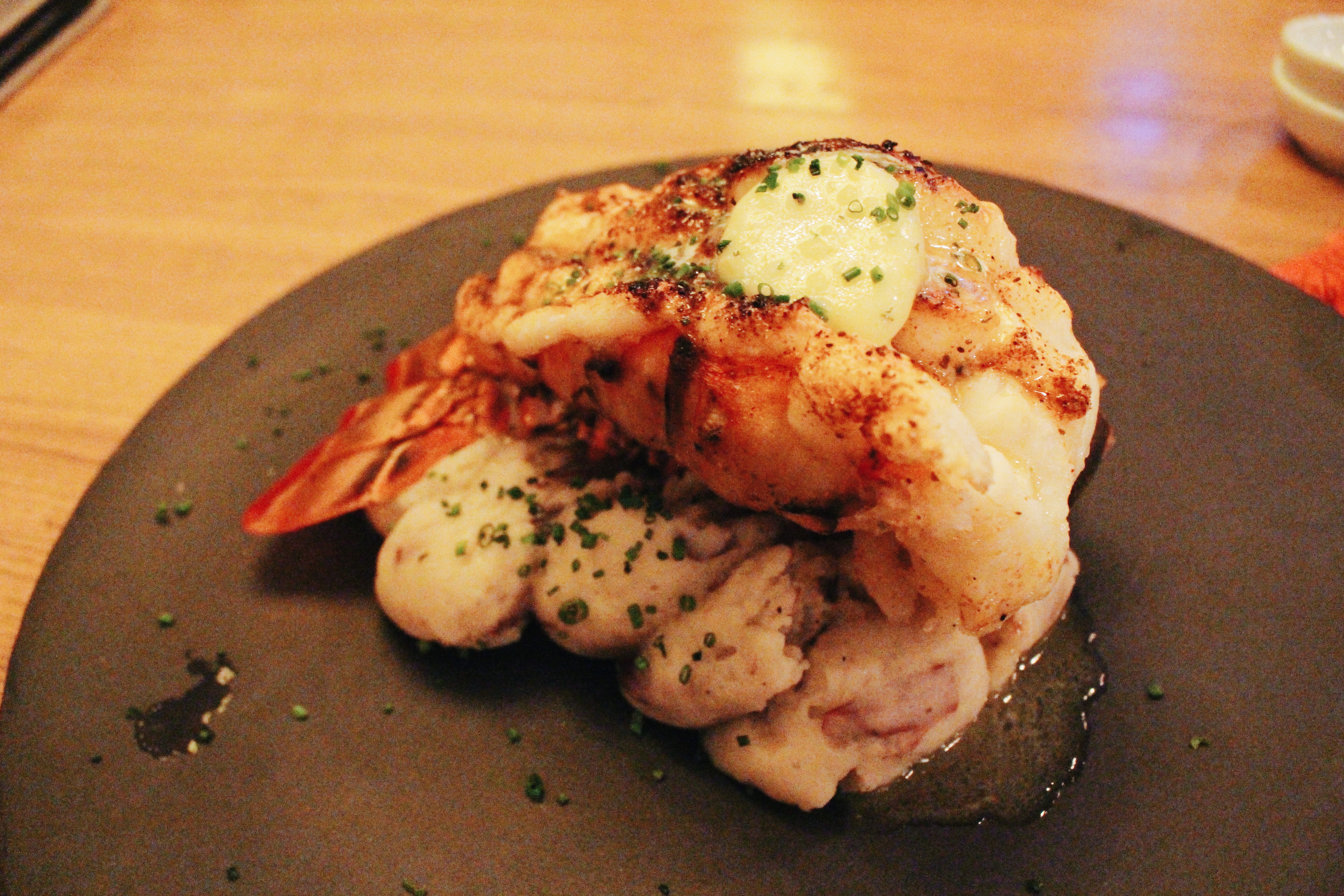 All in all, our first full day at Myrtle Beach was full of some pretty amazing food, history and incredible people! It has been such a pleasure to meet so many kind-hearted and welcoming people during our stay in Myrtle.
Make sure come back and check out Part 2 & 3 of Autumn and I's #EscapingToMyrtle adventures :)
Outfit Sources:
Black Floral Peasent Dress: Thistle & Finn | Open Front Sweater with Tassel Details: Thistle & Finn | Autumn's Mauve Floral Kimono: PinkBlush