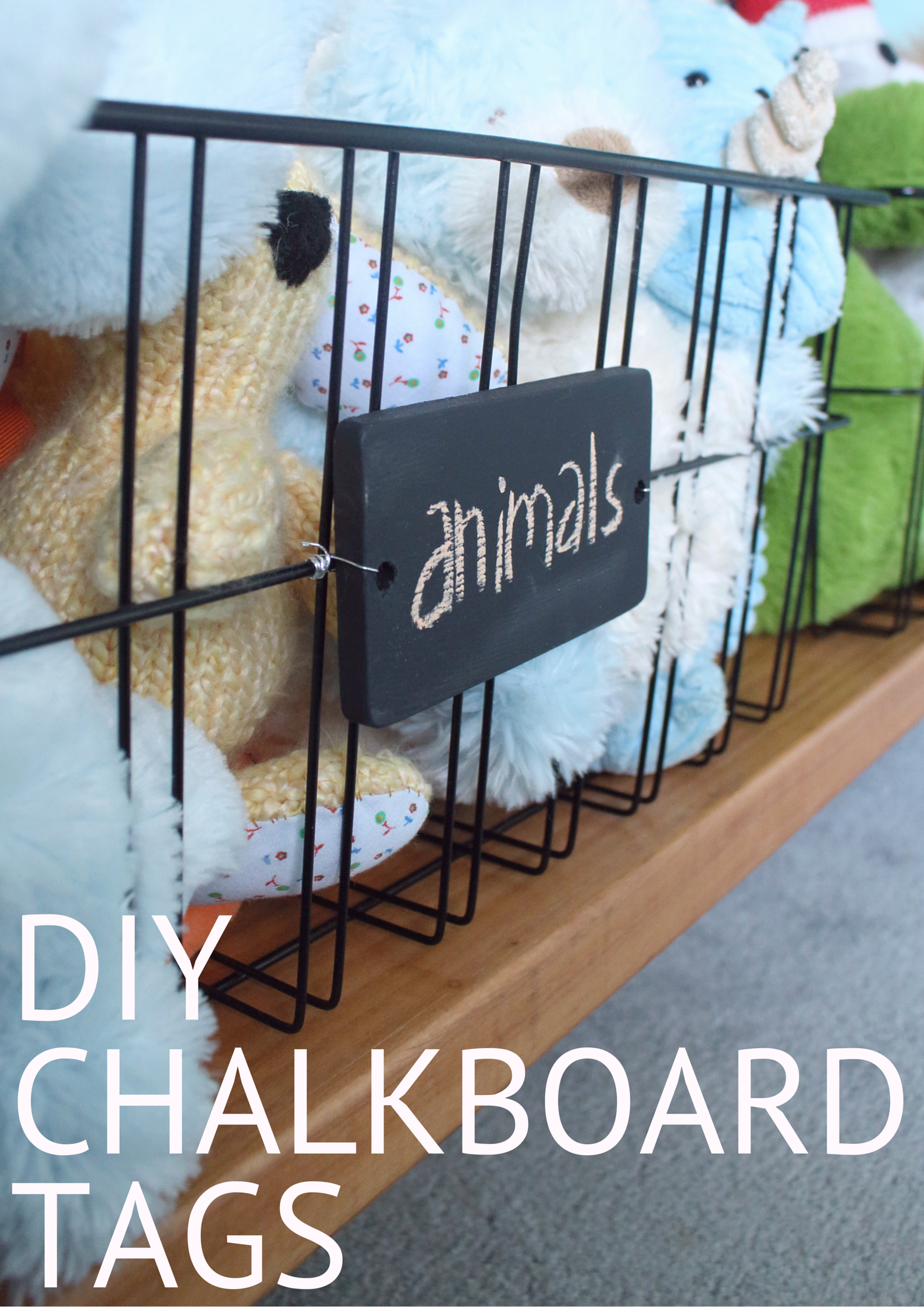 I'v been in the middle of transitioning Jack's bedroom, and by that I mean slowly piecing his room together with simple elements of design. Before hand his room was just a whole lot of toys and pieces of furniture that were good enough for storage, we never really had a specific theme. After building a pretty cool industrial shelf, I knew it would be the perfect piece for Jack's bedroom. Since then, I have been slowly adding, changing, and creating a theme wrapped around the industrial shelf! Here's a little project I have been working on…
And guess where these wire baskets are originally from!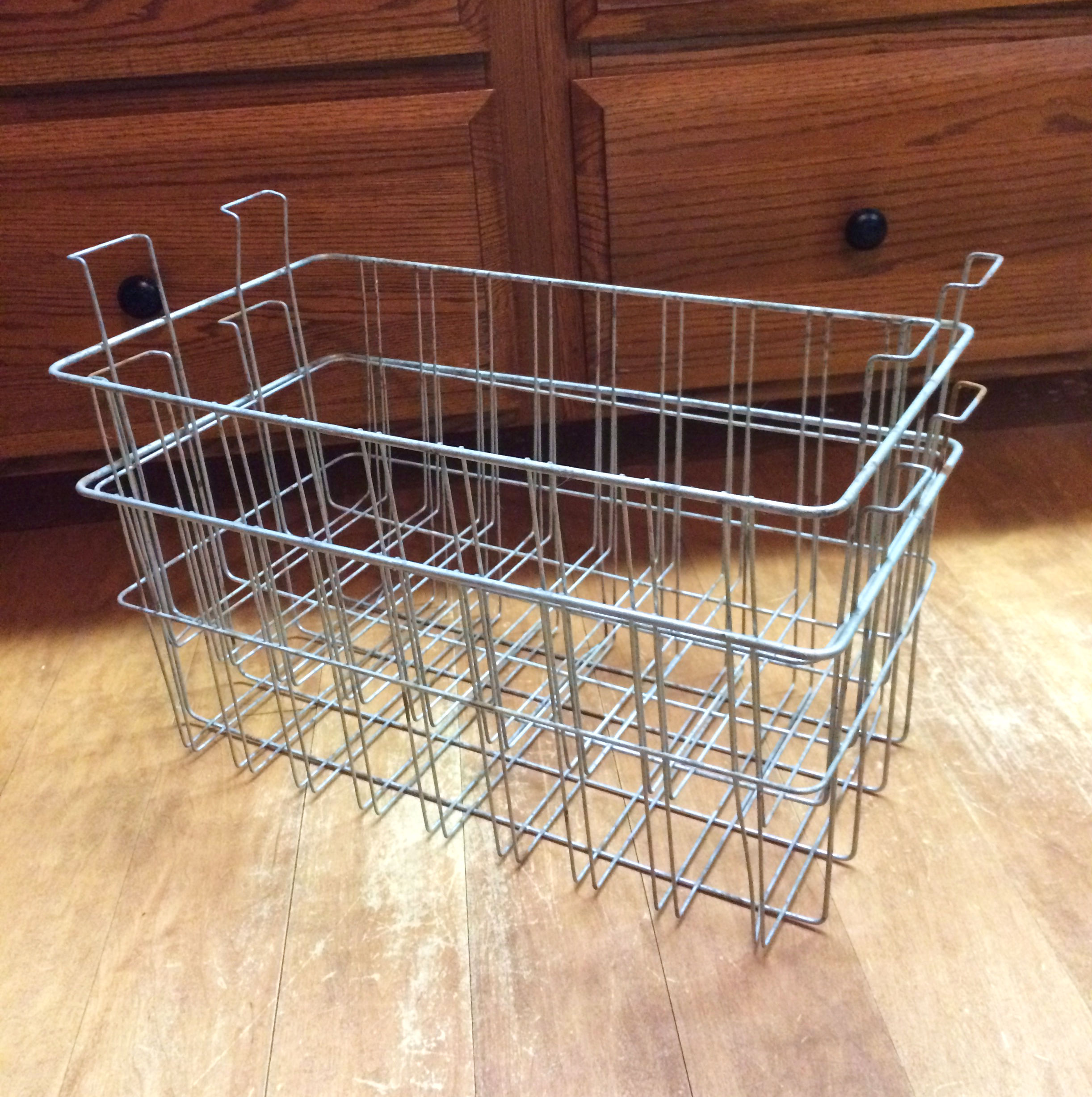 These baskets were from an old freezer my parents owned. They were just sitting in the basement collecting dust and cobwebs. Then I gave them a new purpose! Continue reading to find out.
DIY Chalkboard Tags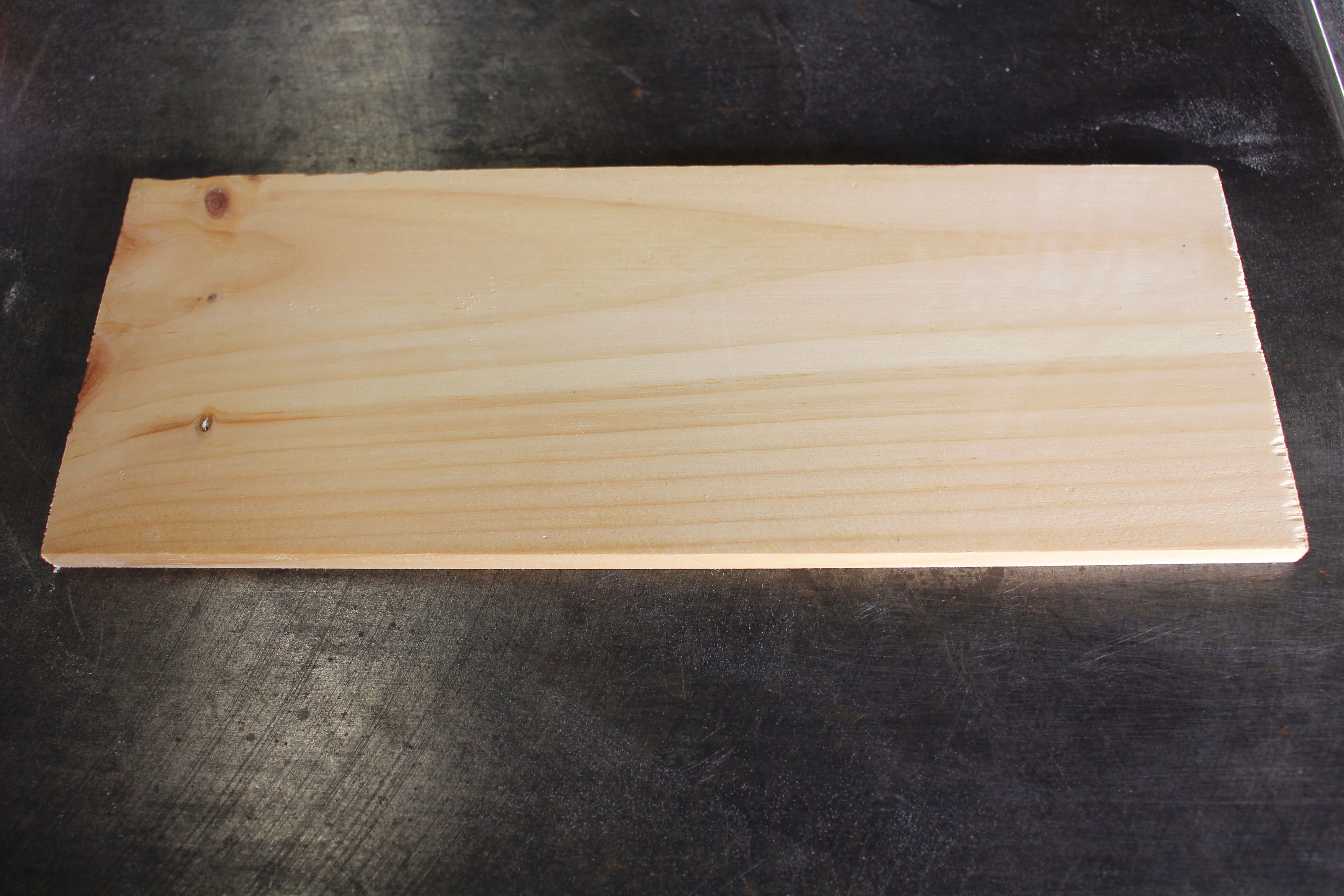 Step 1: Start with a piece of wood that is approximately 4″x 8″ x 1/4″.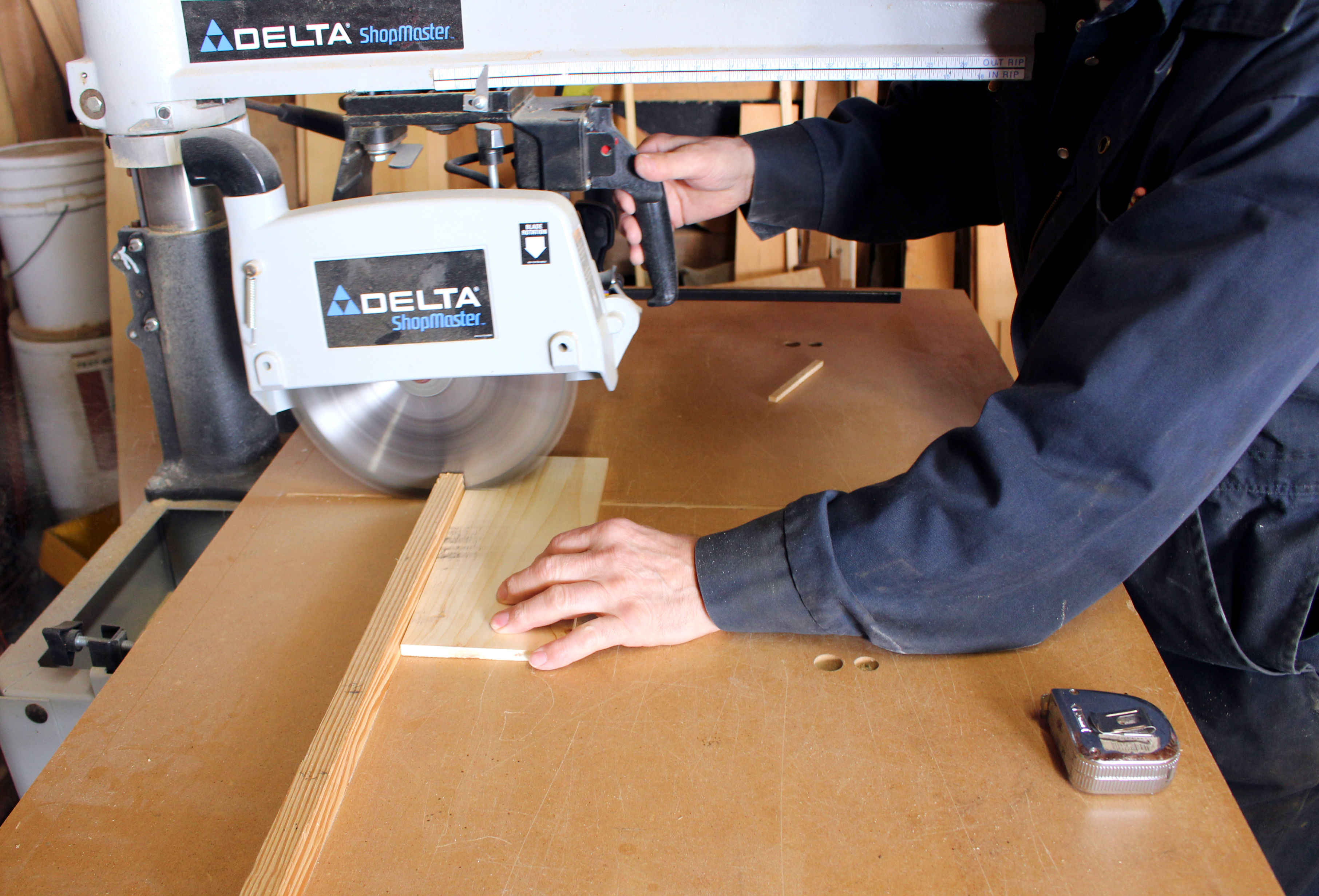 Step 2: Cut every 2″ and you will have 4 pieces that are 2″ x 4″ x 1/4″.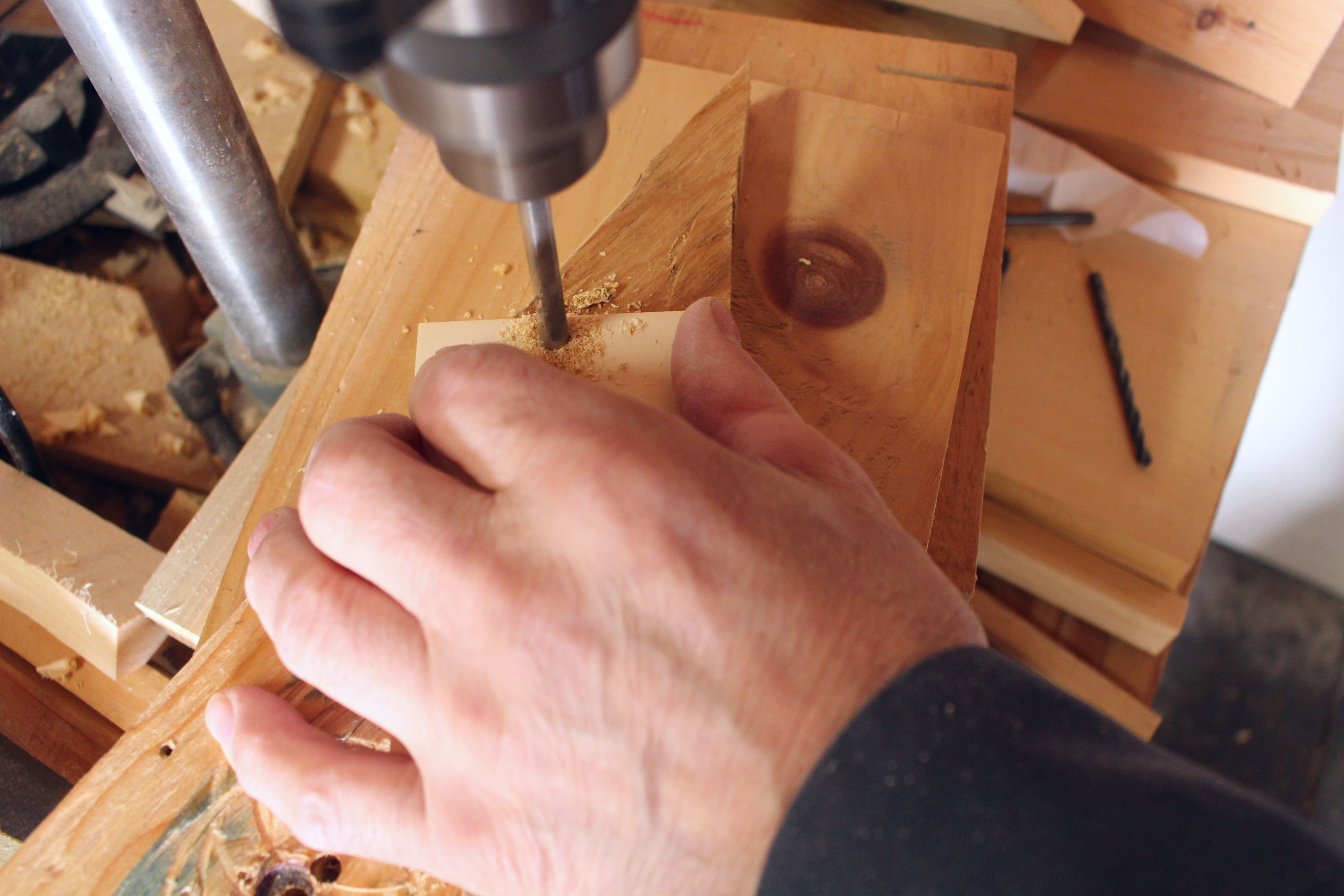 Step 3: Once each piece is cut, measure or eyeball a hole on each end and use a drill to create a hole for the wire or string that you plan to secure tag in place.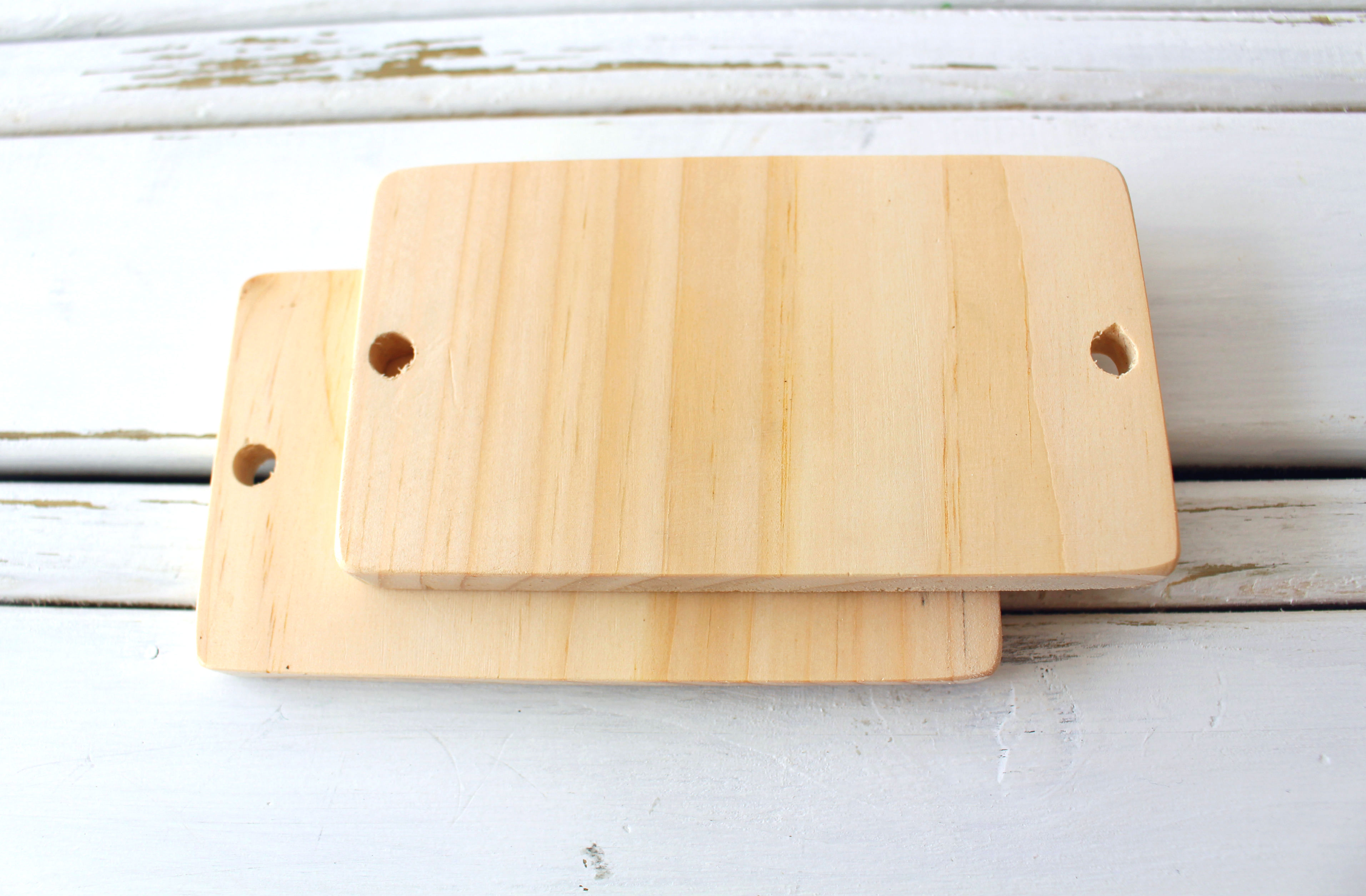 Step 4: Sand the edges, corners and surface.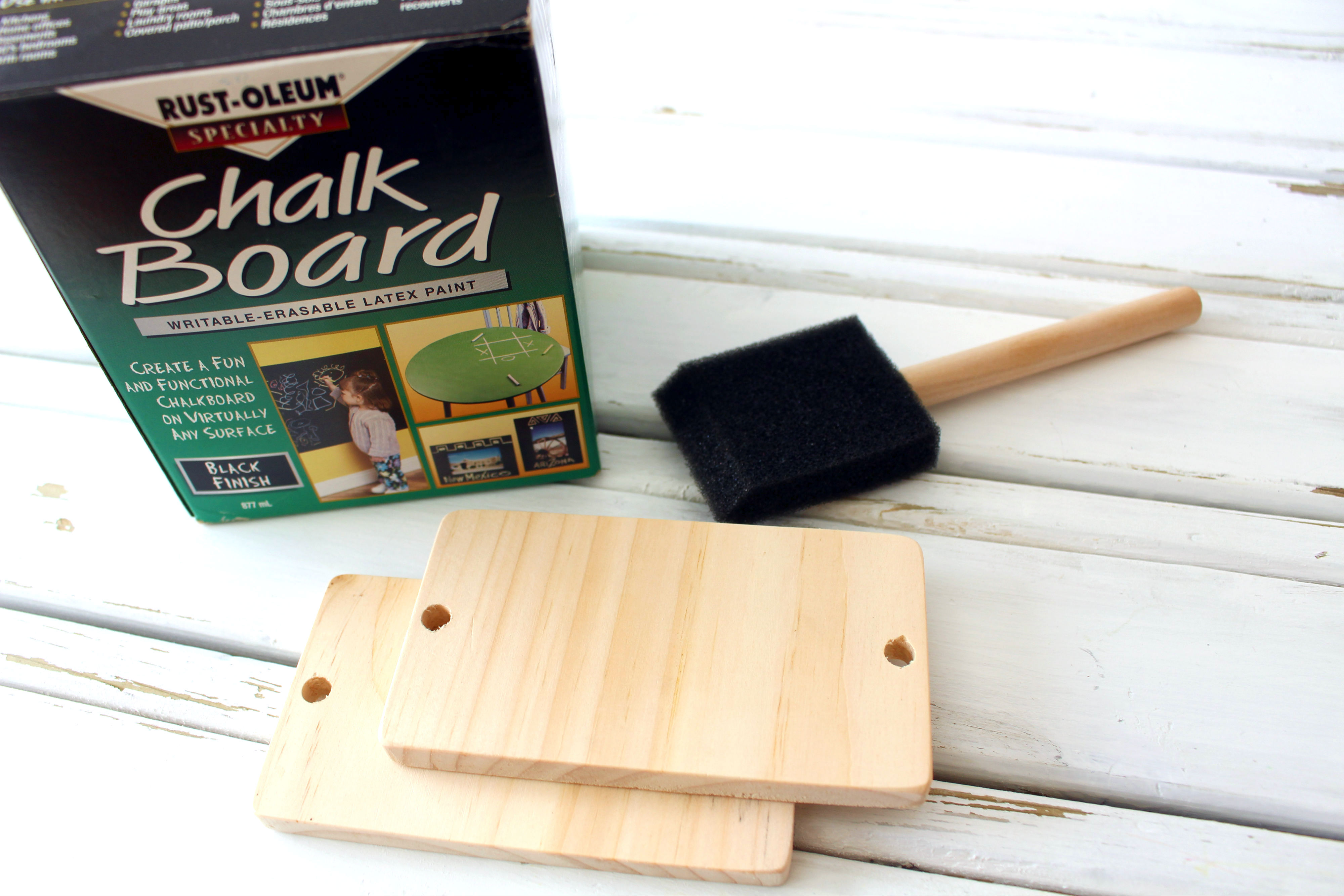 The tags are ready for some chalkboard paint.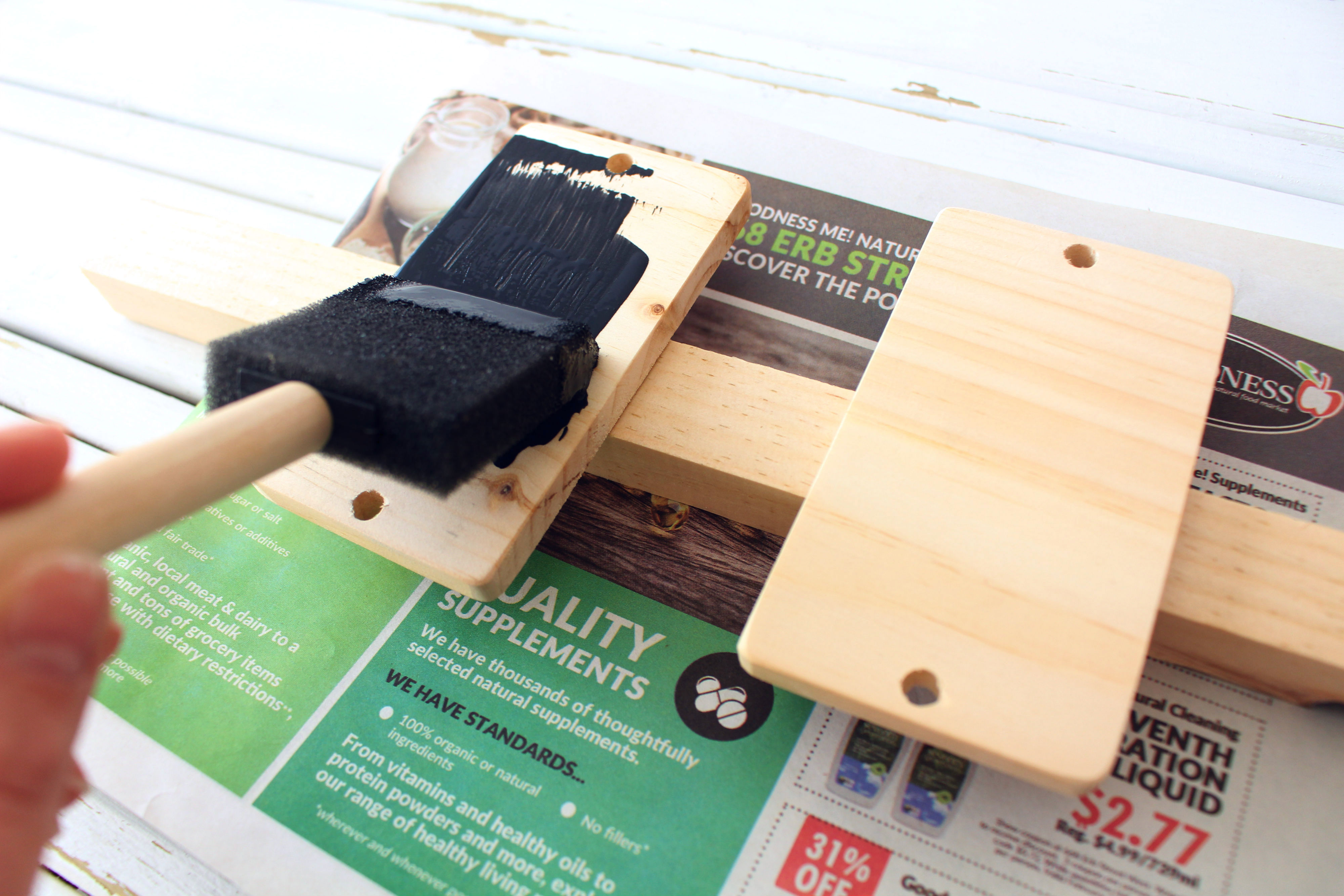 Step 5: Begin painting one side, let dry approximately 20 minutes, flip and paint other side. I did 3 coats in total.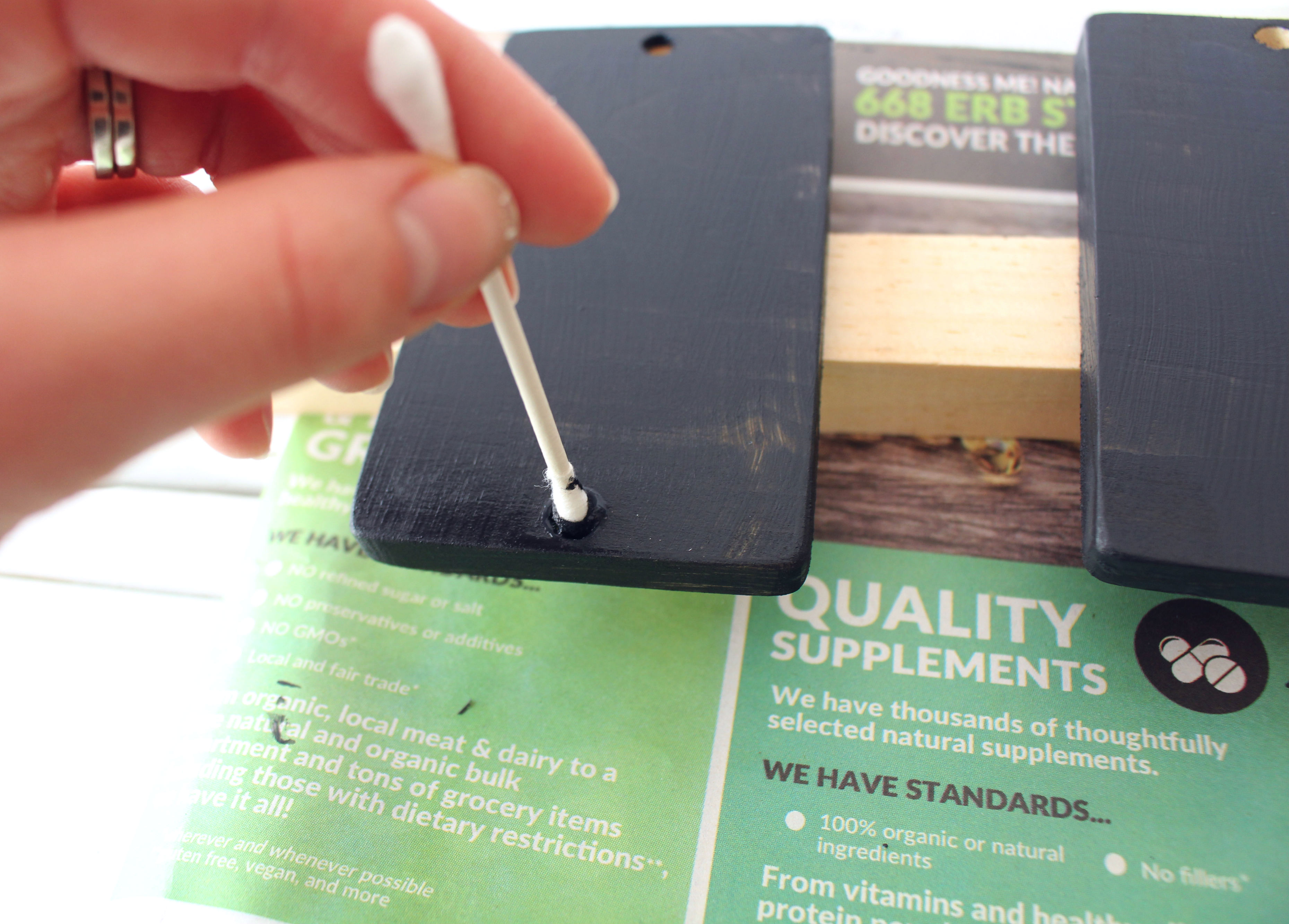 Step 6: Use a q-tip to paint the inside of the hole.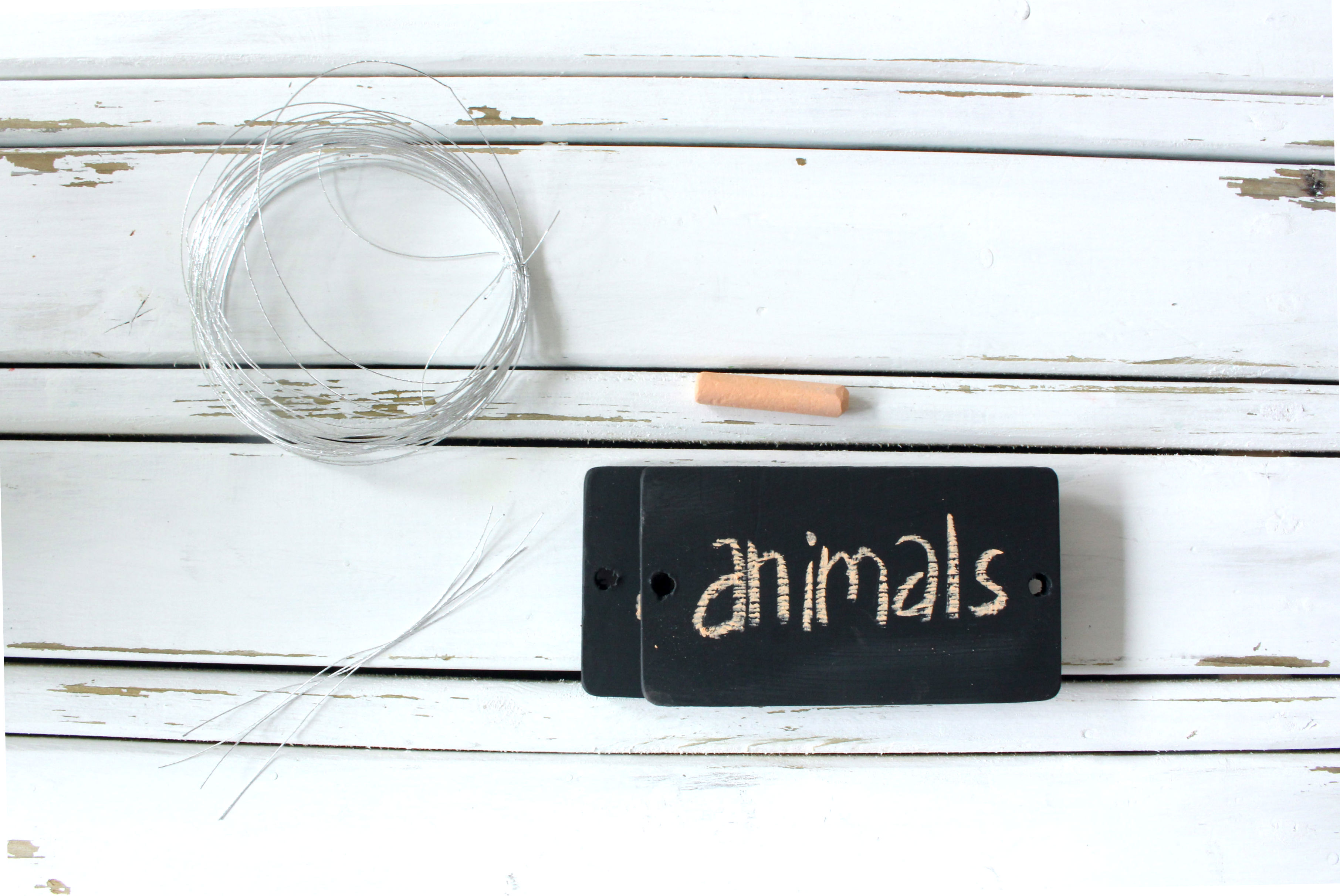 Step 7: Once your chalkboard labels are dry, approximately 24 hours, cut wire or string to secure tags in place.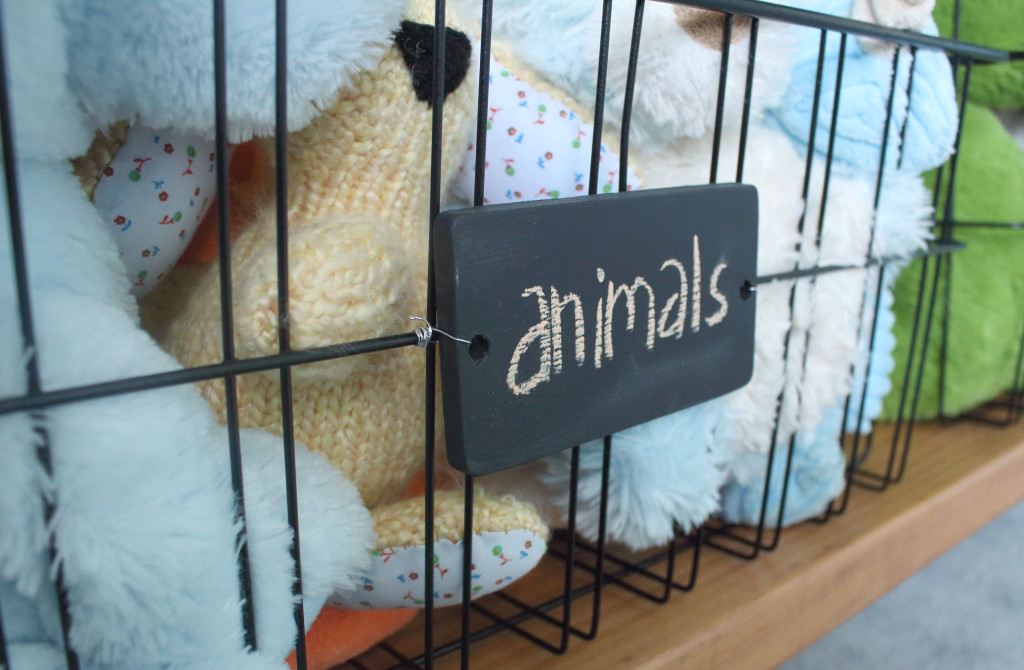 Step 8: Attach and write on the DIY chalkboard tags…Ta-da, your finished!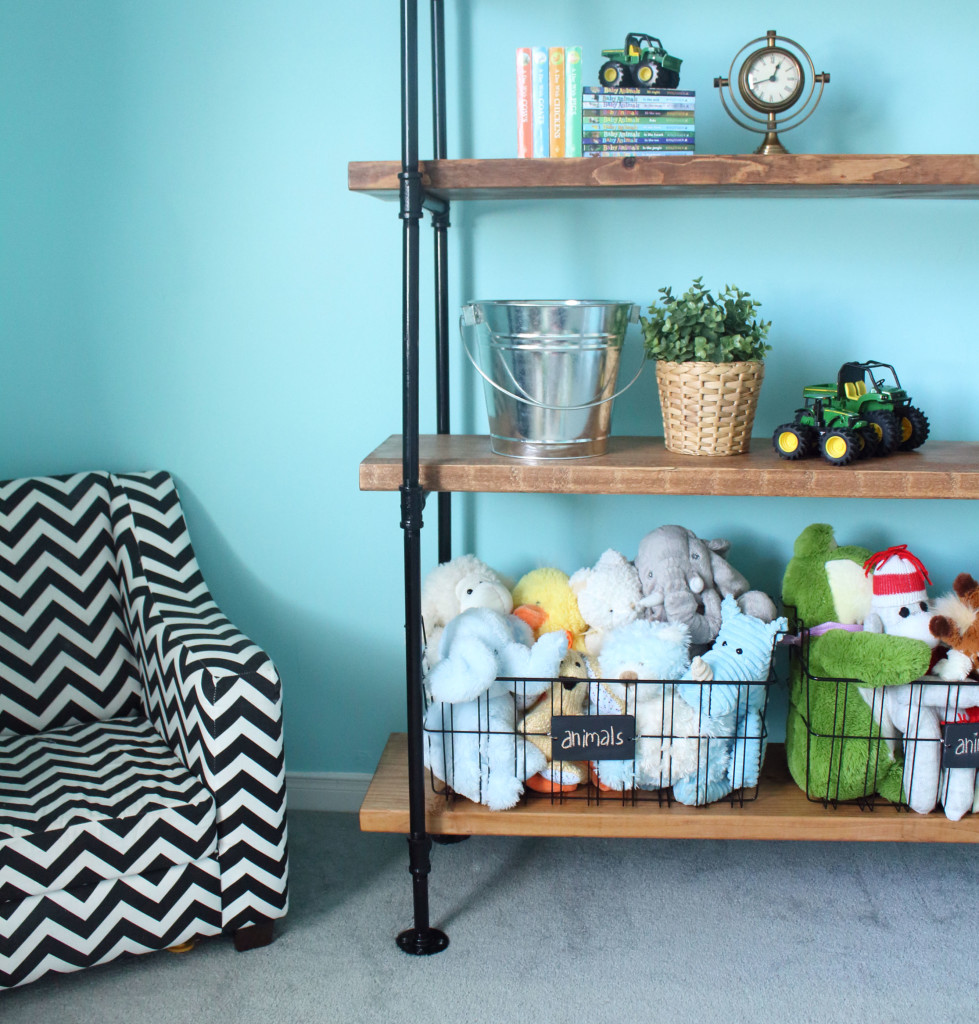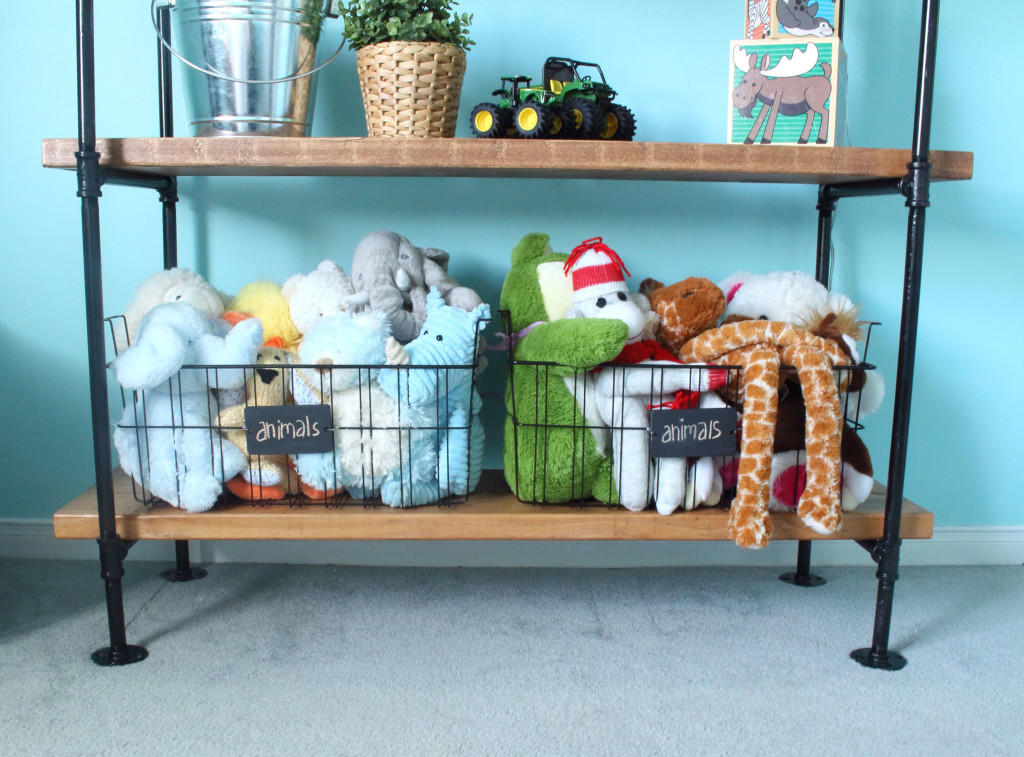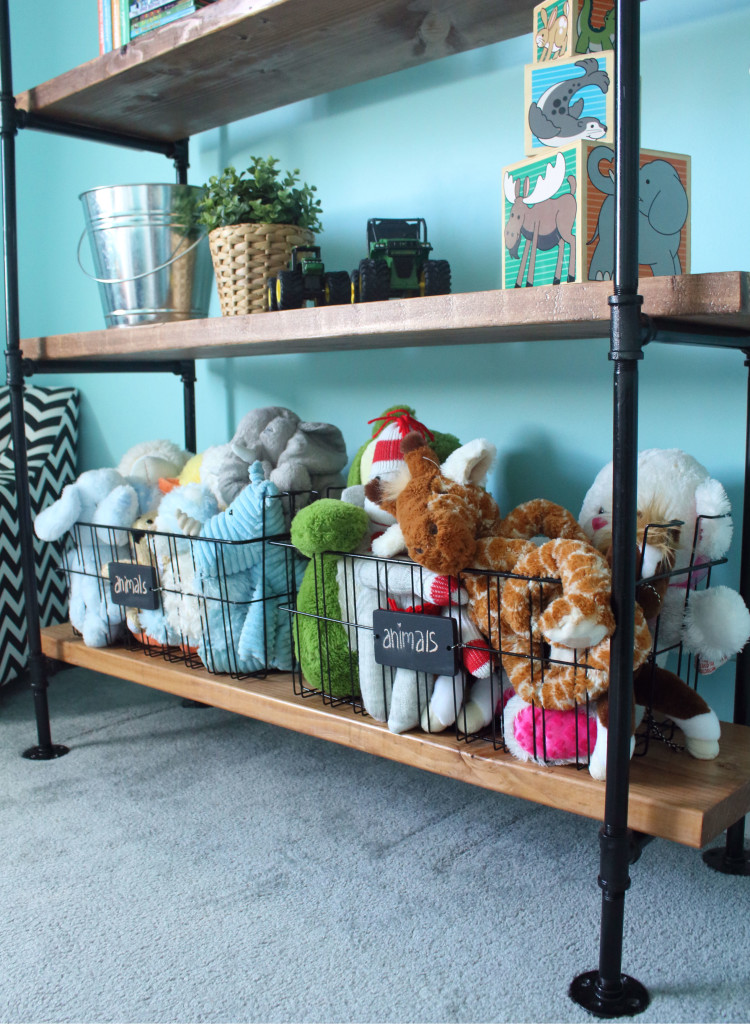 Now Jack's stuffed animals have a home! (And Jack is totally photobombing above)
Thanks for reading,